Pandemic panties: woman takes extreme measures after being caught shopping without a mask
South Africa - She didn't really do that, did she?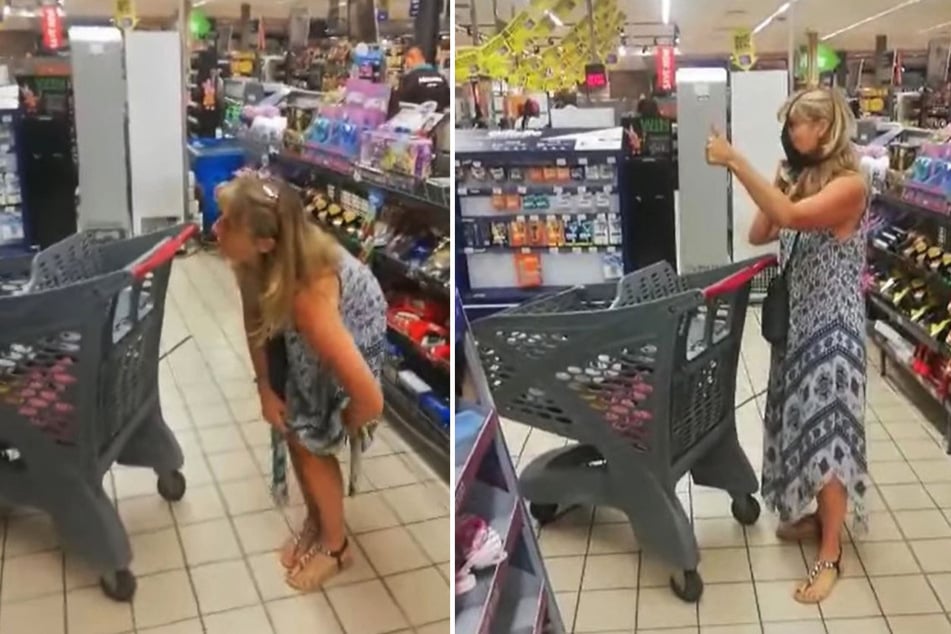 In a clip currently going viral on Twitter, a woman in a long summer dress stands in the checkout line at the South African supermarket Pick n Pay. She is being repeatedly asked to put on a mask.

The stubborn blonde grumbles that she doesn't have one with her.
When one of the employees gets fed up after a long discussion, she asks the customer to leave the store, since she's not allowed inside without a mask due to Covid regulations.
The woman suddenly gives in and reaches under her dress for a very creative solution. She removes her panties and proceeds to wear them on her face like a mask – probably the most unhygienic thing imaginable!
Nevertheless, a woman standing behind her in line starts clapping and saying, "Well done! Well done to you!"
Twitter users are disturbed by the mask denier's actions
However, not everyone believes the woman's actions are worth cheering for. In fact, many social media users were dumbfounded by the incident.
One user wrote on Twitter: "I'm not amused. I really can't stand disrespect to employees for things that are out of their control. It's literally the law to wear a mask."
More users called out "white privilege," saying, "I wonder if this was performed by a black woman, what would've been the remarks."
As recently as December 2020, South African President Cyril Ramaphosa stressed that not wearing a face mask in public was a criminal offense: "A person who does not wear a mask could be arrested and prosecuted. On conviction, they will be liable to a fine or to imprisonment for a period not exceeding six months or to both a fine and imprisonment."
Does the same apply to wearing underwear on your face?
Cover photo: Bildmontage: Twitter/Screenshot/YB_JLN