Shout, let it all out: hotline let's people scream out their frustration
New York, New York - So frustrated by the coronavirus pandemic you could just... scream? A new hotline has been set up that lets you scream into the void for as long as you like.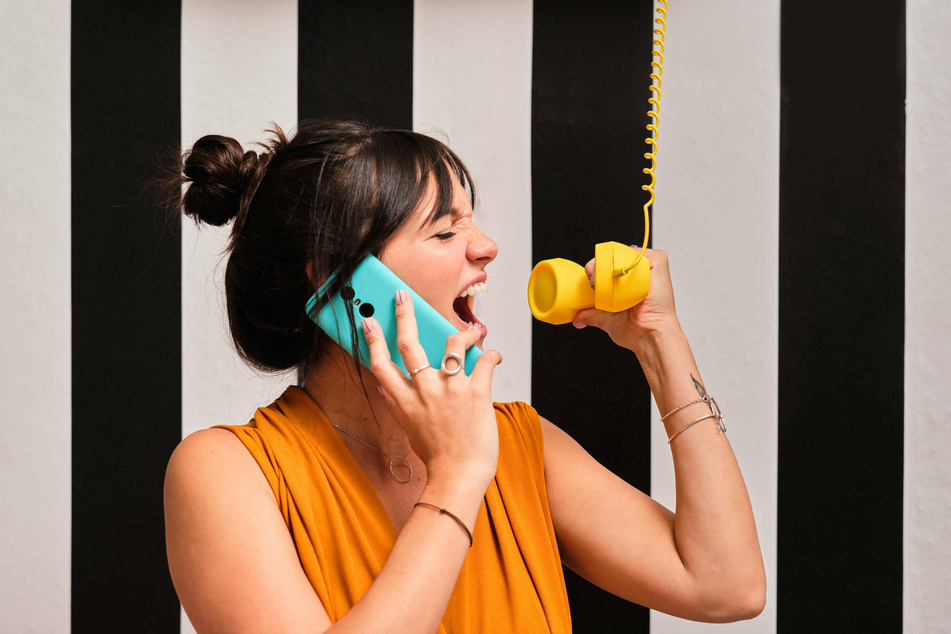 Whether the 10-month-long pandemic madness is getting to you, or you're simply having a bad day at work, sometimes you just want to scream.
There now is a number you can call to yell your guts out as loud and as long as you like.
The hotline was set up by Chris Gollmar, an elementary school teacher in New York City, before the election last fall. He anticipated people might need a place to vent.
Using his coding knowledge, he launched a website called Just Scream that features the popular phone number. "Wait for the beep. Scream. Hang up. That's all there is to it," the homepage encourages its visitors.
"I was thinking, what would people really respond to? The pandemic was in full swing and so I thought: screaming," Gollmar told NBC New York.
But what only started out as a "participatory sound art project" completely surpassed the teacher's expectations: 150,000 people from all over the world have called to vent over the global state of mania.
While Gollmar has received over 65,000 screams, many also took to the hotline to leave a poem or a hopeful message. For now, Gollmar has stopped taking new calls, but he said the project would get an update on February 1.
In the meantime, the website features a myriad of playlists ranging from human and animal screams to messages of hope and laughter that people can listen to.
"I don't want to scream, I just want to let you know that everything's going to be okay. And you should smile more because you have a beautiful smile," one caller said, featured in the playlist with the apt named Hope.
To cover the cost of each call, and to keep receiving sour shrieks in the future, Gollmar created a fundraiser through Ko-fi, a website where online creators receive small donations.
Good news for Gollmar: he has already raised over $600, which was his goal, hinting that many supporters will be eager to spill their guts as the pandemic rages on.
"I'm a physician who is incredibly frustrated by the Covid pandemic. See you Feb 1st!" one donor wrote.
Cover photo: MAGO / Addictive Stock