US opens up to international travelers again after 600 days
Washington DC - The United States is expecting a surge of international visitors, as foreigners who had been barred for nearly 20 months from entering once again took to the skies on Monday.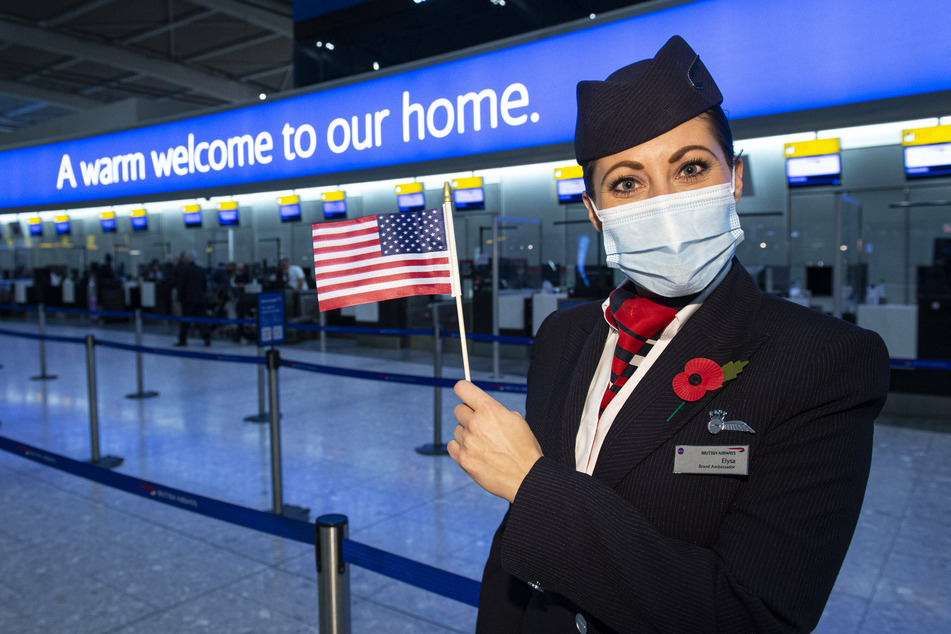 The US lifted bans on travelers from 33 countries who can prove they are fully vaccinated against Covid-19 using a jab approved by the US Food and Drug Administration or the World Health Organization.

It is the first time since March 2020 that direct entry via land or air has been possible for foreigners undertaking non-essential travel. A special exception had previously been required.
The moment has been eagerly awaited by beleaguered long-haul carriers, which have now upped their route offerings.
Delta said it has seen a 450% increase in bookings by travelers outside the US since the reopening was announced. A spokesperson for United told US media the airline expected to fly 30,000 people to the US on Monday.
Travelers have been warned to expect hours-long lines at departure airports and upon arrival in the US.
Most Covid-19 vaccines accepted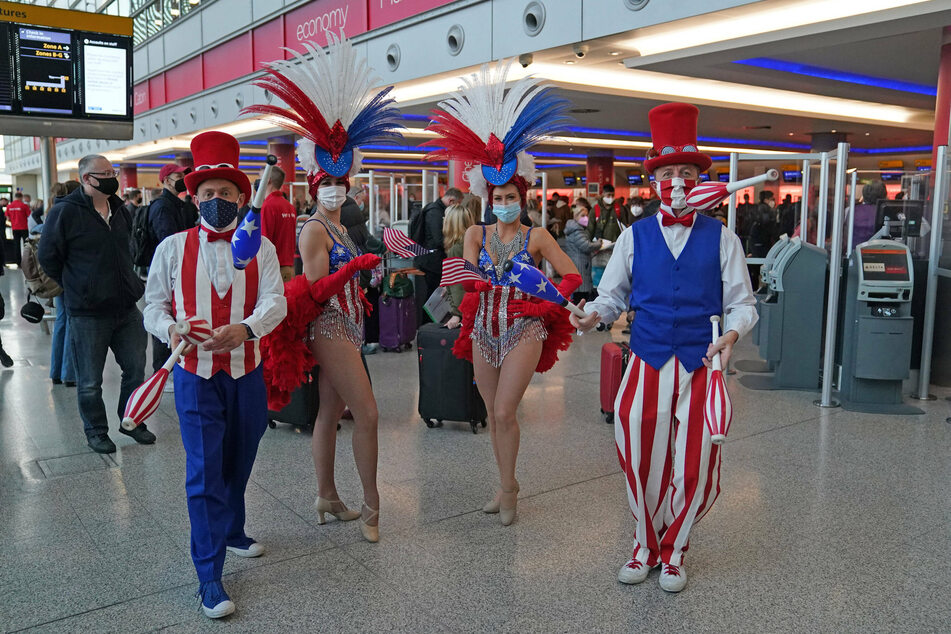 The countries affected by the restrictions had included Britain, Ireland, the 26 Schengen Area countries in Europe, South Africa, Iran, Brazil, India, and China.

In London, British Airways, and Virgin Atlantic celebrated with a synchronized morning departure from Heathrow.
Britain's Press Association reported that a total of 3,688 flights are scheduled to operate between Britain and the US this month, according to travel data firm Cirium. This is a 21% jump compared to October but still well below pre-pandemic levels.
US Travel, a tourism industry association, estimated that declines in international arrivals since the start of the pandemic resulted in nearly 300 billion dollars in lost spending by visitors.
The US also opened its land borders with Canada and Mexico on Monday to fully vaccinated travelers.
Former US president Donald Trump had ordered an entry ban in March 2020, as the pandemic began locking down countries across the globe. The restrictions were then kept in place by President Joe Biden, citing the spread of the more contagious Delta variant.
Many Europeans have been frustrated by the exclusion, especially after EU states started lifting restrictions on entry by US citizens this summer.
As of Monday, foreigners can enter as long as they have been vaccinated using preparations of Pfizer, AstraZeneca, Moderna, Johnson & Johnson, Sinopharm, and Sinovac. A combination of two of these preparations is also allowed.
Travelers must prove their vaccination status to the respective airline before boarding a plane, and must also present a negative coronavirus test no more than three days old.
There are only a few exceptions to the vaccination requirement for international travelers, for example for children or people who cannot be vaccinated for health reasons.
US citizens are exempt from the vaccination requirements.
Cover photo: IMAGO / ZUMA Press