Woman's picture of her 91-year-old father goes viral
Houston, Texas - This is what being dedicated to a profession looks: a snapshot of a 91-year-old English professor hard at work went viral.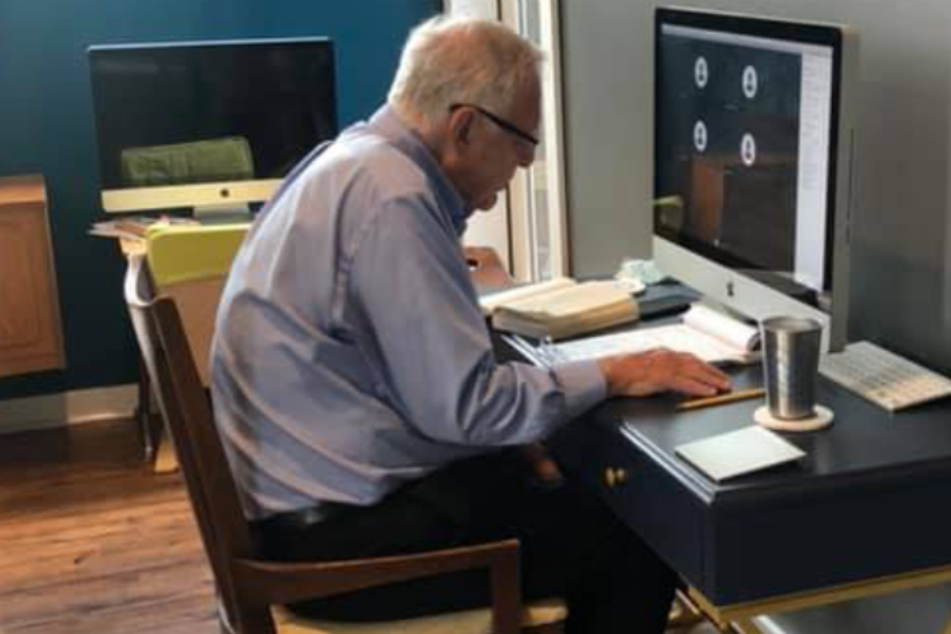 Julia Krohn Mechling (39) proudly posted a photo of her father on Facebook earlier this month.
Charles Krohn, Julia's father, has been a professor of English at the University of St. Thomas for more than 50 years. The picture shows him at his desk in front of a Mac, giving a virtual class during the pandemic.
In her post, Julia wrote, "Here he is, at 91 years-old, embracing virtual teaching like a BOSS."
She went on to say, "Listening to and watching him teach Homer's The Odyssey is a true gift. He's been teaching it for decades, and yet he has the passion and excitement for the text as though it's the first time. These kids have no idea how lucky they are."
The Facebook community agreed with Julia and showed Charles a lot of love. The post already has more than 63,000 likes and almost 29,000 shares. Lots of users praised the professor for his passion and commitment. Some also commented on his professional look.
"Kudos to your dad," says one user and continues, "Love his dedication to the profession and the respect he shows for it. While many have decided to dress down from waist down, I see that your dad is even wearing his black shoes to teach his class. Such an inspiration!"

Professor Krohn's students also joined in and took the opportunity to thank him. 
Cover photo: Screenshot/Facebook/Julia Krohn Mechling