Bloody buzz: Machine Gun Kelly downplays hype over Megan Fox proposal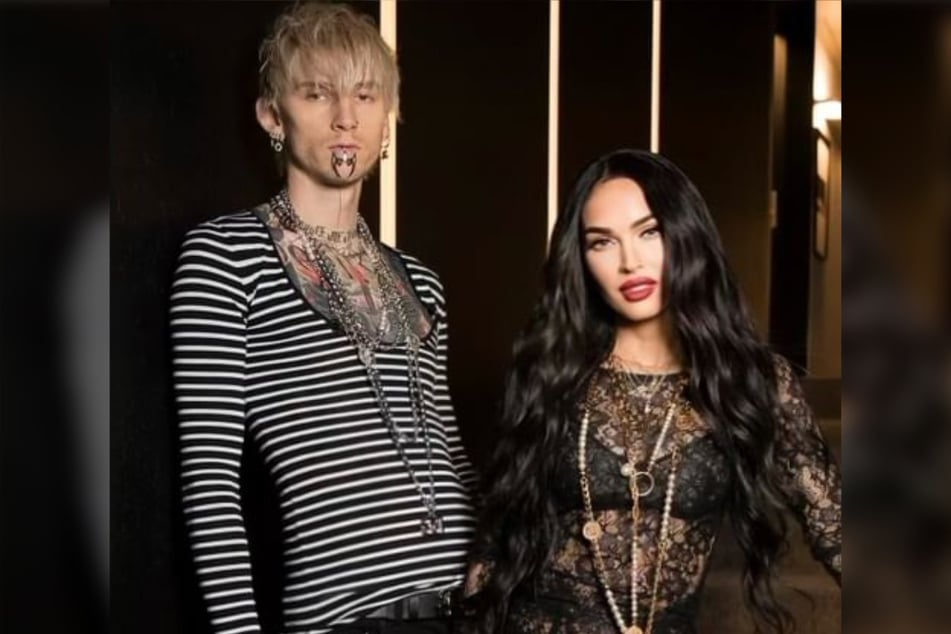 The world is still reeling over one of the biggest couples in Hollywood's engagement, which was posted one week ago.
Yet, according to MGK and Megan, the two were taken aback by fans' reactions.
On Monday, the lovebirds sat down with Vogue to dish on the magical moment that took place in Puerto Rico.
When asked about realizing when the proposal become "a huge mega-story," the Jennifer Body's star responded, "I don't really look at social media or anything, so I don't know."
Her future husband shared the same sentiment and explained that they released the proposal video to get ahead of other sources revealing the news.
"We released it to control the narrative," the rapper said. "As opposed to someone just catching a weird cell phone picture of a ring on our hand and being like, 'Whoa!' But yeah, I didn't expect it."

He added, "I just recorded it on my cell phone. And it wasn't like we had photographers or anything. It was just like me setting my phone against a cup."
MGK's comments are puzzling, since the video was clearly shot from different angles and edited.
Also, the twosome are quite familiar with setting the internet ablaze, as they haven't been shy about their affection for one another.
Amid their whirlwind romance that began in 2020, the pair have publicly canoodled every chance they've gotten, with only their also newly-engaged couple BFFs Travis Barker and Kourtney Kardashian rivaling them.
Not to mention, the two apparently sealed their proposal by drinking each other's blood. So the fact that fans are still bubbling with curiosity about the event isn't surprising.
Undoubtedly, Angelina Jolie and Billy Bob Thornton are somewhere smiling with pride.
Cover photo: Screeshot/instagram/meganfox