Dax Shepard shares naked photo of wife Kristen Bell on Instagram
Los Angeles, California – Dax Shepard is revealing it all when it comes to praising his wife on Mother's Day.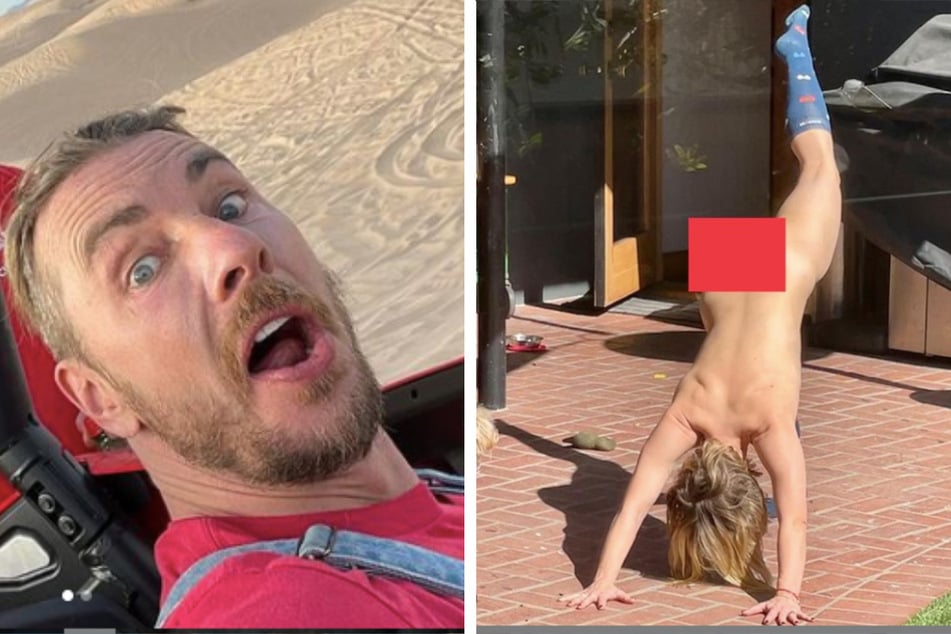 The star shared a naked photo of his partner Kristen Bell on Sunday and claimed his wife has really got it going on.
"Look at this specimen," he said as he blocked out her booty with a red square on Instagram. "My girls and I hit the MegaMom Lottery in spectacular fashion."
Kristen appeared to be wearing only knee socks as she balanced on her hands in a downward dog yoga pose, stripped-down and outside.
The star was all about his wife and fellow actor's MILF status.
"Mom'ing has changed since I was a kid," he wrote. "And I'm here for it."
Kristen continued to uniquely celebrate the day by sharing with her followers a flower bouquet she was gifted by a cannabis brand – that was filled with pre-rolled marijuana joints.
The no holds barred couple has been married since 2013. Kristen sweetly said in an annual anniversary post – where they notably always forget their wedding date – that they "have been living the celebration of [our] commitment every moment since."
The pair have two daughters, Lincoln (8) and Delta (6), and Dax's next role will be voicing a character in the upcoming kid-friendly Paw Patrol movie, alongside Kim Kardashian.
Amidst the fun, Dax and Kristen have been candid about their relationship ups-and-downs and going to therapy. He has publically struggled with his addiction to prescription painkillers after multiple injuries and motorcycle accidents, something he said he's been honest about with his wife and kids.
Kristen often posts sweet tributes to her jokester hubby on Instagram, and said Dax's "commitment to growth is astounding" and his "honesty is admirable."
With his tell-all style about his relationship with his wife, Dax has come through with his most exposing post about her yet.
Cover photo: Collage: Screenshot/Instagram/daxshepard & Screenshot/Instagram/kristenanniebell