"What's the next thing you'd do?" Instagram model asks her fans seductive questions
California - Heidi Grey makes her fans dream: The 22-year-old erotic model enchants millions of Instagram followers with some sexy questions.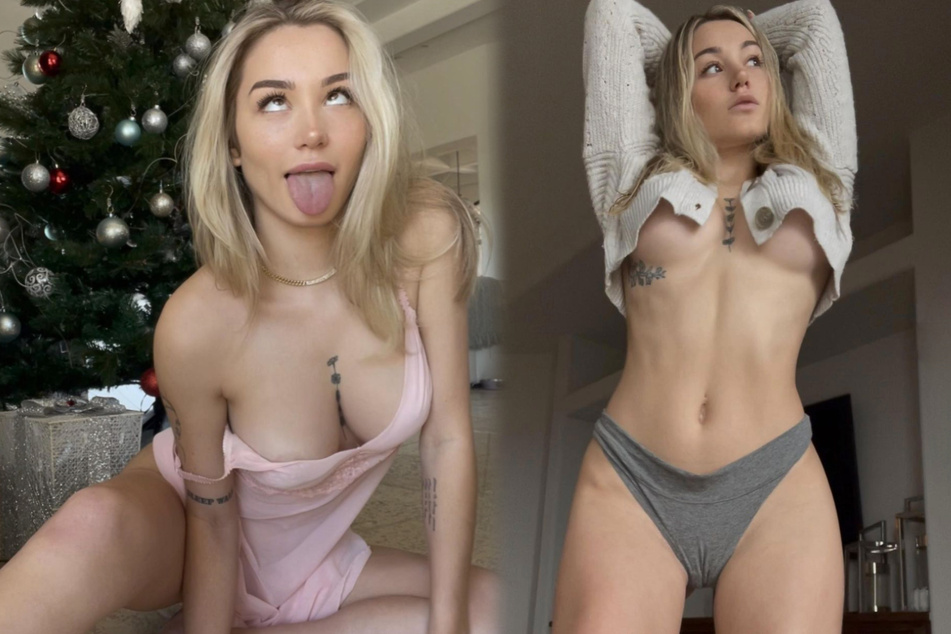 With her hot snapshots, the beautiful blonde not only provides her fans something nice to look at, but also some food for thought.
Heidi's contributions almost always include some suggestive questions. She hopes to see creative answers in the comments.
In her latest post, the 22-year-old wears gray, very tight-fitting panties and a tiny cardigan. The outfit not only shows her well-trained stomach, but also a whole lot of skin.
Under the picture, Heidi innocently asks: "If you were my neighbor and we made eye contact during my morning stretch... what's the next thing you'd do?"
Such a seductively phrased question certainly provokes some spicy answers, but there are also many harmless responses. For example, one user simply wrote, "Wave," while another commented, "Probably blush and say good morning."
Heidi Grey asks her fans if she was naughty or nice this year
In another series of pictures, Heidi Grey poses in a sexy pink nightdress in front of her Christmas tree.
Underneath the post, she asks: "Am I on the naughty or nice list this year?
Most of her 2.5 million subscribers agree that she belongs in the "naughty" category, but the 22-year-old has apparently already reckoned with her fate. After all, how well-behaved can you be as an adult model?
No matter whether she's naughty or nice, Heidi Grey definitely knows how to make her fans happy.
Cover photo: instagram.com/heidi.grey