Logitech's new G Cloud gaming system is perfect for Xbox Game Pass users, but it has one problem
Newark, California - Tech company Logitech has announced a new portable cloud gaming device that might just be a game changer.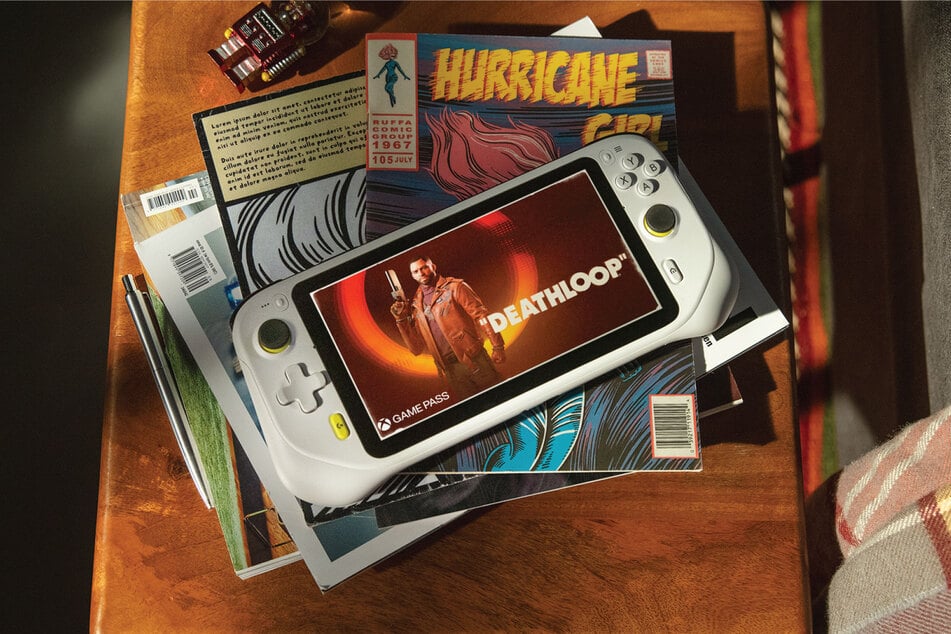 Some say that cloud gaming is the future of video games. Logitech definitely had this in mind when designing their new Logitech G Cloud.
The company says the handheld "puts advanced graphics and libraries of blockbuster games from the cloud in your hands – freeing you to play what you want, in more places."
The nifty new device comes pre-packed with cloud gaming apps like Xbox Game Pass and Nvidia Geforce Now. This allows gamers to play some of the best AAA console and PC titles these services have to offer, such as Halo Infinite and, the newest addition to Game Pass, Deathloop.
Many gamers can achieve this using a mobile device, like a phone, connected to a controller, but the G Cloud promises to streamline this process with a device designed specifically to play next gen level games.
"What we wanted to do was challenge ourselves to build a device that was perfectly optimized for cloud gaming," explained Ujesh Desai, vice president and general manager of Logitech Gaming. "This meant precision controls – similar to a high-end Xbox controller – a large HD screen, amazing battery life and lightweight design, so players can enjoy long gaming sessions, without any compromises."
While the G Cloud boasts a nice seven-inch screen that delivers 1080 resolution and other specs that rival other handhelds like Valve's Steam Deck, it's $350 price tag and Wi-Fi only capabilities have left some gamers skeptical.
G Cloud grounded by
While the G Cloud is an impressive effort, that fact that it doesn't allow games to be played offline has caused some concern.
With systems like the Nintendo Switch selling for cheaper and allowing gamers to download and stream titles, many gamers are left asking why the hefty price tag for the G Cloud.
"Can you play in the mountains, Forest, desert, or deserted island or maybe when weather is bad & power went out?" one Twitter user reasonably asked. They went on to add that "Cloud gaming is huge for future" – but isn't worth it unless downloaded games can be played offline.
The Logitech G Cloud is currently on sale for pre-order for $299, and officially drops this October 17.
Cover photo: Logitech