May Games Release Radar: Samurais, survivors, and vampire detectives
It's time for April showers to make way for some May gaming and there are some great-looking titles sprouting over the next month. Here's our Games Release Radar so you know what to track.
Trek to Yomi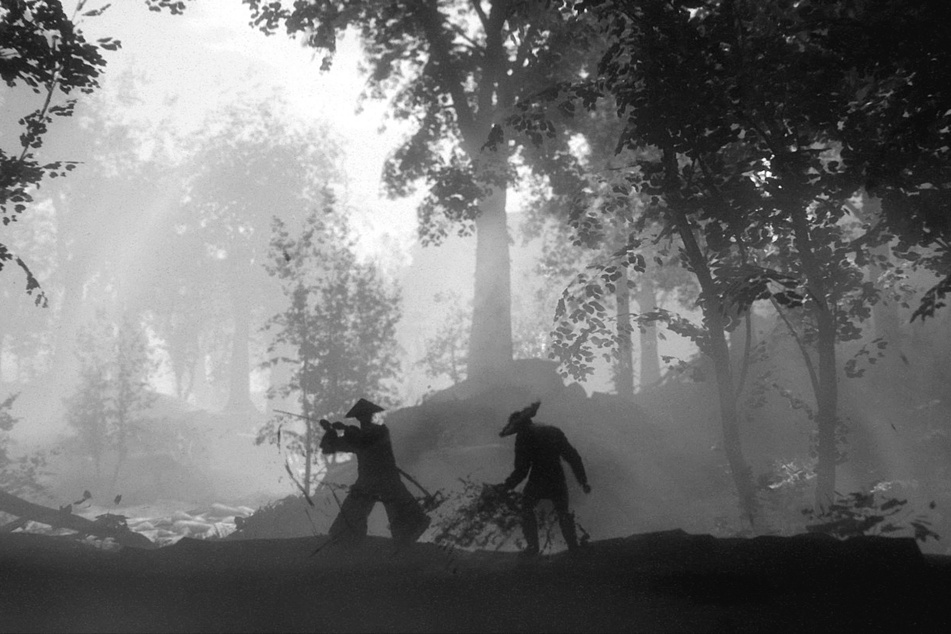 Facts:
Genre: Hack and slash adventure
Platform: PC, PS5, Xbox One, Xbox Series
ESRB Rating: M for Mature
Release Date: May 5
Devolver Digital and developer Flying Wild Hog have a potential masterpiece on their hands with Trek to Yomi, a stylized black-and-white samurai adventure.
The big sell for this game is visual, but the trailers also promise a moving story paired with sharp-looking swordplay.
You take up the blade of the young swordsman Hiroki, who has to protect the community he loves, but things go south – and fast.
Tragic and epic story? Excellent-looking combat mechanics and gorgeous set pieces? Basically playing through a samurai movie?
Yes, yes, a thousand times yes to giving Trek to Yomi a shot.
We Were Here Forever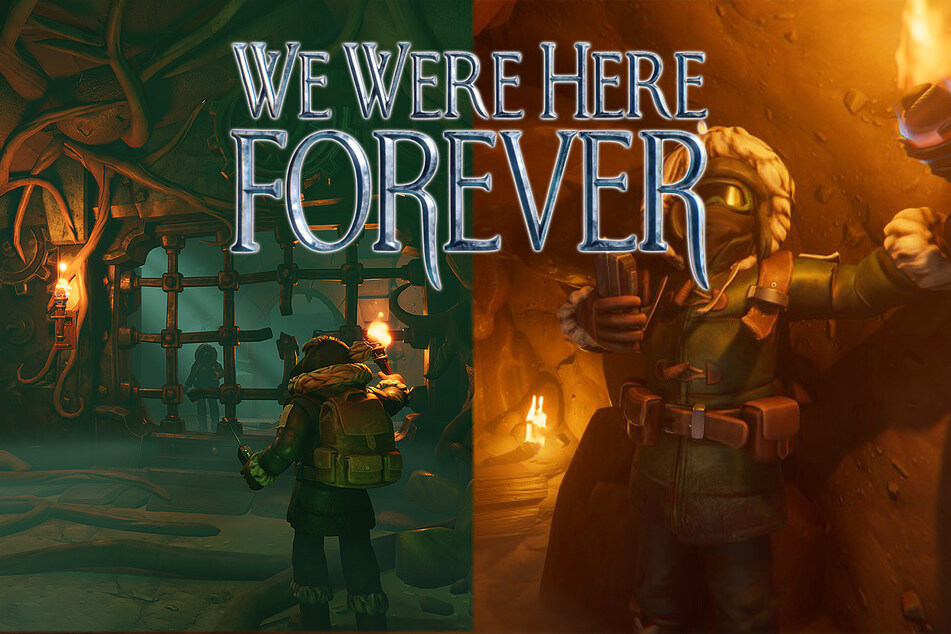 Facts:
Genre: Puzzle platformer

Platform: PC, Nintendo Switch, PS4, PS5, Xbox One, Xbox Series
ESRB Rating: E for Everyone
Release Date: May 10
Developer Total Mayhem Games drops you and a friend into the mysterious puzzles of We Were Here Forever. The game takes you through a chilly challenge as a pair of Explorers who got lost and cut off from your Antarctic base camp.
You start out in a frigid citadel, but it looks like solving the mystery of what happened and escaping with your life will lead you to all sorts of forgotten ruins and frozen wastes, with plenty of spooky horror vibes.
And there's definitely a baddie on the prowl, some sort of evil, twisted clown called the Jester.
The rest of the game promises head-scratchers that'll make you work together or be stuck forever.
Total Mayhem says that "Communication is vital," and the game promises puzzles that you can't solve without guiding your fellow Explorer through things they can't see.
Let's see if We Were Here Forever can deliver a brain-tickling adventure for two.
Vampire: The Masquerade – Swansong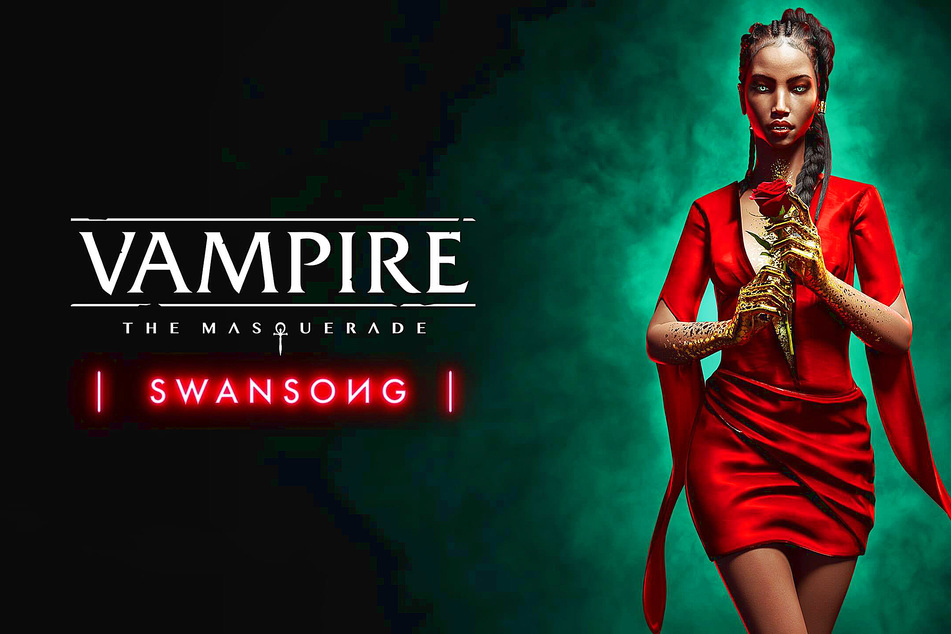 Facts:
Genre: Detective role-playing game

Platform: PC, Nintendo Switch, PS4, PS5, Xbox One, Xbox Series
ESRB Rating: M for Mature
Release Date: May 19
Big Bad Wolf is showing you a more civilized type of bloodsucker in Vampire: The Masquerade – Swansong, letting you play through three main characters trying to navigate how to quench their thirst while doing some serious detective work.
This RPG will let you flex your moral muscles, giving you choices about how to deal with regular people who get in your way.
Whether you drain their blood, or erase their memories, it's up to you what sort of creature of the night you want to be.
Special abilities are more common than the O-positive blood type in this game, and you'll get up to moves and tricks that would have Dracula himself turning green with envy.
So, if you want to try out a detective story starring vampires, then be ready to sink your teeth into Vampire: The Masquerade – Swansong on May 19.
My Time at Sandrock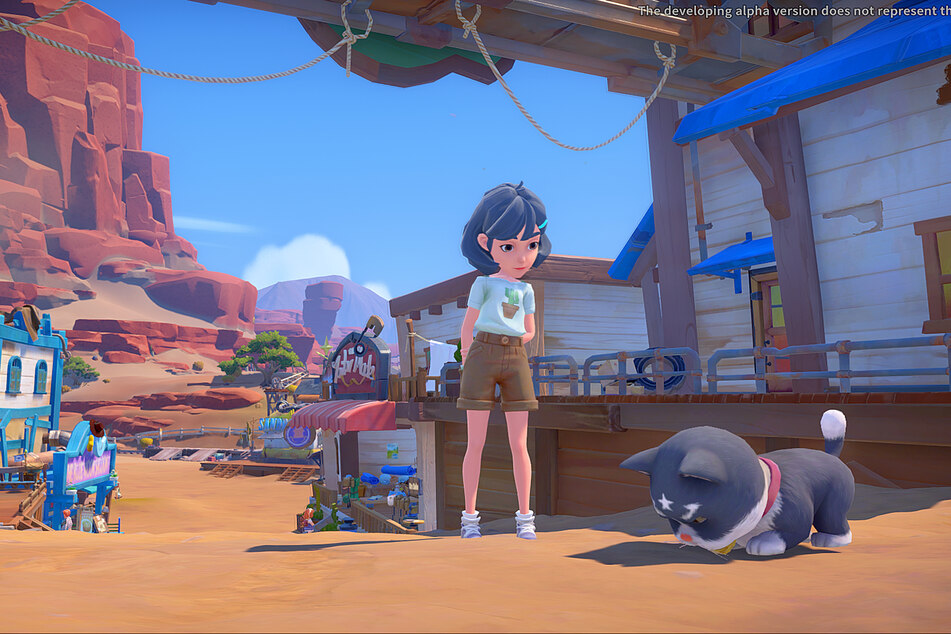 Facts:
Genre: Adventure/City-builder

Platform: PC
ESRB Rating: E for Everyone
Release Date: May 26
Pathea Games has a post-apocalyptic romp on offer. In a world set long after everything fell apart, My Time at Sandrock is a third-person adventure game that has exploration, city building, combat mechanics, and more.
The art style gives the game a very welcoming vibe and the gameplay trailers so far make it look like you can farm in peace, go brave angry beasties in underground areas, or just ride a horse around.
This could be one of those games that has a little something for everyone.
Keep your eyes open for My Time at Sandrock when it releases into early access on May 26.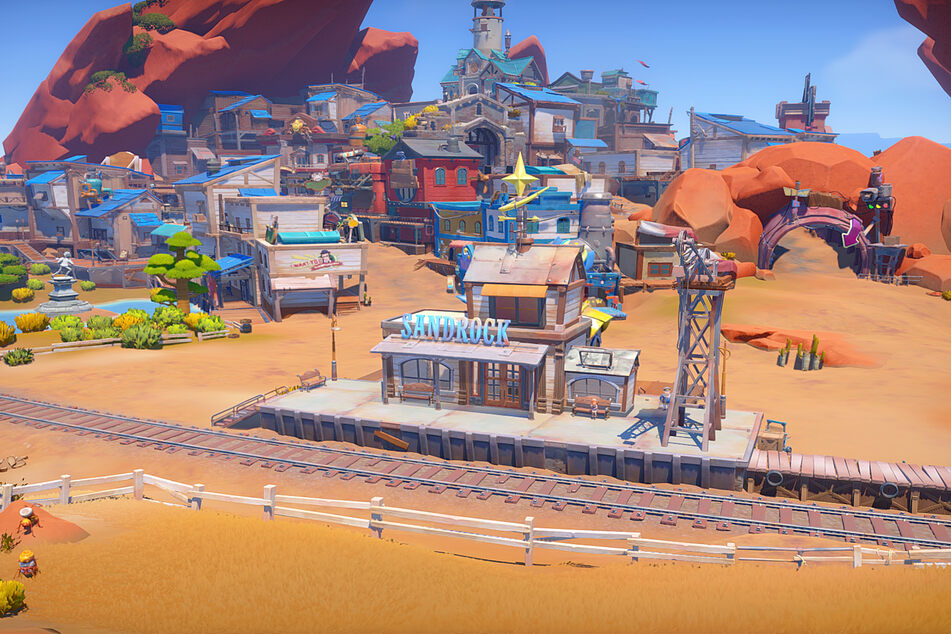 Sony has these free games to offer for the PS Plus service:
FIFA 22 (PS5 & PS4)

Tribes of Midgard (PS5 & PS4)

Curse of the Dead Gods (PS4)
Microsoft is putting out these free titles for Games with Gold:
Yoku's Island Express (Xbox Series, Xbox One)

The Inner World – The Last Wind Monk (Xbox Series, Xbox One)
Hydro Thunder Hurricane (Xbox Series, Xbox One, Xbox 360)
Viva Piñata Party Animals (Xbox Series, Xbox One, Xbox 360)
Cover photo: Collage: Devolver Digital/Flying Wild Hog, Pathea Games, Big Bad Wolf, Total Mayhem Games