Netflix is building its own video game development studio
Helsinki, Finland - Netflix announced on Monday that it's in the early process of building their very own video game development studio.
The new studio, which will be run by former Zynga and EA exec Marko Lastikka as its director, will be established in Helsinki, which the streaming service says "is home to some of the best game talent in the world."
"This is another step in our vision to build a world-class games studio that will bring a variety of delightful and deeply engaging original games – with no ads and no in-app purchases – to our hundreds of millions of members around the world," Amir Rahimi, vice president of game studios at Netflix, said in a press release.
Netflix first expressed interest in getting into gaming in 2021. So far, it has bought three studios: Next Games, Boss Fight, and Night School Studio. The company currently has 31 games attached to its name.
An in-house studio could mean far less reliance on third party developers in the future.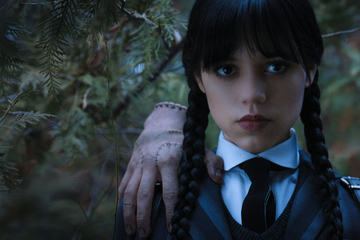 So far, though, Netflix's gaming venture has failed to take off. CNBC reported last month that less than 1% of Netflix's 221 million subscribers play games on the platform.
This might be the next step that the streaming giant needs to get its ambitions back on track.
Cover photo: Collage: Chris Delmas/AFP & KENZO TRIBOUILLARD / AFP