October games release radar: Shoot or hack and slash your way to Halloween
There's some truly killer new video game titles and amazing re-releases coming next month, and we've got the lowdown on everything worth paying attention to.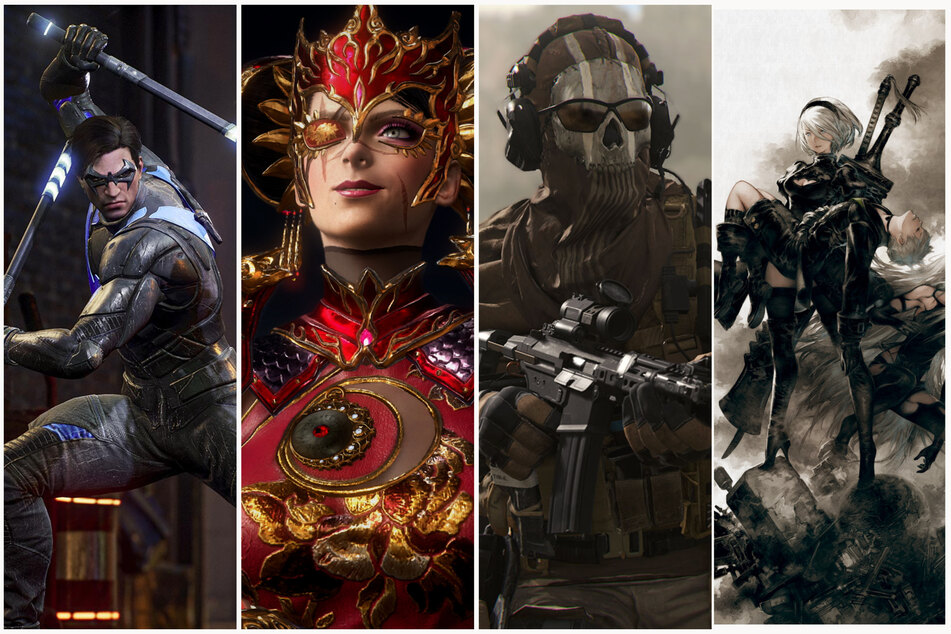 October is arguably one of the best months of the year.
Think about it – fall brings vibrant colors and hoodie weather (cherish it now before climate change ruins it).
Pumpkin spice takes over everything, like a parasite not of this world, and all the cool kids predictably act like they don't like it too.
And it's the only time of year you can dress up like a serial killer or monster and people won't freak out.
This year, October is also going to be pretty awesome for gaming. Although it isn't as jam packed with releases as last month, some of the most notable titles are definitely worth some excitement.
With epic shooters, hack and slash fun, and epic RPGs, including one of the greatest of all time getting a Switch makeover, October has a little bit of everything for everyone.
Big titles are coming to next gen consoles this October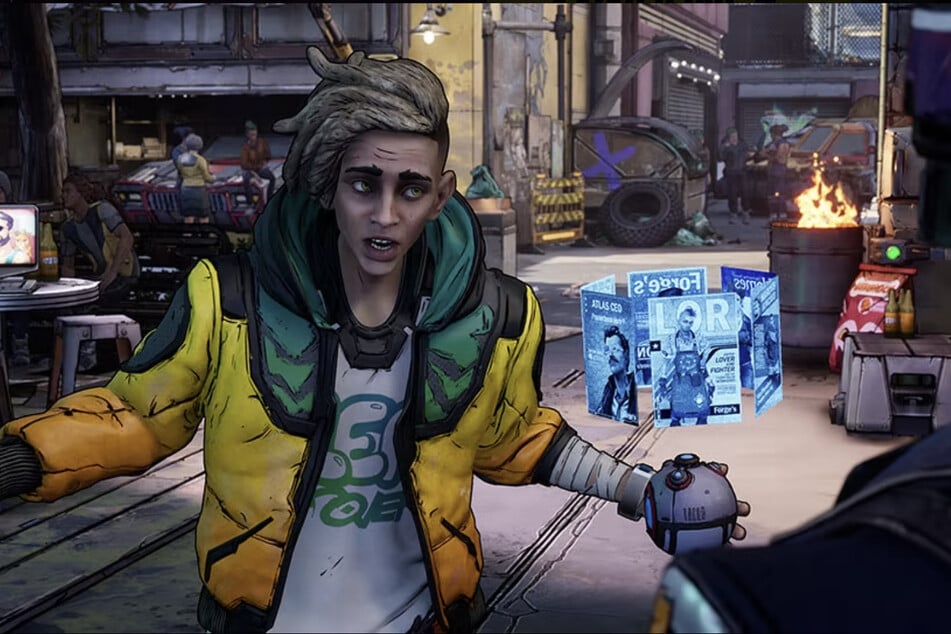 Console exclusives are in short supply this month, but the three leading consoles – the PlayStation 5, Xbox Series X|S, and the Nintendo Switch – are together getting some games that are worth getting hyped for.
The most talked about title is definitely Call of Duty: Modern Warfare 2 which comes out October 28 for Xbox and PS5. It'll be interesting to see if Activision will give us everything we expect from a COD title, or... something new.
They will also get Star Ocean: The Divine Force on October 27, the hotly anticipated Gotham Knights on October 21, and Dragon Ball: The Breakers is coming October 14. The Breakers definitely looks like something that fans won't expect. Think a rip-off of Dead By Daylight set in the Dragon Ball universe... yeah, we don't quite know what to think either.
All three consoles will be getting Overwatch 2 on October 4, then No More Heroes III on October 11, the stealth effort A Plague Tale: Requiem on October 18, and, as if Tiny Tina's Wonderland wasn't enough, New Tales From the Borderlands releases on October 21.
While it might seem like the Switch comes up a bit short, Nintendo has a few exciting titles in store too.
Nintendo Switch is getting Yoko Taro's masterpiece RPG and other classics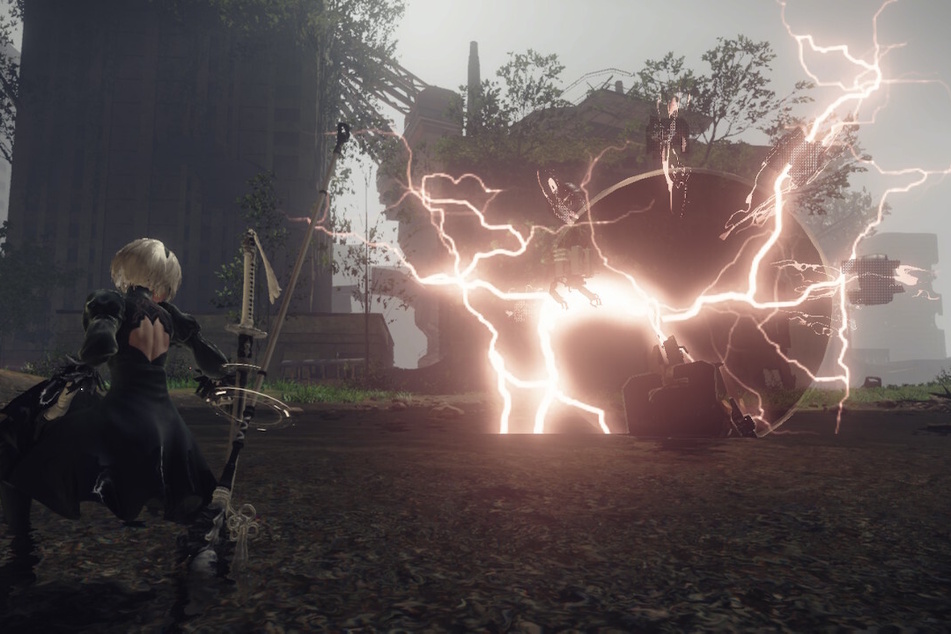 If you aren't familiar with the name Yoko Taro, then you are truly missing out. He is the mastermind behind the Drakengard series, and the spin-off Nier games. NieR:Automata The End of YoRHa Edition, which originally released on the PS4 and Xbox One in 2019, is getting the Nintendo Switch treatment, coming to the system October 6.
Nier has gained quite a cult following over the years, with many RPG fans considering it the best game to come out for the genre in years, so you won't want to miss it! And if you've played it on other consoles, the Switch edition promises some exclusive goodies that might make it worth a replay.
The Switch is also getting No Man's Sky on October 7, plus Persona 5 Royal on October 21 and Resident Evil Village on October 23.
As for originals, October will be a bit quiet for Nintendo, but the Switch is getting Mario + Rabbids Sparks of Hope on October 20 and Bayonetta 3 on October 28.
And speaking of the iconic Italian plumber, this might be the month we get the first teaser trailer for the new Super Mario movie. Fingers crossed!
Xbox Series X|S gets a horror exclusive inspired by the art of H. R. Giger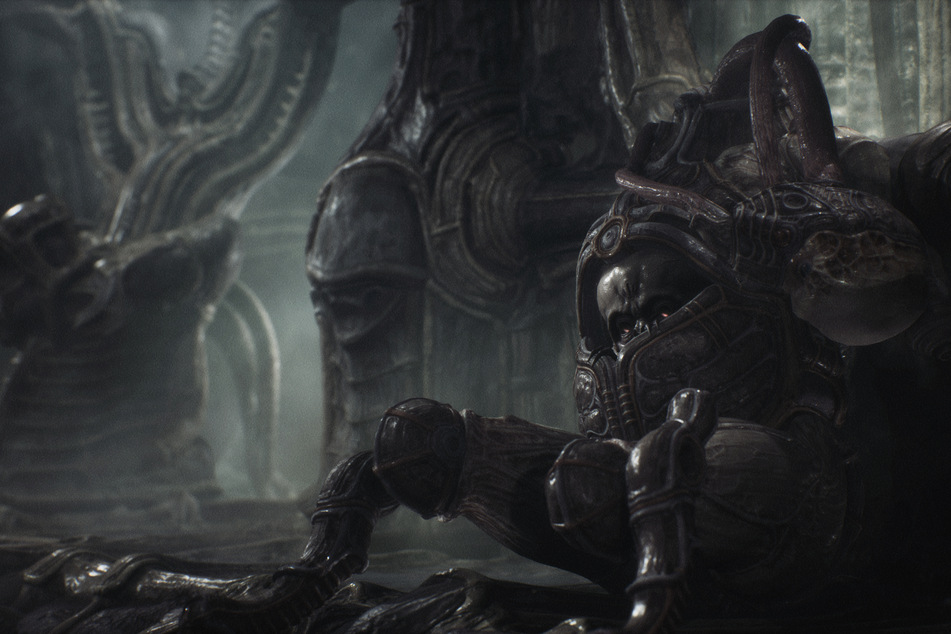 There's no better month for a good horror title to drop, which developers Ebb Software aim to do with Scorn, which drops October 21.
The game's art direction is inspired by the works of H. R. Giger, whose work is also known for inspiring the Alien movies, and it's looking hella creepy. Definitely something to keep an eye on for horror fans.
Screens for the game look absolutely horrifically beautiful, making it the perfect game to play through leading up to All Hallows Eve and beyond.
We're looking at killer month for gaming, so you'll have the time of your life hack and slashing your way to Halloween!
Cover photo: Collage: Warner Bros. Games / Nintendo / Activision / Square Enix