Borat is back: 40-foot-tall plastic doll floating down the Thames
London, UK - Borat is back! A huge inflatable doll of the fictional Kazakh reporter, reclining in his famous mankini, sailed down the Thames, attracting a lot of attention from tourists and locals.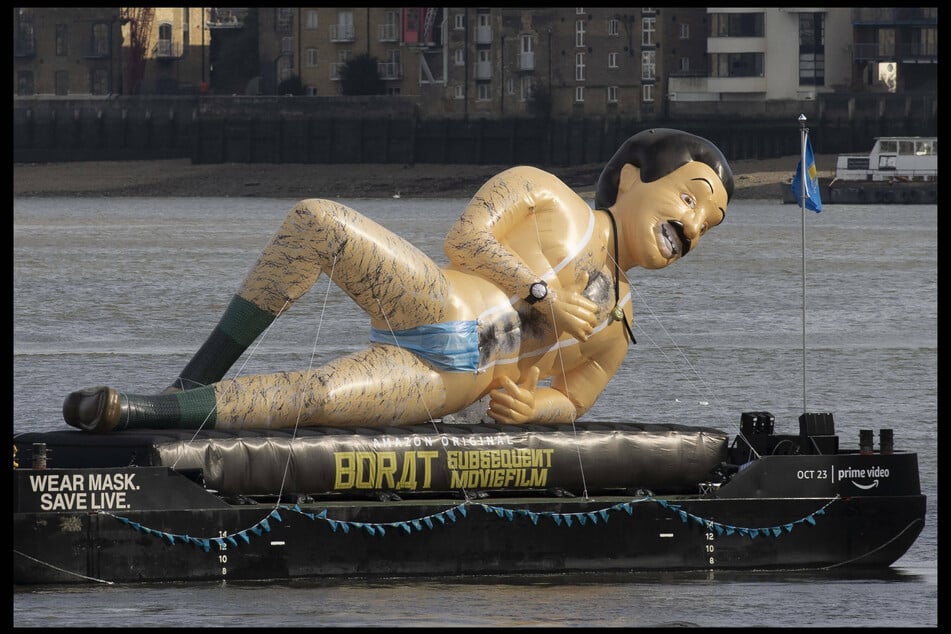 The 40-foot figure of the cult character created by comedian Sacha Baron Cohen floated back and forth on the Thames between Tower Bridge and the London Eye Ferris wheel. Its outfit also featured a topical twist: a face mask covered the doll's private parts.
Passers-by recorded and photographed the typically audacious publicity stuns from the river bank.
The occasion for all this commotion is the launch of Borat Subsequent Moviefilm, the long-awaited follow-up for the 2006 cult classic. Baron Cohen returned to the role he is best known for and has already managed to make waves, even before the official launch.
Growing anticipation surrounds scene featuring Rudy Giuliani
Donald Trump's personal lawyer Rudy Giuliani is set to feature prominently in Borat Subsequent Moviefilm, after images from a scene in which he is involved were shared over the internet.
The former New York mayor was tricked by Baron Cohen into participating in a fake interview with a female character, and photos show him in a hotel room, seemingly putting his hand down his pants. Giuliani has since pushed back against any suggestions of inappropriate behavior.
The new Borat movie is available on the Amazon Prime streaming service as of October 23.
Cover photo: imago images / i Images