Giuliani denies claims of inappropriate behavior in the new Borat movie
Washington D.C. - Rudy Giuliani, President Trump's lawyer and former mayor of New York, is one of the unintentional stars of the upcoming Borat sequel. He is now taking the heat after a scene from the movie seems to show him in a compromising position.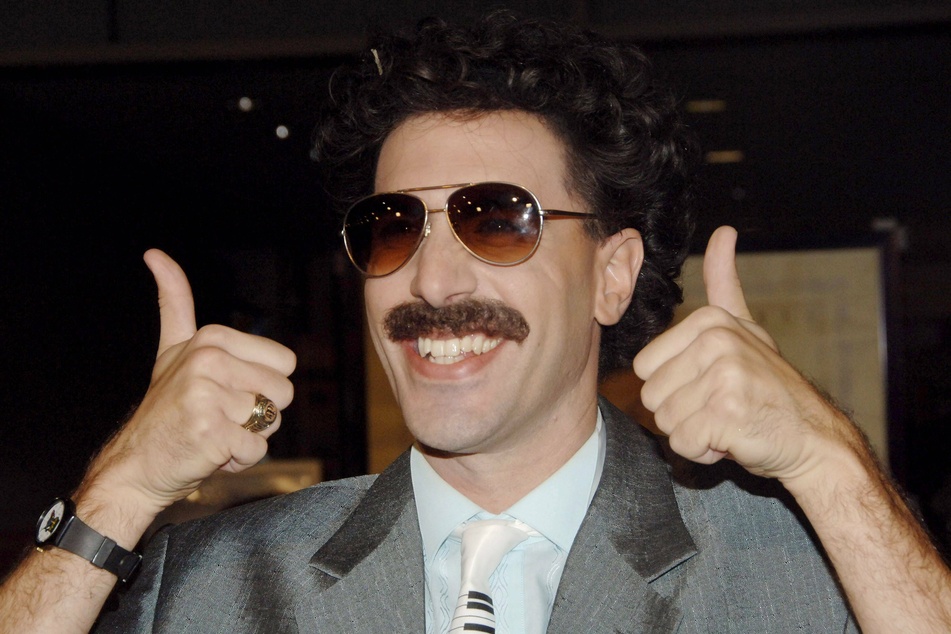 The New York Times reported that Rudy Giuliani denies that he did anything wrong.

Sacha Baron Cohen is known for the excruciating pranks he plays on his unsuspecting subjects, under the guise of his various alter-egos. He has caught quite a few Republican politicians in awkward situations.

In the sequel to his successful movie Borat, the Brit might have caught the former mayor of New York in an embarrassing situation
A few months ago the lawyer was invited to an interview with a conservative TV station in a New York hotel. The 76-year-old agreed to what he thought was a normal interview. He probably regrets his decision now.
What Giuliani didn't know at the time was that the TV station was fake and the interview was for the new Baron-Cohen project, Borat Subsequent Moviefilm. The supposed journalist was actually an actor and the hotel room was fully equipped with cameras.
And these cameras recorded what is probably a rather compromising scene for Mayor Rudy. A still from the scene quickly spread all over the internet. In the image, Trump's lawyer is on a hotel bed laying on his back with his hand in his pants.
According to The Guardian and journalists that got a preview of the movie before its official release on October 23, the whole scene is extremely cringeworthy.
Giuliani actually talked about the incident back in July. He mentioned a strangely dressed man in a pink bikini who burst into the middle of an interview he was doing and screamed.

The strangely dressed man was obviously Sacha Baron-Cohen. Until that moment, Giuliani apparently had no idea that he was part of an elaborate prank. He ended up calling the cops and Baron-Cohen and his team fled.
Guiliani claims the video is a fake
After going on WABC radio to explain that his hand was in his pants for a perfectly respectable reason, Giuliani took to Twitter to insist that nothing scandalous happened. He said that the picture of him has simply been taken out of context. "The Borat video is a complete fabrication. I was tucking in my shirt after taking off the recording equipment," he wrote angrily.
Trump's lawyer ended his tweet with this statement, "At no time before, during, or after the interview was I ever inappropriate. If Sacha Baron Cohen implies otherwise he is a stone-cold liar."
Cover photo: imago images / UPI Photo