PSY and SUGA absolutely slay in viral hit music video That That
Seoul, South Korea - After five years, PSY is back and crushing his choreography in a brand-new music video – but he didn't go it alone.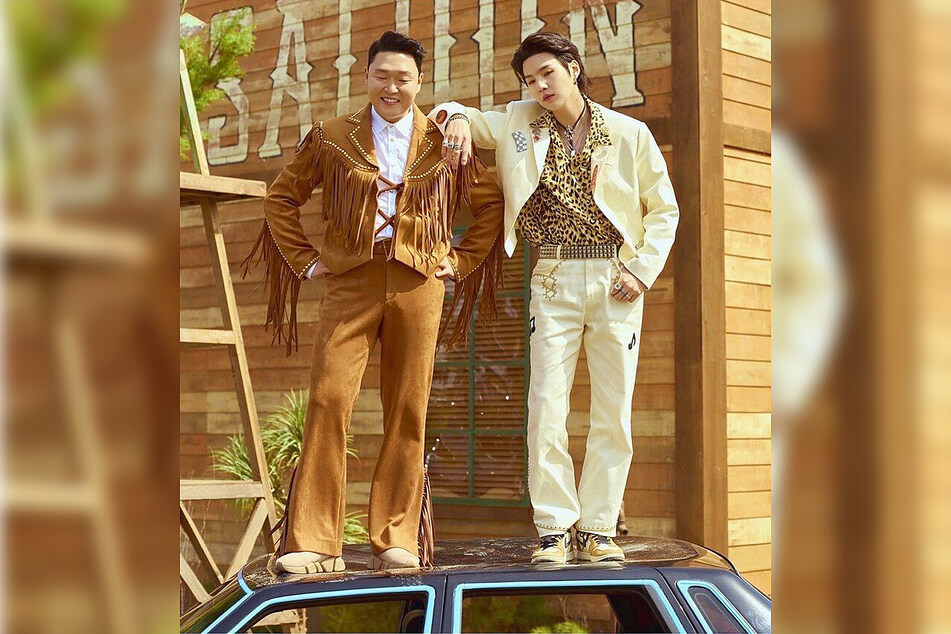 Even if you don't understand the lyrics or why he is rocking Wild West costumes, there's no denying the smooth swagger of one of South Korea's most viral artists and his latest hit song, That That.
But what really takes is to the next level is that it's a collab with SUGA from K-Pop sensation BTS. The two artists really nailed it with a viral track that shows off how far they have come.
SUGA, whose full name is Min Yoon-Gi, even shows up in the music video to That That with some slick dance moves.
Apple Music quoted PSY talking more about the process behind the production: "We have a saying in the K-pop industry. If the song is meant to be a hit, it's made in a jiff. It was a 'jiff' I haven't experienced in a long time. I wrote my part and sent it to SUGA, and SUGA took it. Then I wrote my verse, and just like table tennis, we went back and forth with ease."
One moment in the video stands out in particular as SUGA holds PSY while the older artist has stage blood running from his mouth. That scene and statements from the 44-year-old himself make it seem like this song and music video is the old guard getting ready to pass the torch to new talent.
It's a touching thought, which works way better than it should on top of the catchy chorus, bonkers choreo work, and crazy charismatic artists.
That That is obviously exactly what the world was waiting for, since the music video already has over five million views and two million likes on YouTube.
This song's instant success bodes well for PSY's freshly baked album, PSY 9th.
Cover photo: Screenshot/Instagram/42psy42