Bride wars: woman involved in mass brawl at her own wedding
Swansea, UK - What was supposed to be the most special day of this British woman's life turning into a free-for-all in which the bride was front and center.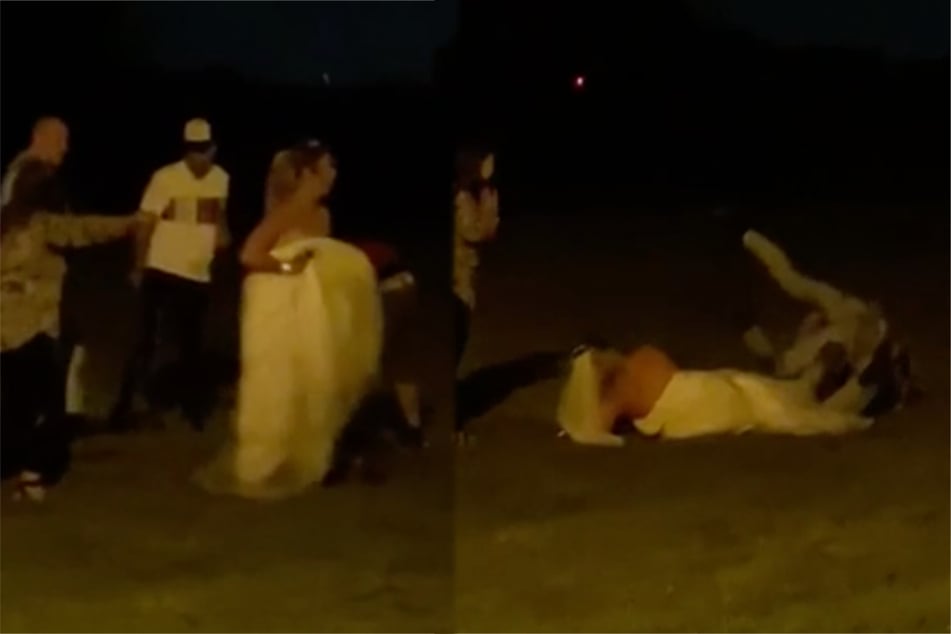 The wedding ceremony took place Friday at the Penlan Rugby Club in the Welsh city of Swansea, but romance was nowhere to be seen. Instead, the evening apparently turned into a full-scale riot.
The video published on Reddit shows the bride, resplendent in her flowing dress, wrestling with another guest on the lawn in front of the venue.
The camera then pans down to reveal the aftermath of the battle. A woman lies on the ground, apparently unconscious. Other people are still brawling farther away on the meadow.
Meanwhile, a man picks up her bride's opponent and beats him up 
Only towards the end of the clip can the newly-wed woman finally get up and leave the combat zone, while in the background a man is heard reporting the incident to the police.
Many guests predicted the show-down
The Reddit user who uploaded the video says he was a guest at the wedding and provided some context for the crazy scenes.
According to him, the woman passed out on the floor was unhurt. She was a friend of the bride who just had too much to drink.
Apparently, many of those invited to the ceremony didn't attend because they were expecting some sort of trouble to break out.
Clubhouse distances itself from the wedding brawl
The Penlan Rugby Club venue posted a statement on Facebook, explicitly distancing itself from the chaotic wedding.
It said that the event had been privately organized and that staff had quickly called the police, kicked out the troublemakers, and cared for all injured persons. It hoped that everyone involved was safe and condemned the behavior.
A Reddit a user summed it all up perfectly with a comment: "If this is what a  wedding is like, imagine a divorce..."
Cover photo: reddit.com/user/RickyMEME