Peek-a-boob: adult model Heidi Grey thrills fans with new Instagram post
Los Angeles, California - At first glance, Heidi Grey seems to be dressed more conservatively than usual, until fans spot something peeking through her top...
Heidi Grey (22) once again captivated her nearly three million Instagram followers with several new pictures over the weekend. One in particular caught fans' eyes.
The California-based model was covering herself more than usual in her latest post on Sunday evening. Nevertheless, her nipples stood out prominently in her tight-fitting top.
Heidi Grey has revealed even more of her gorgeous body in other recent posts.
On Sunday evening, she gave her admirers a second photo in which she pulled up her top to reveal her curvy underboobage.
The day before, the 22-year-old was just as sexy, smiling in her bra on her sofa.
Once again, fans were rewarded with two pictures of the young influencer.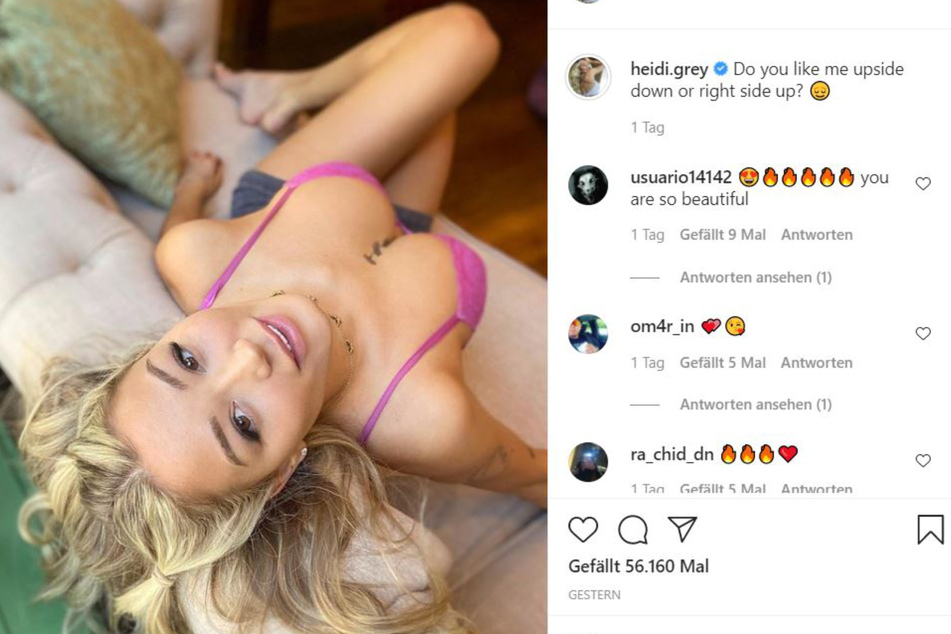 The week couldn't have ended on a better note for followers of Heidi Grey. Fans can't wait to see what she has in store for the coming days.
Cover photo: Instagram/Screenshots/heidi.grey