Instagram model wants to set a record for the world's tiniest bikini
Miami, Florida – Only 1.2 inches: that's how itsy-bitsy and teeny-weeny Instagram model Sheyla Fong's bikini is. She's hoping to set a Guinness World Record. Will her plan work?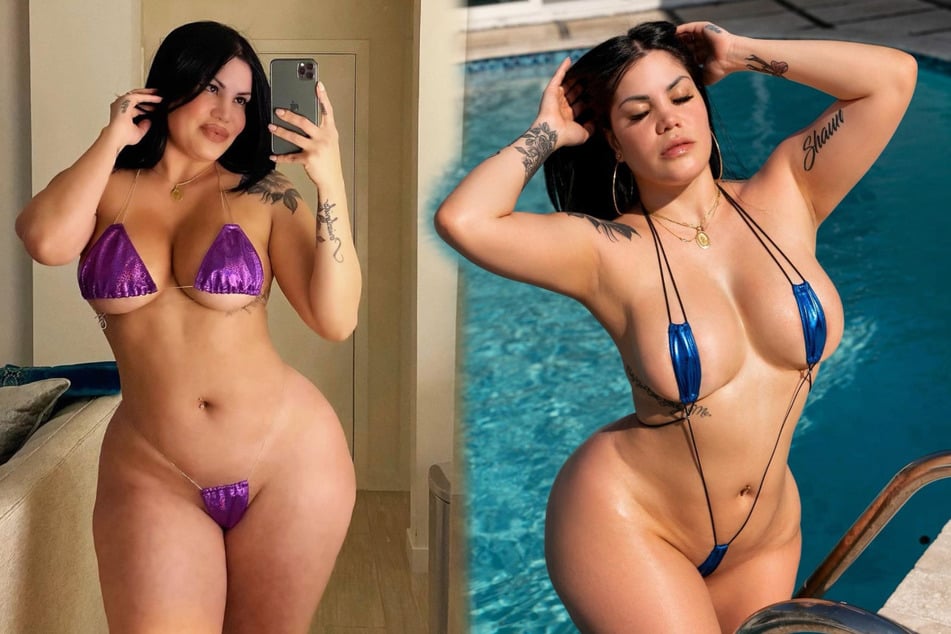 You certainly don't see much fabric in the 31-year-old's Instagram snapshots.
She has posted many pictures of herself in tight bikinis in the past. Now, she shows herself in a new edition of her minuscule swimwear, which couldn't be any smaller without disappearing completely.
The blue micro-bikini barely covers her most intimate body parts. The thin strips of fabric are held together by a few delicate strings. She probably can't move or jump around too much if she doesn't want to suddenly wind up naked.
The Daily Star reported that the model with Cuban and Jamaican roots would like to set a world record with her outfit.
She measured the bikini and found that it is only 1.2 inches wide. "I don't think anyone can make and use a thinner one than that," explains Sheyla. It's hard to check whether that's true.
But even if the curvy beauty is wrong, her photos still look very impressive.
There is currently no micro-bikini world record
A search on the Guiness World Records official homepage shows that there is currently no entry for the smallest bikini in the world. Someone would have to set such a record first.
Sheyla Fong, who calls herself Miss Cuban Doll on Instagram, seems like the perfect candidate to be that someone . Her 1.1 million followers would surely be thrilled.
Until fans get to see the model in the Guinness World Records, they will have to make do with the her regular spicy posts.
Cover photo: instagram.com/misscubandoll