Adult model brings some holiday spice to Instagram
Brazil - If you still don't feel like you're in the holiday spirit, maybe this OnlyFans model's sensual Christmas shoot will get you in the mood.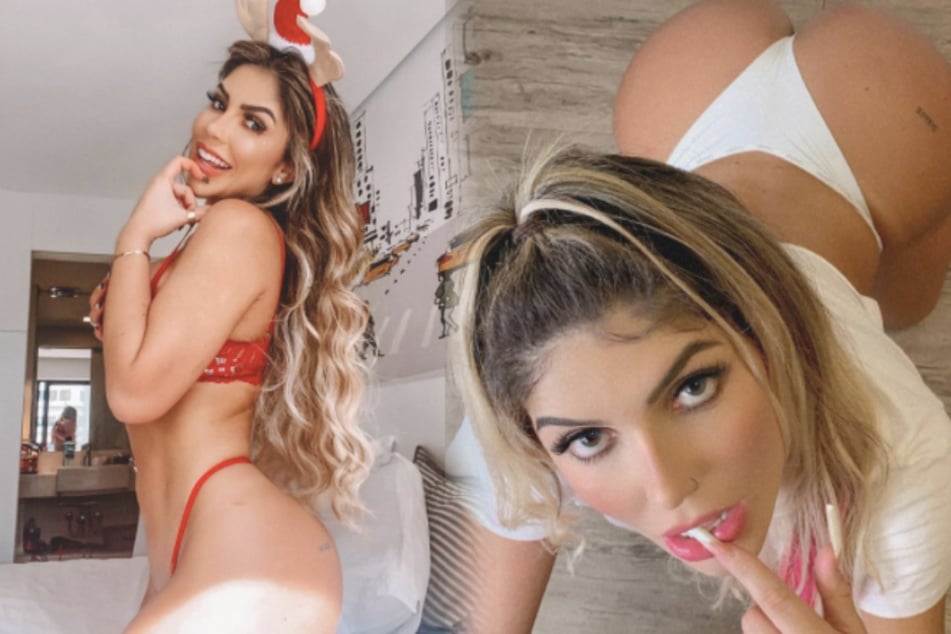 Lunna LeBlanc (23), whose real name is Letícia Martins, brought some holiday cheer to Instagram.
In her latest festive posts, she appears in skimpy red lingerie and a reindeer headband. She also plays a sexy Mrs. Claus for her 28,400. Lunna lies on a rug, posing provocatively in an extremely tight corset.
Usually the 23-year-old model posts more revealing pictures on her OnlyFans page, but the theme of this photoshoot was a bit more subtle. "It was a different idea. I decided to add Christmas with sensuality and it worked," Lunna told the Daily Star.
It certainly worked – her sizzling photos warmed up the atmosphere and her followers certainly appreciated the Christmas cheer.
Recently, Lunna confessed that the coronavirus lockdown which she spent it Dubai was sexless and terrible. "It was traumatizing. I don't want a lockdown without sex anymore. Nobody can take it."
The whole experience might have been made worse by the fact that she was keeping her sex drive up with an unusual method: exposing her privates to the sun for two hours every day.
The Brazilian bombshell seems to be in a much better mood now and that can only spell good news to her many fans.
Cover photo: Screenshot/Instagram/lunna_leblanc