Can't travel because of the coronavirus? This blogger has a brilliant solution
Cape Town, South Africa - As world travel was mostly cancelled this year because of the coronavirus, an Instagram travel blogger came up with something very special.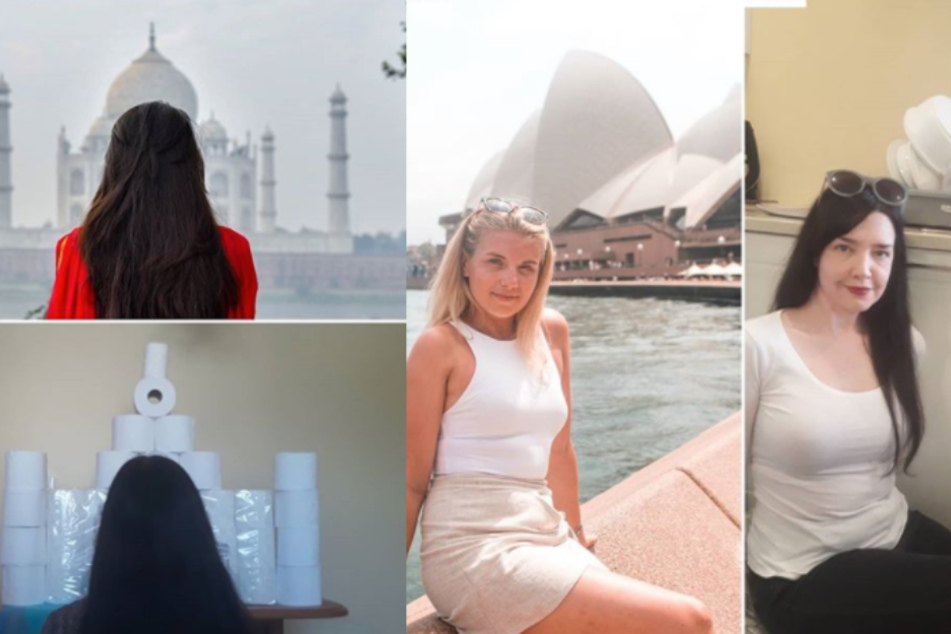 For globetrotters, the year 2020 is a nightmare: instead of marvelling at the sights of other countries and cultures, they need to make do with staycation and discover hidden treasures in their own backyards. 
And travel bloggers need to get creative to put out interesting content so that they can keep followers interested.

That's exactly what Sharon Vough does: the freelance travel blogger has cleverly recreated Instagram shots from her trips around the world in 2019 . 

But you won't find Vough posing in front of the Taj Mahal this year – instead, a pyramid of toilet paper rolls in the shape of the Indian palace puts a topical twist on the picture.
Instead of relaxing in an infinity pool, lounging around in bed will have to do. The sexy bikini pose is replaced with loafing on the coach.
On Instagram, Vough wrote: "I'll just keep practicing my poses until I can travel again". Her fans suggesed new ideas to her which she then creatively implemented at home. The results are hilarious. 
Vough, who describes herself as travel-obsessed, isn't only doing this because she's bored. She wants to make people laugh and give them hope for an eventual return to normalcy.
To all those who share her passion, her posts are an ingenious cure for "itchy feet" during lockdown. Happy travels!
Cover photo: Screenshot/Instagram/thesharonicles