Clerk is not amused by what this model pulls out of her purse
Los Angeles, California - Instagram model Anne Moore isn't just sexy, she also has a fantastic sense of humor that keeps her subscribers coming back. But the store clerk involved in her latest prank doesn't seem to be a fan.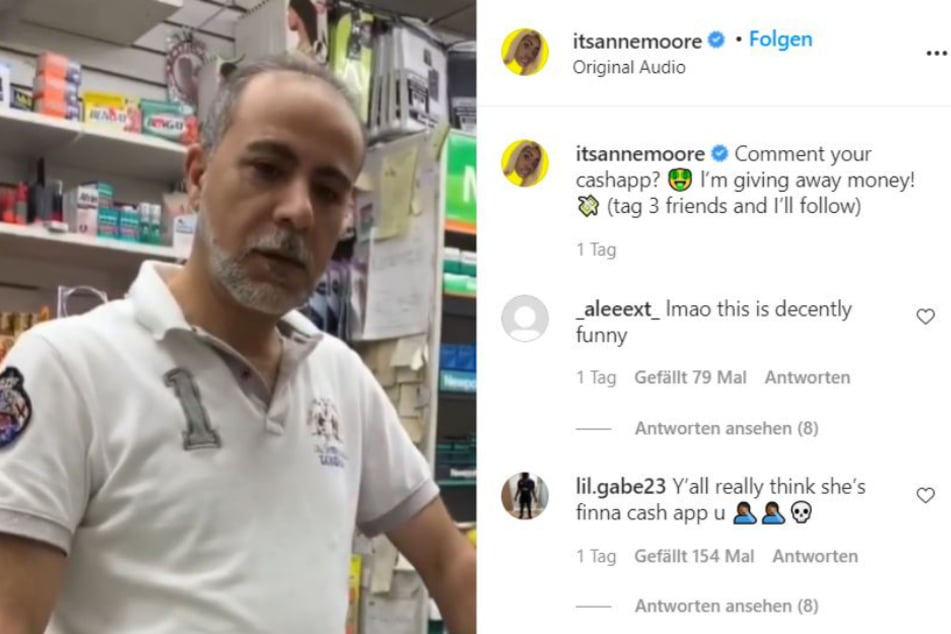 The Instagram video released on Sunday shows Anne Moore (24) in a store, rummaging around for some cash. She can't find any, so she proceeds to empty the contents of her purse on the counter.
Out comes candy, then condoms and to top it all off, a very realistic flesh-colored sex toy.
The person filming alternates between shooting the growing pile and the clerk's face. As the poor employee makes eye contact with the camera, he clearly looks disgusted.  
But Moore's followers loved the video, which already has 45,000 likes and over 2,000 comments.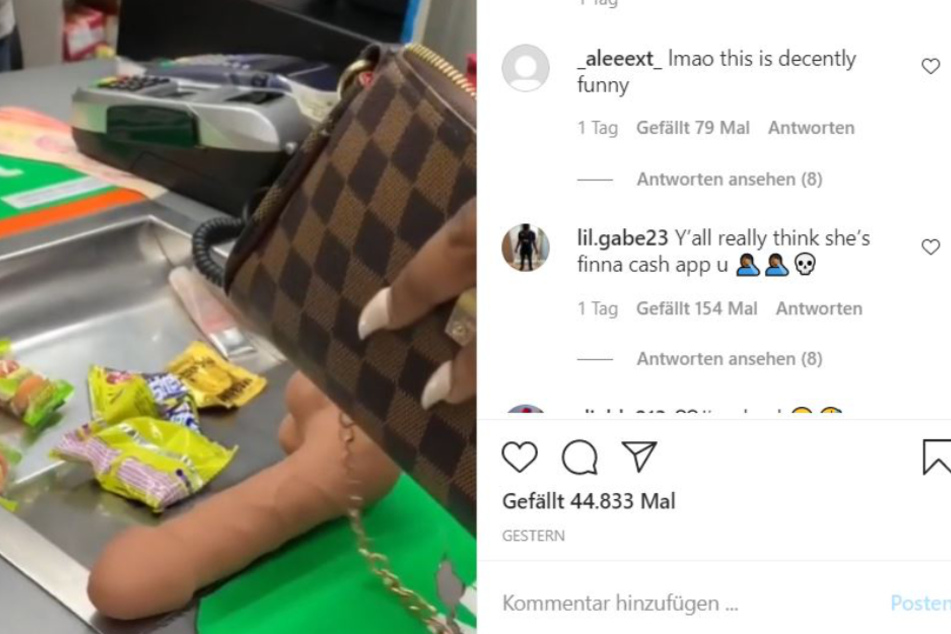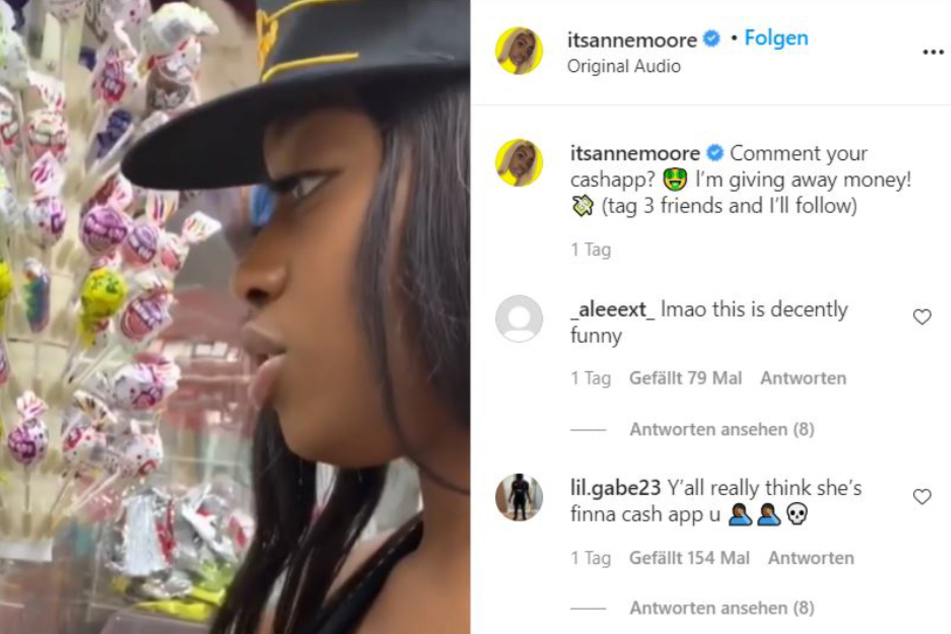 Her fans can't get over the clerk's expression. One wrote, "He's just like, "She just did not put her used dildo on my counter..." Another user agreed and wrote, "I know he like wtff" bracketed by laughing and crying emojis.
Anne Moore clearly knows how to make people laugh – except for the store clerk, of course.
Cover photo: Instagram/Screenshots/itsannemoore