Curvy beauty reveals what she expects from her dream man
Moscow, Russia - It's hard to believe that Anastasiya Berthier can't find a man, but the Russian model has very specific ideas about finding Mr. Right.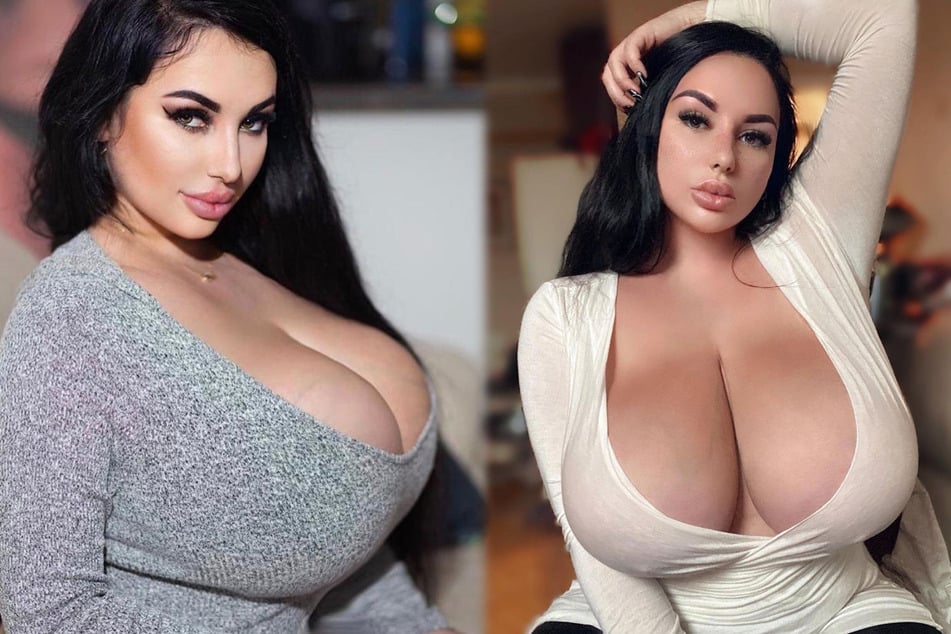 Apparently, many of her 685,000 Instagram subscribers regularly ask her why she isn't married yet. In a recent post, the dark-haired beauty revealed the reasons for her single status. 
She said she often wondered herself if there was anything wrong with her. After all, many of her friends from school have settled relationships,  but she just can't find the right partner.
The young influencer with a double-K cup size is sure that she is doing everything right. She simply doesn't want to "agree to compromises". Anastatsiya pointed out that she has acquaintances who only got married because their relatives or "society" expected them to.
She wants someone who really suits her and whose goals and ambitions in life align with hers – in other words, true love.
"It doesn't have to be a millionaire or a celebrity," she wrote, only that he "strives for more" and that they can be a "good team". 
Anastasiya Berthier delivers a motivating speech about marriage and life
Finally, she appeals to fellow women not to settle for less: "Being a woman and a human being does not only about having a child and becoming a wife. Life is much bigger and more interesting."
Her commentary on marriage ends with a motivational call: "Travel, develop, discover the world, earn money! And when you meet someone who really suits you, go ahead!"
Impressive words, which show that there's a lot more to the Russian model than meets the eye.
It's a striking change of pace from the majority of her posts, in which she usually only ask followers to comment on her latest skimpy outfit.
The Russian curvy wonder has had problems with fans in the past
But it's not the first time that Anastasiya has attracted attention with an unusual message on Instagram.
Only recently, she announced that she was looking for a boyfriend, and another time, she complained about obsessed fans who wanted to kill her.
Hopefully, the Moscow-based beauty will soon find a man who meets her expectations – one who doesn't mind if she keeps delighting followers with alluring photos and videos of herself.
Cover photo: instagram.com/artdikaya_