Houston's Hanukkah House is a holiday hit!
Houston, Texas - Everyone knows what Christmas lights look like, but have you ever seen a house decked out for Hanukkah? This house in Houston, Texas, is decked to the roof in blue and white lights for Jewish holiday also known as the "Festival of Lights."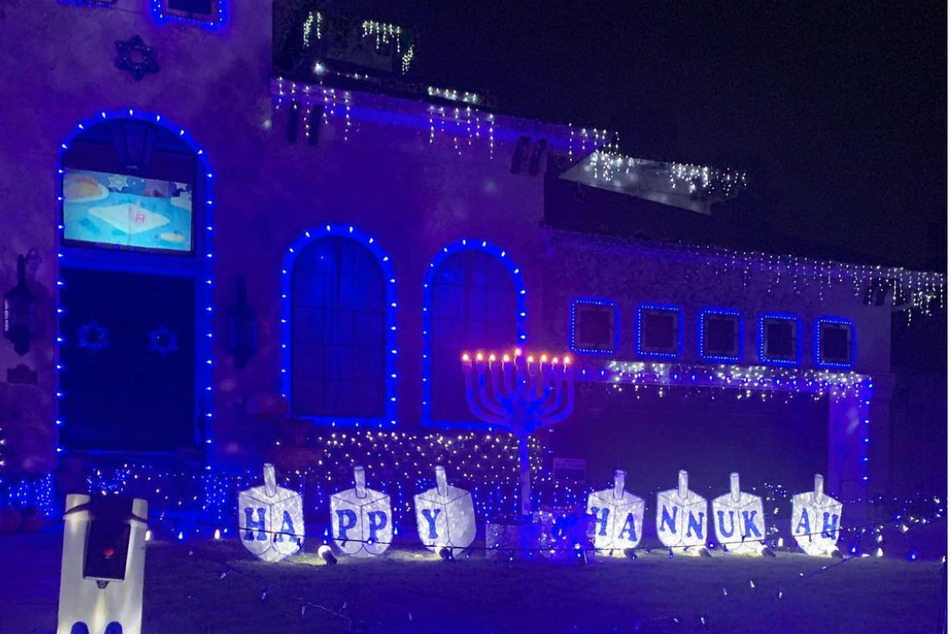 Philip Grosman started putting up lights for Hanukkah about 13 years ago. He started small by just putting lights on the roof, but his decorations got more extravagant each year.
In an interview, Grosman told ABC7 that he thought putting up holiday light should be for every faith: "This is my favorite time of year... It's the festival of lights. It should be for both Jews and Christians, or whoever, I really wanted to experience the traditions."
He joked that he is the Jewish Clark Griswold, the National Lampoon character with an equally strong passion for festive decorations. On Grosman's Instagram page, called hanukkahhouse, you can see a video of the Hanukkah lights, set to a fitting soundtrack.
Grosman revealed that even though his family helps out, it takes him around three weeks to put up all the lights and decorations. He even makes some of his own decorations. The house boasts a huge inflatable bear and spinning dreidels, and visitors can even make Hanukkah music play by pressing a button.
It's clear from the love and care that Grosman puts into his decoration that it is his favorite time of the year.
Cover photo: screenshot/ Instagram/ hanukkahhouse