Instagram boss announces big changes after shade from Kim Kardashian
Menlo Park, California - Getting even mildly shaded by Kim Kardashian can cause a mini-crisis for even the biggest companies, as head of Instagram Adam Mosseri proved on Tuesday with a defensive video addressing recent criticism of the platform.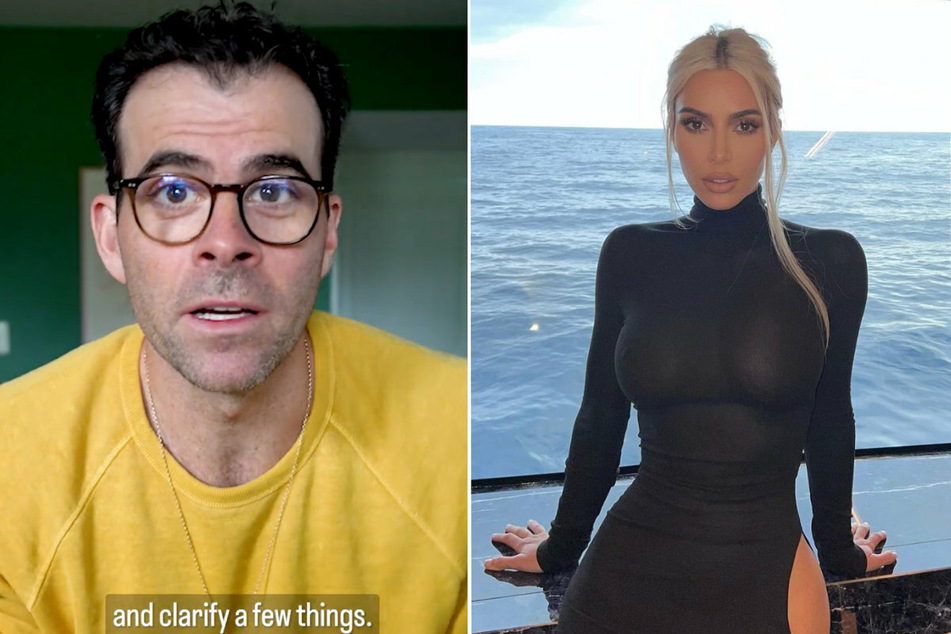 Less than 24 hours after both Kim Kardashian and Kylie Kenner called for Instagram to "stop trying to be like TikTok" in their stories, Mosseri put out a video across social media, explaining some changes in the company's priorities.
"There's a lot going on on Instagram right now," the executive says, before launching into a description of what the platform is "experimenting" with.
In essence, they boil down to a pivot to video content that many users – including the famous ones – have noticed recently. After assuring everyone that photos will continue to be a big part of the platform's model, Mosseri adds: "That said, I need to be honest. I do believe that more and more of Instagram is going to become video over time... If you look at what people share on Instagram, that's shifting more and more to video over time... even when we stop chaning anything."
As a result, expect the social media giant to "lean into" being more like TikTok, even though its boss is at pains to clarify that this won't mean the disappearance of photos.
Instagram trialing more changes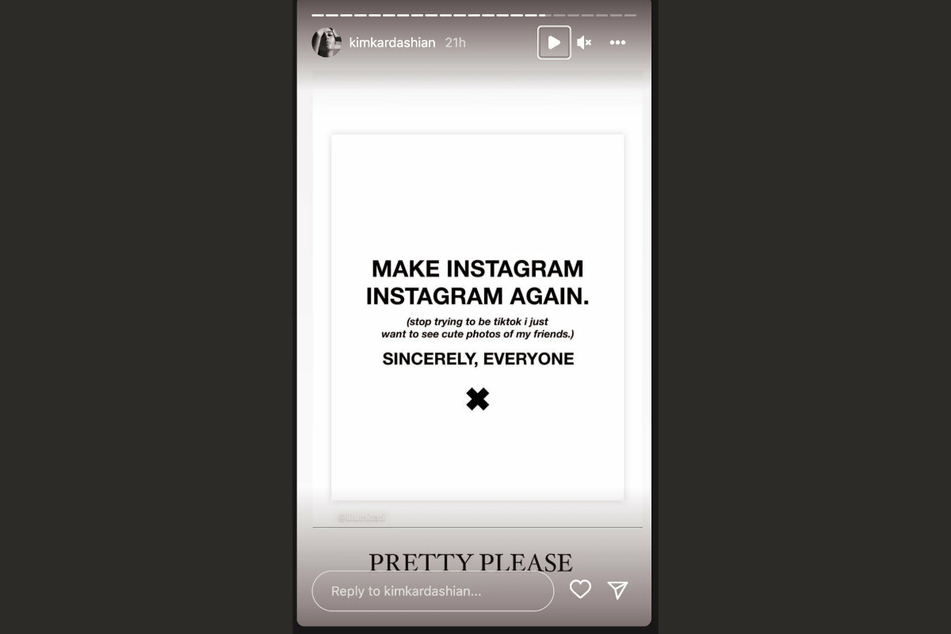 Mosseri also announced two other tweaks in his video.
The first is a trial of a full-screen feed, which for now is just a test being rolled out to a small percentage of users. "The idea," according to the 39-year-old, "is that a more full-screen experience not only for videos but for photos might be a more fun and engaging experience."
Then there's the introduction of recommendations, which depending on your experiences with Twitter, could be making your heart drop right now. Recommended posts from accounts you don't follow will start popping up on your feed, apparently to "help you discover new and interesting things on Instagram."
For those already mourning the loss of their carefully curated feeds, there's also some good news. Users will be able to snooze recommendations for up to a month and will also have the option of switching to a more traditional "following" feed.
Whichever way all these changes pan out, the Kardashians quest to "make Instagram Instagram again" has failed.
Cover photo: Collage: Scrennshot/Instagram/Adam Mosseri & Kim Kardashian