Instagram model brings summer back with hot bikini photos
Mermaid Beach, Australia - Wow, how hot is that?! The Australian model Abby Dowse melts her Instagram fans' hearts once again.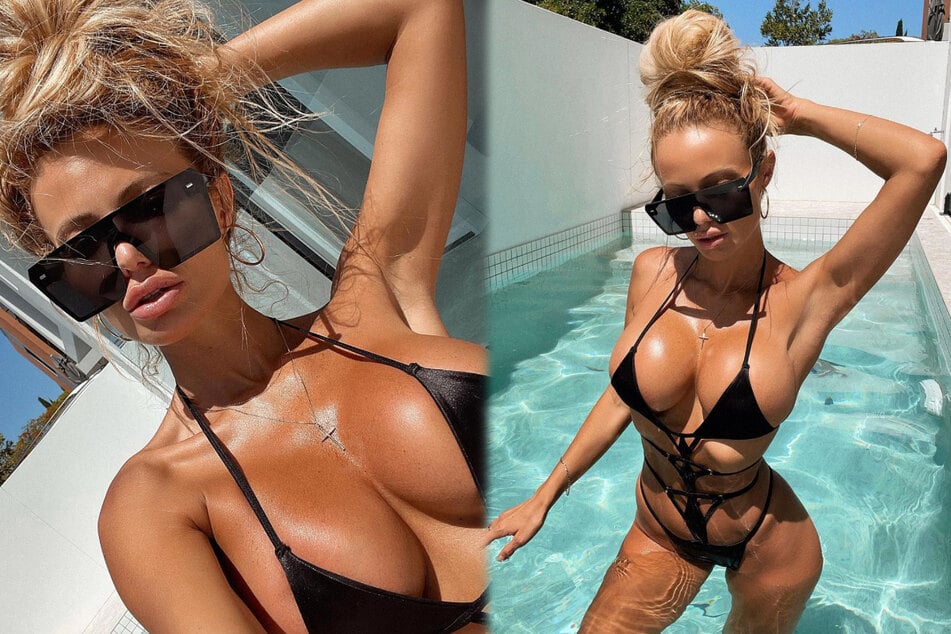 While it is getting colder and colder in the Northern Hemisphere, it is getting hotter Down Under! This is partly due to the fact that summer is about to start, but it's also because of Abby!
The 31-year-old model has once again posted a bunch of sexy snapshots of herself in super-tight swimwear on Instagram.
Along with her posts she wrote things like "Summer Lovin" or "Was a hot one" – although it's not clear if she is referring to the weather or to herself. She describes her perfectly tanned skin as "Golden and sweet like Honey."
In her pictures, the beautiful blonde lounges around in tiny, risqué bathing suits in and around the pool. Her 2.5 million Instagram followers love her for it.
Here's a small selection of Abby's latest posts that are sure to warm things up regardless of the temperature outside.
Abby Dowse's fans think she's "as hot as the summer sun"
The Australian model's followers fill her comment sections with hearts, and also with lots of fire emojis, because they think Abby is really hot.
And when followers use their words to express their delight, they praise the model with words like "gorgeous" and "hot." Others even compare her beauty to the sun: "Wow your as hot as the summer sun Abby."

The reason why the 31-year-old model can tan and take pictures in the warm sun right now is because she lives in Mermaid Beach, on the west coast of Australia.
Unlike here in the chilly Northern Hemisphere, summer in Australia is from December to February. That means fans can probably expect more bikini photos from Abby soon!

Cover photo: instagram.com/abbydowse