Punches thrown on a plane after one man refuses to wear a mask
Mesa, Arizona - A fight erupted between two passengers on an Allegiant Air flight to Utah when one of them refused to wear a mask.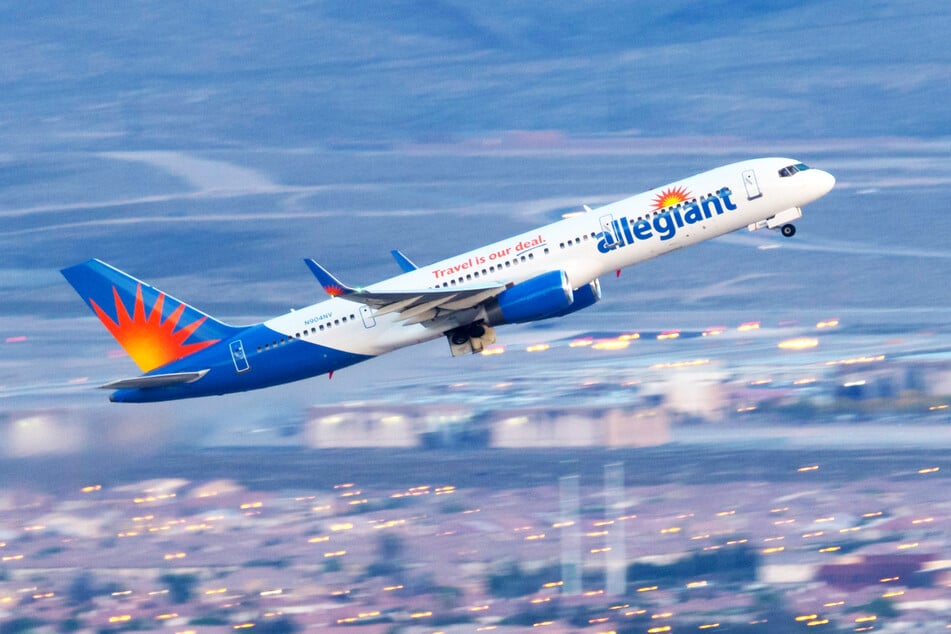 The flight was about to take off from Mesa, Arizona, heading to Provo, Utah, on Saturday, Fox News reported. Passenger Rylie Lansford, who was also on the plane, shared the story on Instagram. 
The incident started when one man, who was wearing a face shield, refused to wear a mask even after a flight attendant asked him to put on a mouth and nose cover. 
He became "condescending" and "rude," Lansford recalled.
A video captured the fight scene on board
That's when the person sitting next to Lansford, whom she called Passenger B in her Instagram video, started yelling at the man refusing to wear the mask, whom she dubbed Passenger A.
Passenger B, who was allegedly drunk, argued with the man and also insulted other passengers, saying he needed to visit his mother in a hospice.
The hostility between the two reached a climax when Passenger A got up from his seat and, according to Lansford, took a swing at Passenger B. The latter reached over his seat and fought back. A video captured the scene, in which two people and a crew member are seen trying to settle the dispute, while Passenger B is pulling on Passenger A's hair.
The mask refuser was kicked off the plane
Allegiant Air confirmed the incident in a statement to Fox News.
"Face coverings must be made of a solid material, fully cover the mouth and nose, fit snugly against the face, and be secured under the chin. Prohibited coverings include those with exhalation valves, holes (such as lace or mesh), neck gaiters, and bandanas. Face shields may be worn in addition to a face covering, but not as an alternative."
While the man who refused to wear a mask ended up being kicked off the flight, his opponent in the fight was allowed  to stay on. He apparently calmed down after the other man was ejected. 
Cover photo: Montage: 123RF/Ryan Fletcher, Screenshot/Instagram/bakedbyrylie