Model says she was banned from Tinder for being too hot
Florida, USA - Instagram model Luna Benna thinks that she is too hot for her own good. She is convinced that her stunning looks are behind the death threats and Tinder account suspensions she has been dealing with.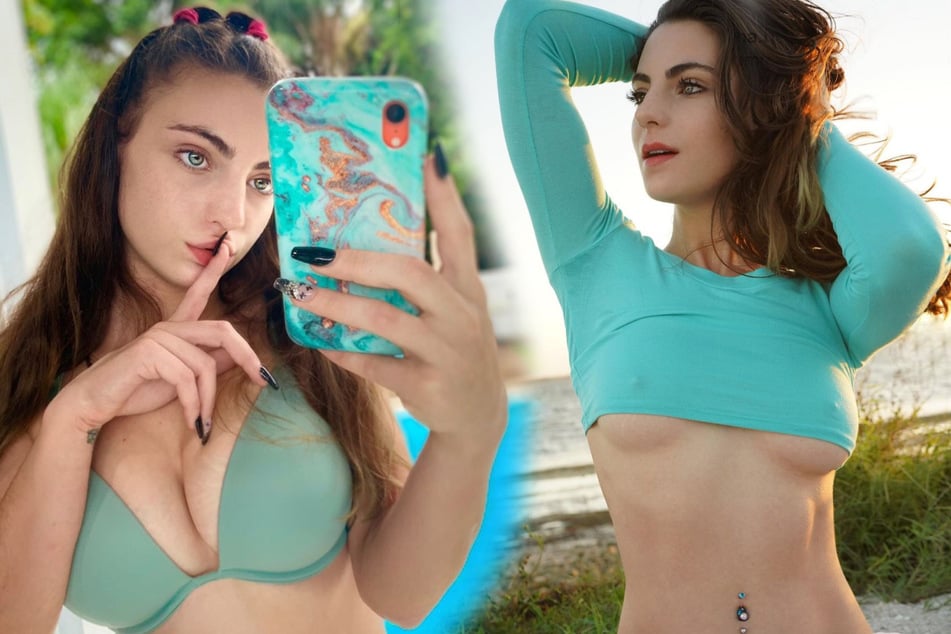 The 27-year-old's experience proves that having good looks is both a blessing and a curse.
Luna Benna claims that the dating app Tinder banned her real profile on several occasions. This is apparently because people have repeatedly stolen her online identity and used it to catfish unsuspecting users looking for love.
Luna is an adult model that uses  Instagram and OnlyFans to share sexy pictures for cash.
According to a report in The Sun, these fake accounts are bad news for both Tinder users and the models whose snapshots are used as bait, as the pics are used without their permission. To make matters worse, some of these accounts are created for the express purpose of swindling people out of money. Luna said, "People were stealing my photos and making money using my images. Catfishing, basically."
Luna has had more than just fake Tinder profiles to worry about – she has also had problems on Facebook: "There's even a fake Facebook of me somewhere that someone made, it currently has thousands of followers!" 
These fake profiles have also hurt the models dating life because when she tried to make her own personal account, she got blocked or flagged as fake. "Because there's so many fake profiles out there, whenever I start a legit account I get reported and Tinder has me taken down!"
Luna Benna got threats for being too hot
Before all the catfishing, the model used to get a lot of attention on Tinder. She said that back in 2017, lots of her matches tried to woo her by offering up gifts, expensive trips, and some even marriage proposals! Others offered her money just so she would meet up with them. 
Luna said that she never accepted any of the wild Tinder propositions. But she also faced attacks and insults from users who thought her profile was fake. Luna also claimed that she gets hate just for looking good. She told The Sun: "From time to time, people would threaten me, on Tinder, me for being too good-looking."
These days she may no longer have a Tinder account, but Luna does have a huge following on Instagram, where over 1.2 million subscribers eagerly await her latest posts.
Cover photo: instagram.com/luna.benna