Mother of five and real-life Barbie doll wants to become a virgin again
Cincinnati, Ohio - Adult model Nannette Hammond is planning to undergo a special vagina surgery to continue her "transition from human to a plastic Barbie".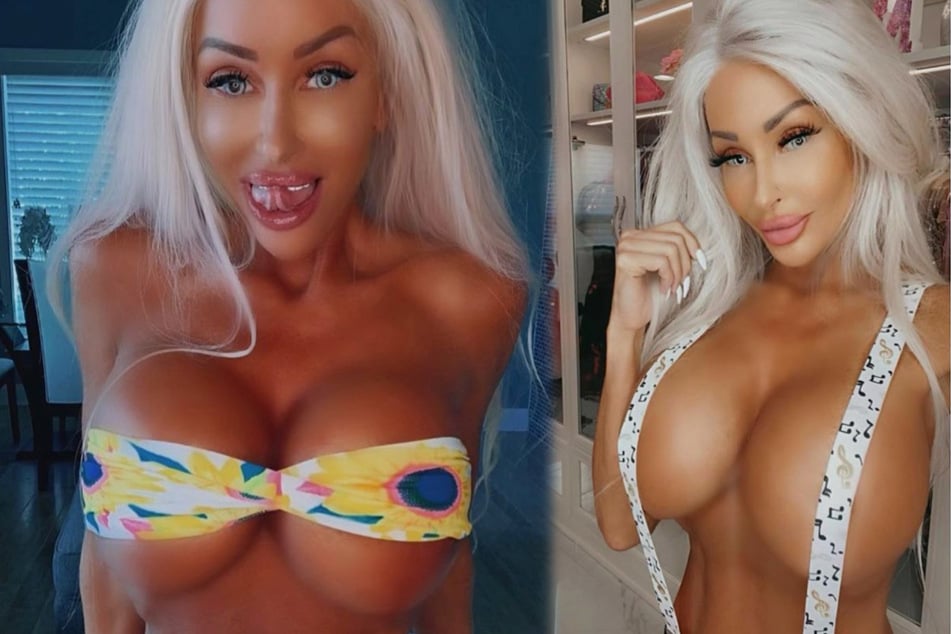 Originally from Kentucky, Nannette has splurged over $450,000 on plastic surgeries and the results are certainly there for all to see.
The 45-year-old Playboy bunny is determined to look like a Barbie doll. She has had her breasts and lips enlarged several times and a fair amount of Botox injected into her face.
After giving birth to five kids, she now wants to have her privates rejuvenated and has an appointment for a labioplasty with a New York surgeon scheduled in her calendar. The end game? She wants to be a virgin again.
Labioplasty involves a shortening and reshaping of the labia and can easily cost up to $3.500. Even though this has nothing to do with virginity – that would at best require a reconstruction of the hymen – Nannette is determined to undergo this specialized procedure this winter.
This would complete her transformation into a real doll, Nannette told the Daily Star. "The fountain of youth begins with a youthful vagina!", she claimed, "What woman wouldn't want a Ms. Barbie Designer Vagina?"
Plastic surgeries seem to have become a hobby for the mom. A quick scroll through her Instagram posts offers a full chronology of the many changes she has pursued over the years.
Vagina surgery will likely not be the last procedure for Nannette Hammond
The vaginal rejuvenation surgery itself won't be too painful and she'll be able to go home the same day but the healing process can take weeks. But Nannette is ready for every upcoming challenge: "My other post surgery recoveries have prepared me for this procedure. My tolerance for pain is high. I don't mind the pain."
Of course, this surgery will not be anywhere near her final one. She yearns to "age gracefully". When the time comes for a facelift, she "won't hesitate to get one".

It's all in the service of maintaining her dream look: "I'm going to keep looking like a Barbie right until I'm 70, or probably longer!"
Cover photo: instagram.com/nannettehammond