Nicole Scherzinger: "Who knew my whole world would change a year ago"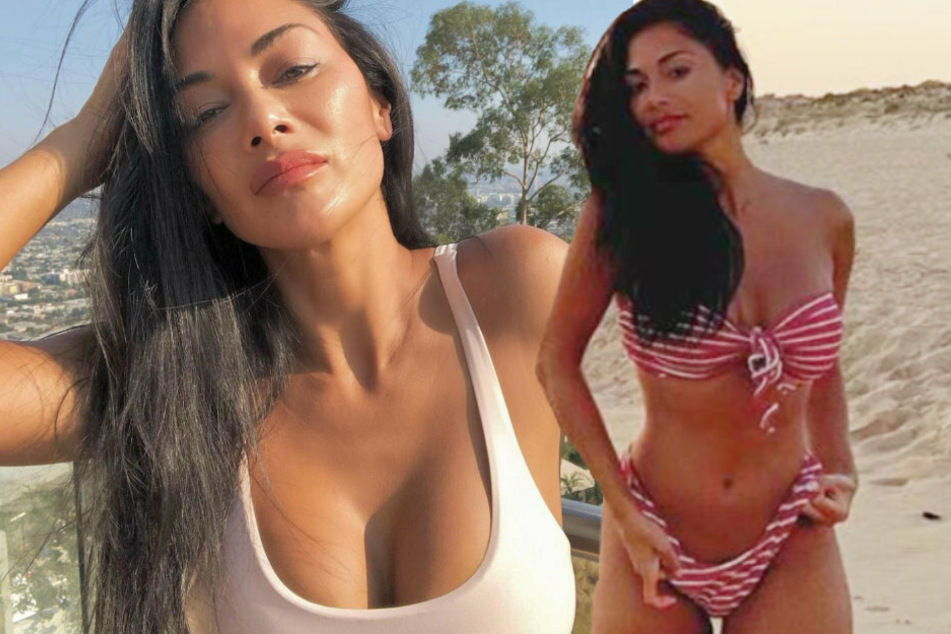 The 42-year-old star usually keeps her personal life relatively private. That's probably a result of her seven-year relationship with Formula 1 star Lewis Hamilton (35). The two were constantly the tabloids until they separated in 2014.

After that, Scherzinger dated the Bulgarian tennis player Grigor Dimitrov (24). But there were hardly any pictures of the couple, as Dimitrov reportedly doesn't like having his picture taken. The pair separated in 2019.
Her new lover, Thom Evans (34), obviously has no problems with being photographed next to his girlfriend.
Scherzinger met Evans at The X Factor: Celebrity in 2019 and the former rugby player wowed her with his singing and dancing on the show.
The two have been together for a year now, which gave Scherzinger the perfect opportunity to gush about her sweetheart. She posted a stunning snapshot of them on her Instagram page.
Scherzinger stands next to Evans in a bright cream dress and both smile into the camera. They are backed by a dreamlike landscape: a pool, the sea, and a beautiful sunset. The post has over 247,000 likes.
The musician wrote, "Happy Anniversary my love. Who knew my whole world would change a year ago. You are my answered prayer. I love you so very much." It looks and sounds like someone really is on cloud nine.
Nicole Scherzinger gushes about her love on Instagram
Nicole Scherzinger works out with her ex-rugby player boyfriend
It's not just Scherzinger's love life that's going well, it's also her career. She is currently on the jury of The Masked Singer and this year, the Pussycat Dolls released their first single in over a decade.
The song is called React and it came out February 2020. She was scheduled to go on tour with the group in May 2020 but due to the coronavirus this was postponed to May 2021.
Cover photo: Instagram/Bildmontage/nicolescherzinger