Pope Francis likes photo of adult model on Instagram
Rome, Italy - Is Pope Francis into the schoolgirl look? The official Instagram account of the head of the Catholic Church liked an adult model's steamy photo.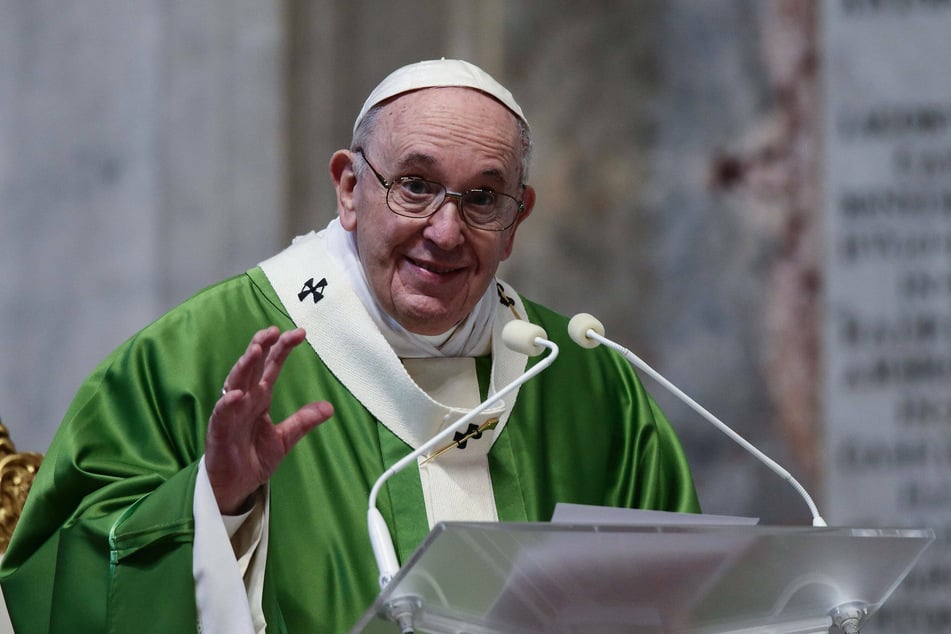 "My mum may hate my a** pics but the Pope be double-tapping," Natalia Garibotto jokingly responded to a reporter from Barstool Sports who broke the news to her.
The photo that got the Vatican's seal of approval shows her seen standing at a locker in a racy schoolgirl outfit featuring a plaid mini skirt that doesn't cover much of her bottom. The Brazilian model with over 2 million subscribers took it all with good humor.
"At least I'm going to heaven," was the blonde's response to the papal "like".
Along with the pontiff's attention, she landed more than 140,000 likes for her sexy school girl photo.
More revealing snapshots of Natalia Garibotto
Since it's probably safe to assume that Pope Francis doesn't scroll Instagram himself, someone in the Vatican's social media team will be waking up to a world of trouble.
Cover photo: Instagram Screenshot Nataagataa Remo Casilli/imago images/ZUMA Wire