The future of modelling? This Instagram star has millions of followers, but there's a catch
Los Angeles, California - Her name is Lil Miquela and she is from Los Angeles – at least that's what her bio says. And although no one has ever seen the young woman in real life, that doesn't seem to bother her 2.8 million subscribers.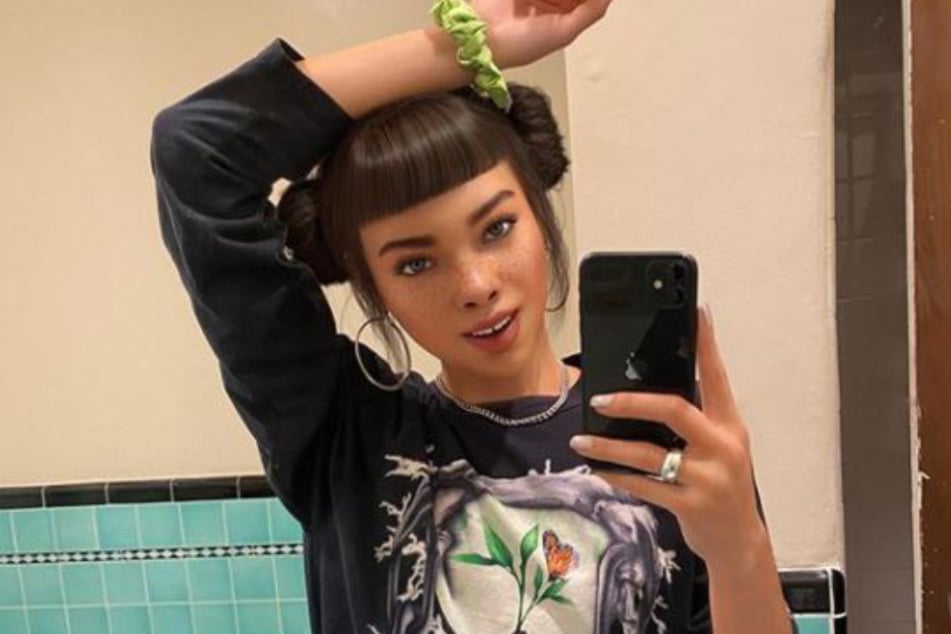 That's because them know by now that Lil Miquela never really existed. She is actually a virtual character created in 2016.

Since then, a lot has happened.
In the beginning, she looked so artificial that everyone could immediately recognize how unnatural Lil Miquela was. Nowadays though, she now looks like a real person who smooths out her social media photos by using beauty filters, like many others.
And it gets even crazier: the computer-generated person can also sing and stars in her own music videos!
The voice behind Lil Miquela's hits voice remains a secret, as does the body that serves as the basis for her computer-generated looks.

What is real, however, is the clothing the model advertises, which includes huge fashion brands such as Chanel, Nike, and Supreme.
And Lil Miquela is not alone in her digital world! On her Instagram account, she regularly posts pictures of her closest ("fake") friends.

Business with virtual models can be lucrative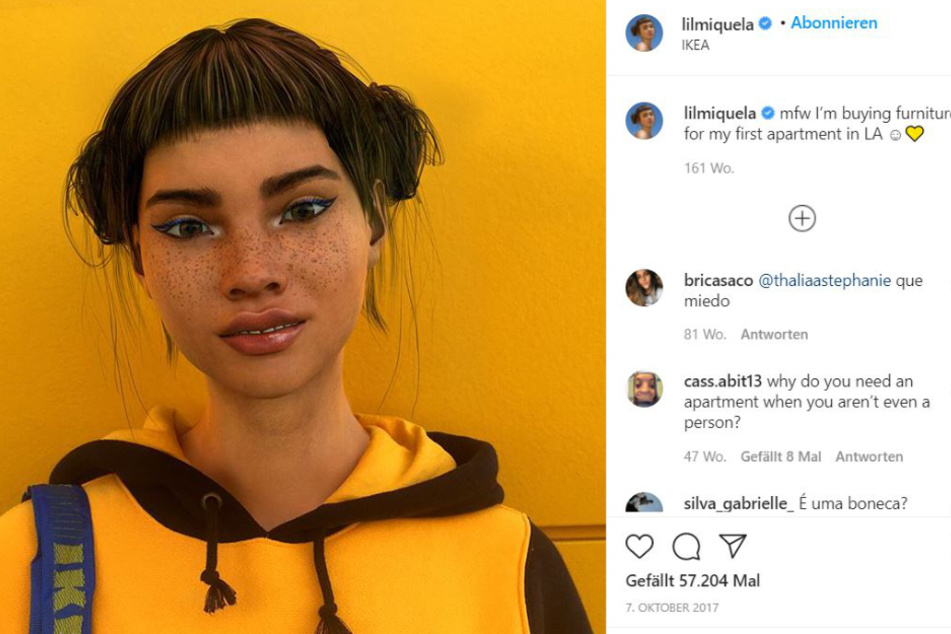 There are about 125 virtual influencers worldwide! This number has doubled in 2020 alone. Another 1,000 are expected to appear within the next three years, The Times recently reported.

Doing business with people who do not actually exist can be quite lucrative. According to the Daily Star, Lil Miquela's developers will earn around $12 million this year alone.
James-Cameron Wilson, co-founder of the world's first all-digital modeling agency, The Diigitals, said: "It's very contrived, very constructed — which is perfect for social media ... An image that is completely fake and curated specifically to be visually appealing and to make an impact is going to garner a lot of interest."
It is exciting to see what can be achieved with technology – even when it comes to Instagram selfies.
Cover photo: Instagram/Screenshots/lilmiquela