Evan Rachel Wood and four other women accuse Marilyn Manson of horrific abuse
Los Angeles, California - Evan Rachel Wood has spoken about an abusive ex in the past – now, she has named him. And she's not the only one to accuse rock singer Marilyn Manson of serious crimes.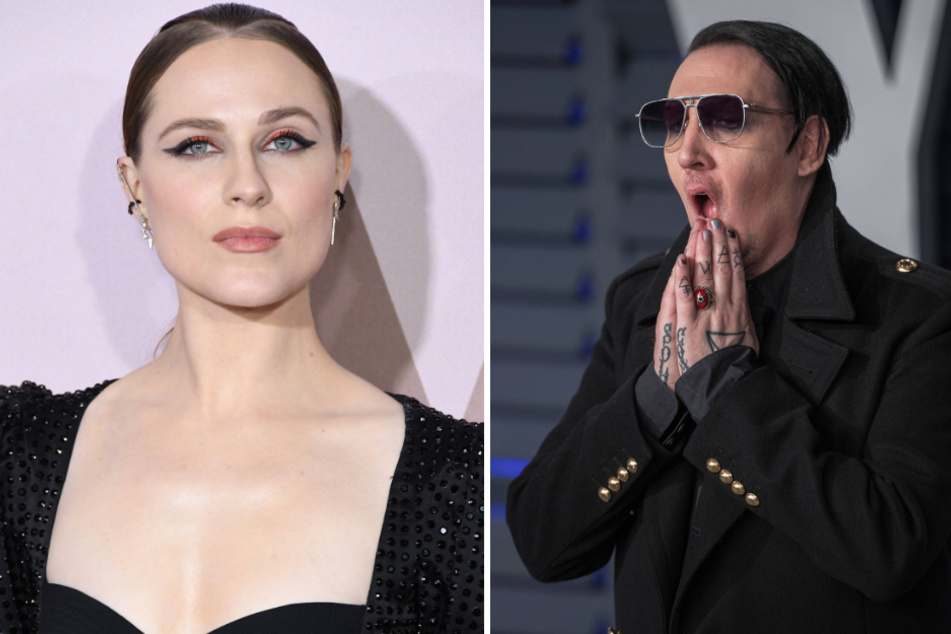 On Monday morning, the Westworld actor shed light on her abuse claims from 2018 and 2019, naming the abuser as Brian Warner, better known as Marilyn Manson, in a post on Instagram.

Wood and Warner dated from 2007 to 2010 and were engaged at one point, but later broke it off.
The pair began dating when Wood was 18 years old and Manson was 36.
In Wood's Instagram post, she revealed that she was a teenager when Warner's abuse began, saying that "he started grooming" her from the beginning of their relationship.

According to Vanity Fair, charges were filed against Warner in 2018 for sex crimes, but the Los Angeles District Attorney chose not to pursue the claims, citing a lack of evidence to do so.
In light of Woods revelations, several other women came forward with their own horrific stories about the 52-year-old musician. Four other women said they were abused by Warner in more ways than one.

More women come forward with allegations of abuse
The allegations include physical, sexual, emotional, and psychological abuse. One of the four women that spoke out, Sarah McNeilly, said she was aware that he was abusing other women at the same time she was being groomed by him.

In an Instagram post, McNeilly said, "As he was wooing me I would come to find out he was torturing others. Before long I was the one being tortured."
Another victim who bravely shared her story of abuse, Gabriella (surname unknown) shared on her Instagram that Warner would tie her up, take photos of her while doing so, and even cut her hand open with a broken wine glass to make a "blood pact" with him.

Brian Warner's representatives', and Warner himself, have remained silent in the wake of the numerous allegations about him, though he previously denied any abuse allegations in 2018.
Cover photo: Collage: IMAGO / MediaPunch & IMAGO / ZUMA Wire