Black Creeks' fight for citizenship rights continues as hearing ends without decision
Okmulgee, Oklahoma - Black Creeks' groundbreaking case seeking restoration of their full citizenship rights in the Muscogee Creek Nation concluded without a decision on Thursday.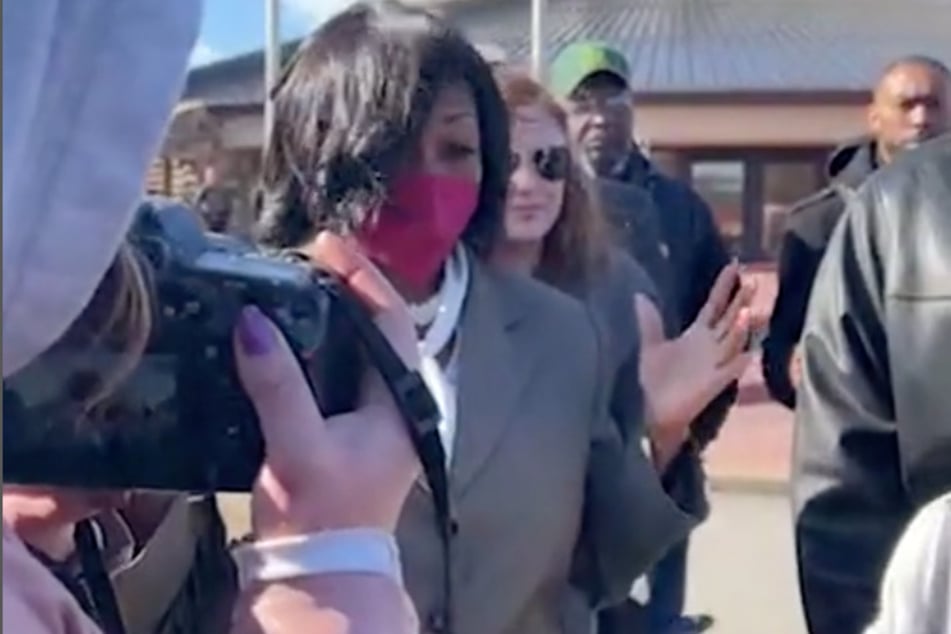 Black Creeks made the trip to the Muscogee Creek Nation District Courthouse in Okmulgee, Oklahoma, on Thursday morning in their fight for justice and recognition of their identity as members of the Creek Nation.
The plaintiffs and lead attorney in the lawsuit trace their roots to the Muscogee Creek Freedmen, people of African descent who were either enslaved by members of the Muscogee Creek Nation, lived among the Creeks as free Blacks, or were listed on the Dawes Rolls as interracial Creeks.
The Creek Treaty of 1866 guaranteed that the Freedmen and their descendants "shall have and enjoy all the rights of native citizens." However, those citizenship rights – and all the accompanying benefits – were suddenly stripped from Black people in 1979.
"Can you imagine being a part of the United States of America, and you wake up one morning and they say, 'You're citizenship has been revoked'? That is essentially what has happened to the Creek Freedmen," Rhonda Grayson, chairwoman of the Muscogee Creek Indian Freedmen Band and one of the plaintiffs in the case, explained in a news conference on Thursday.
Black Creeks argued during the hearing that the Creek Nation had violated its own law by ignoring the 1866 treaty. As the legal team presented its case in court, Lighthorse police forced many of the Black Creeks and their supporters – some of whom traveled from out of state – to wait outside the building in the cold, Justice For Greenwood shared on Twitter.
After hearing arguments from both sides, Judge Denette Mouser said she would not reach a decision on Thursday. She did note that she would announce her verdict before a scheduled trial on April 3, 2023.
"We were hoping for a decision today. We didn't get it, but [Judge Mouser] said she's going to give us the decision before our trial date," attorney Damario Solomon-Simmons said after the hearing.
"We're going to prepare for trial if she doesn't give us a decision, but we believe that we will get citizenship. And if it doesn't work here, we're going to go to the federal courts."
Black Creeks demand their rightful place in the Creek Nation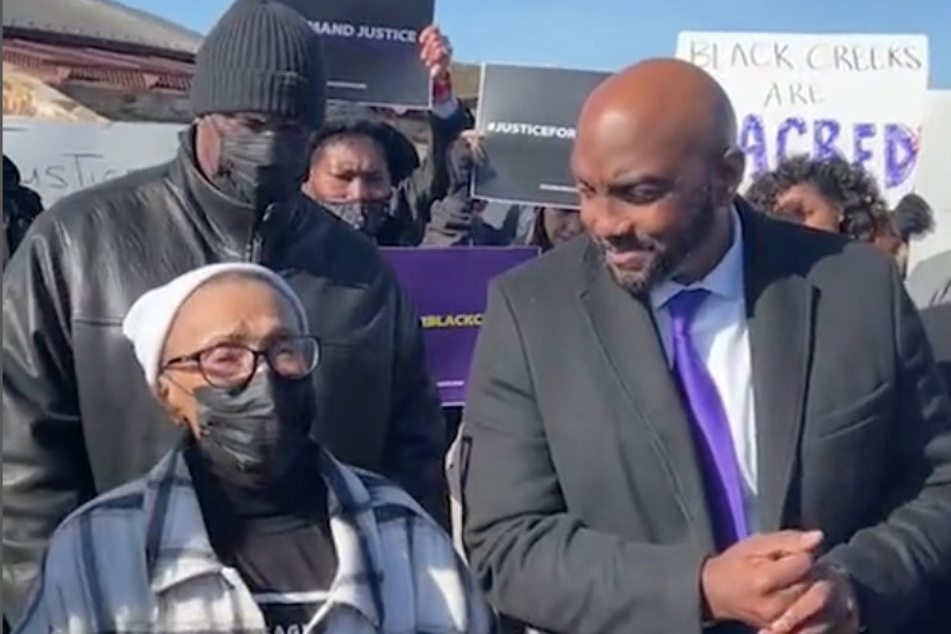 Amid the legal battle for citizenship, the descendants of the Muscogee Freedmen maintain that they have never ceased to be Creek people.
Eloise Smith, a 91-year-old Black Creek woman who traveled from Las Vegas, Nevada, to attend the hearing, said, "I'm looking forward to getting my citizenship returned. My grandfather spoke of it from the time I was a little girl until he died. He was still seeking his citizenship, and I'm here in his place."
Despite not getting the immediate result they wanted, the plaintiffs and legal counsel expressed hope that justice delayed will not be justice denied.
"We do believe that Judge Mouser is a fair and honorable judge. We believe that she is going to follow the law and make a just decision and affirm the citizenship rights of the Creek Freedmen. Hundreds of thousands of Creek Freedmen will be able to take their rightful place back into the nation of our ancestors' birth, back into the nation of our birth," Grayson said.
"I am a proud Black Creek woman, and we are all here to stand in solidarity. We demand justice because we are entitled to our citizenship," she added.
"It was very clear to us that the [Creek] Nation did not want us to talk about the truth, to talk about what has happened to us, to talk about our history," Solomon-Simmons agreed. "We know our history. We know what happened. We know who we are. We know what we deserve. We felt like we had a great case, and we feel like we're going to be victorious."
Cover photo: Screenshot/Instagram/JusticeForGreenwood