Back to school: How to decorate your locker in style
Back to school time is here, and there's nothing that makes us feel more ready than a stylish and mind-blowing locker design. Here are some tips on how to up your game.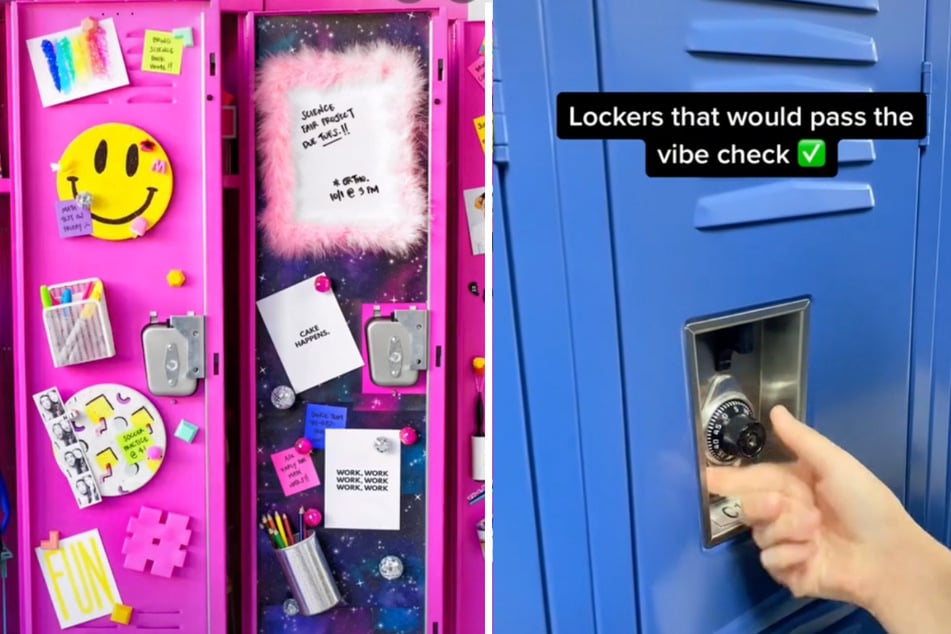 The hottest back to school lewks aren't just for your outfits, but your accessories, too.
As the summer heatwaves start dying down and school revs up again, getting your locker decor together is the perfect way to get back in the school groove.
While there really is no right or wrong way to customize your locker, there are definitely ways to make it your own and create a space you're actually excited about opening.
TikTok and Instagram are filled with videos on how to make your locker cute and creative at the same time.
Bridgette Noelle, a cheer coach and teacher, regularly highlights "lockers that pass the vibe check" on her TikTok account. While some are overflowing with clutter, others are showing off serious style.
We've pulled together the best tricks to help you decorate a locker that's totally drool-worthy.
Locker decor tip: Add storage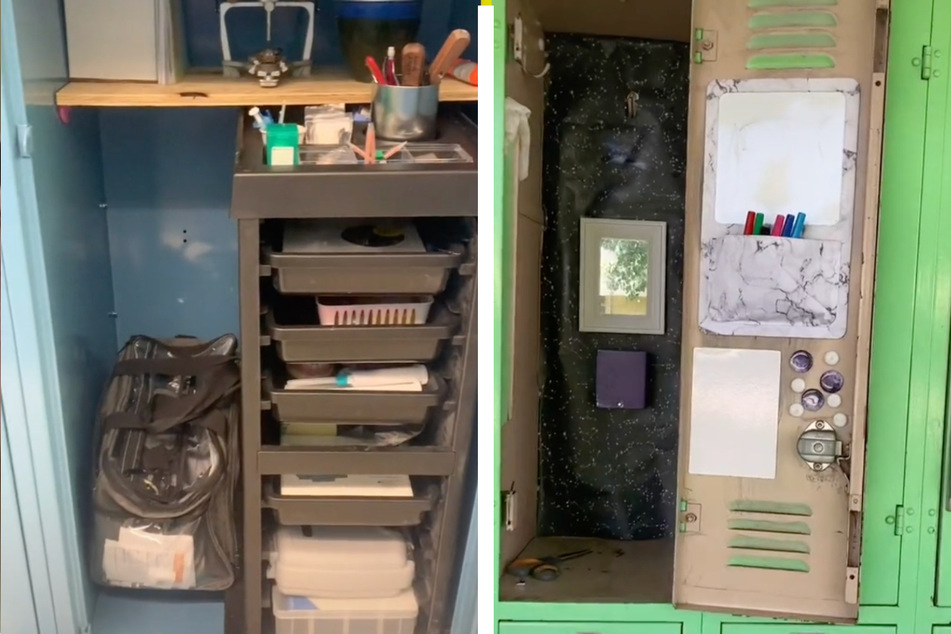 A locker's main function is to store things you need, of course. But you can put the fun in functionality with a few simple add-ons.
Plastic storage bins can work wonders for organizing small must-haves. Try colorful bins for an extra design pop or clear bins for a more practical grab-and-go set up. Drawers that pull out are also great space savers.
Small risers and added shelving can also give your locker dimension and become a reliable landing pad for smaller books and electronics. Rotating circular containers are great for making pens and tiny supplies easy to reach.
Creating levels will not only help you fit everything into a narrow space, but keep you feeling prepared for class, too.
Locker decor tip: Make it homey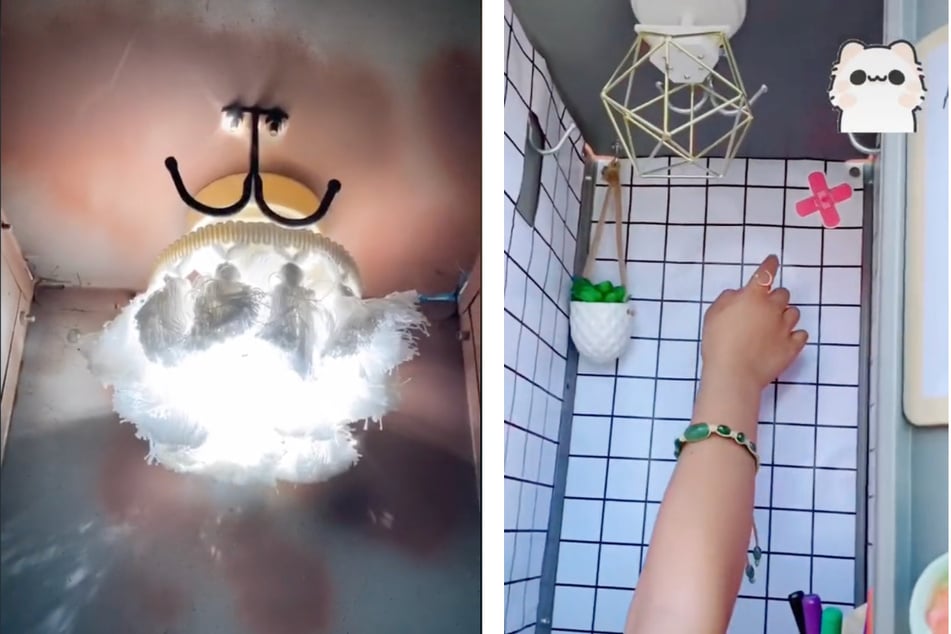 A good rule of thumb for decking out your locker is to treat it like you're decorating your room at home.
Try adding some stick-and-peel or magnetic wallpaper, put in some battery-powered mini string lights, and add a fake succulent plant or two.
There are even mini chandeliers, disco balls, and hanging lamps that can become an awesome focal point.
A piece of material acting as a rug on the bottom of your locker can make things super cozy and add a DIY touch. Some stores even sell their own pre-cut versions of locker rugs.
A mini-sized letterboard or letterbox is also a cute way to add a personal message and will let you change things up, so your space never feels boring.
Locker decor tip: Magnets are your best friend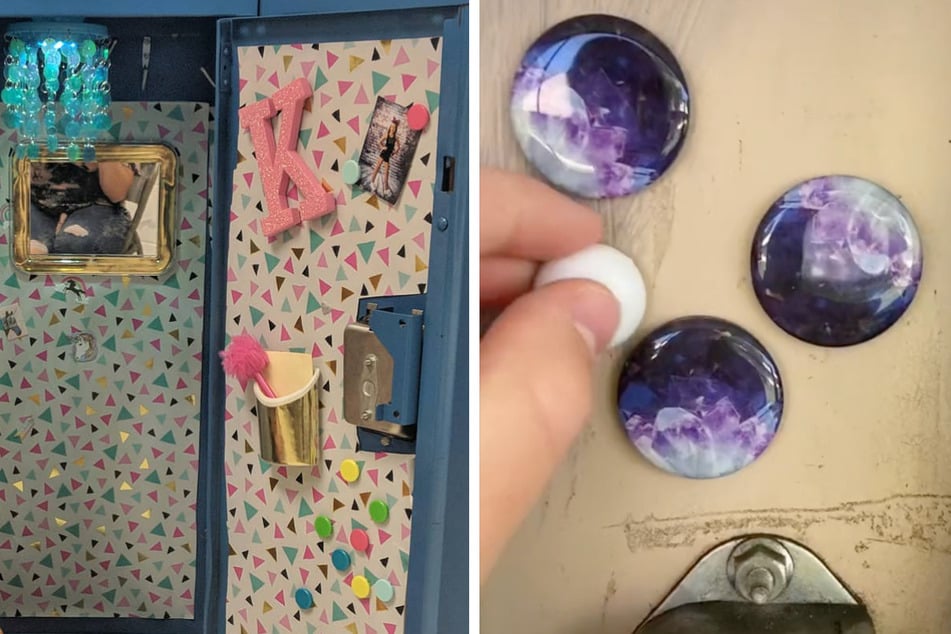 Skip the tape: Magnets are the BFF of locker decor, and can be used for hanging just about anything inside those hunks of metal.
Use them to not only hang photos of friends and important papers, but as holders to help you organize, too.
Try a magnetic pen organizer to stick your swag in one spot. And a small magnetic mirror will help you get in a quick lewk check between periods.
A magnetic dry-erase board, complete with magnetic dry-erase markets, can be super helpful for reminders – or for friends to leave you notes and drawings.
Magnetic clips add levels to your locker and help you hang your most important objects on your locker door. Just make sure they're secure, so nothing falls out when you're late for class.
Try out these cute decor tips, and you'll definitely have a luscious locker to kick off the school year right.
Cover photo: Collage: Screenshot/TikTok/ms.coachb