Too hot to handle? Barber's TikTok waxing trend sparks controversy as experts issue warning
Gemert, Netherlands - People are fascinated with a hot-waxing trend put on the map by a barbershop in the Netherlands, but doctors aren't feeling too cool about it.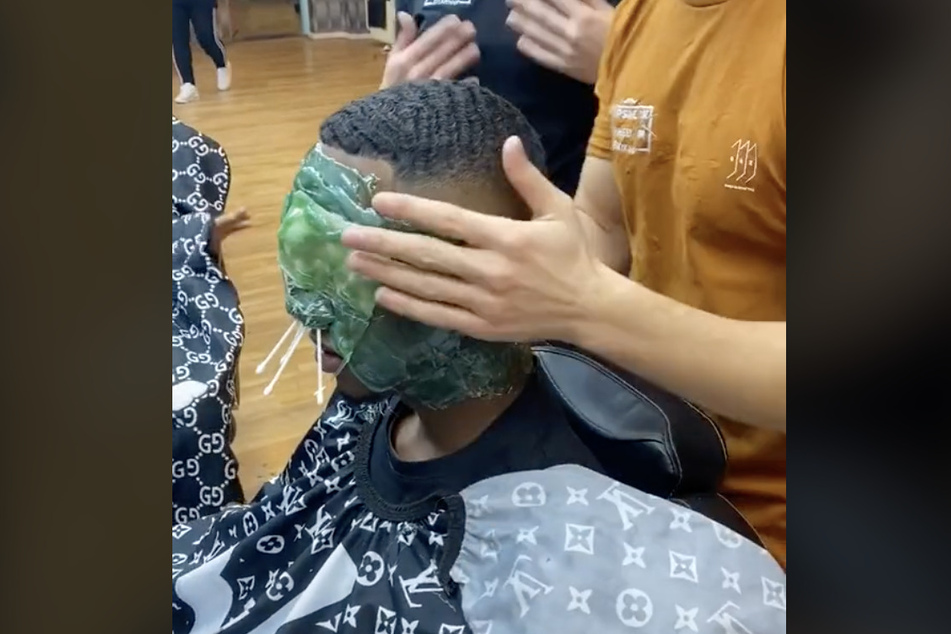 Kapsalon Freedom, a barbershop in the Netherlands, has garnered a worldwide audience on TikTok for their full-facial hot-waxing service.

It's fascinating to watch, but doctors are sounding off against its potential benefits and warning people to not only avoid doing it at home, but maybe altogether, too.
Kapsalon Freedom's hot-waxing goes to show that waxing isn't just for women, and it's definitely not for the faint of heart.

The service starts with barber Renaz Ismael lathering a generous amount of melted wax onto the clients face, covering their eyes, ears, and nose with wax, with Q-tips sticking out of the bottom of their nose.
Setting the mold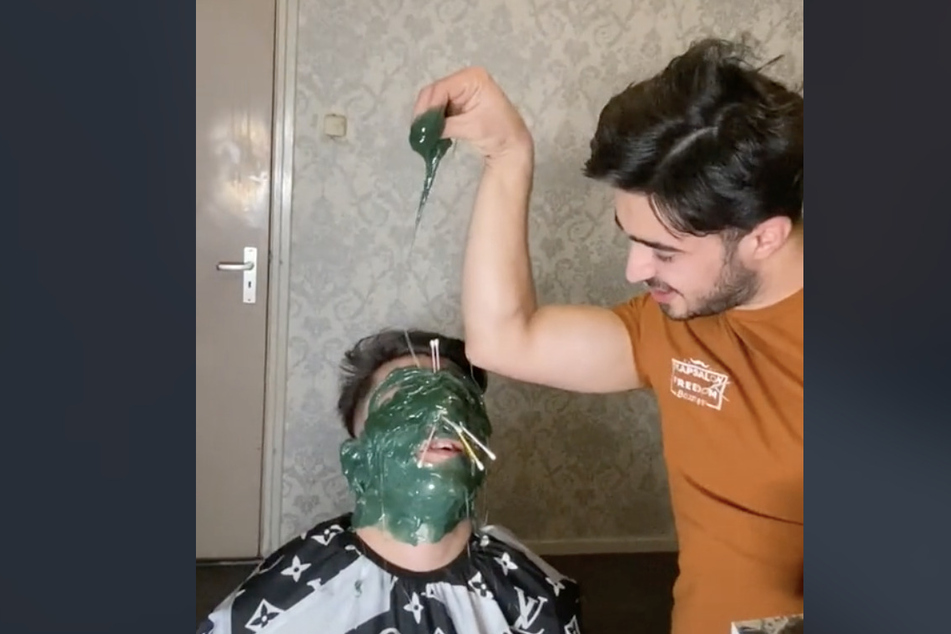 Once the wax is set, it's time to rip what looks like a poorly done monster face molding off. Things get especially stomach-turning when those waxed-in Q-tips have to come out to remove pesky nose hairs.

While full-facial hot-waxing is done to achieve soft skin and remove nose and ear hair, dermatologists and doctors aren't convinced, and they absolutely don't recommend that you do it at home.

Dr. Emma Wedgewort, a consultant Dermatologist, told Yahoo News, "it is clearly not a good idea to cover the whole face with wax."

Beautician Alex Echeverri warned that this method could also cause suffocation, telling BBC, "There's no control element to smothering the face with wax, and it hardens, so it could harden in the airways and have to be surgically removed."
It might be tempting to go to your local beauty supply store and grab some max beads to melt and smother your face with to get soft skin to die for, think twice. Your life just might depend on it.

Cover photo: screenshot/tiktok/kapsalonfreedomboxmeer