"Cyborg woman" quits corporate job and spends $50K on body modifications
San Francisco, California - One day, Linda decided she was done being an office drone and left her job to pursue her dream of becoming a cyborg-themed tattoo model.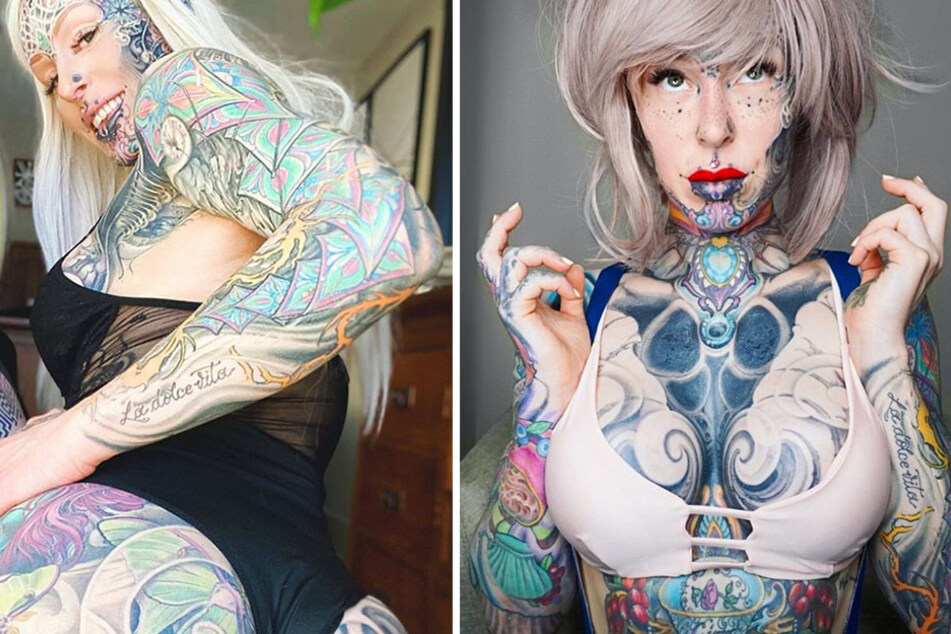 After spending years in the corporate world working for a tech company in San Francisco, the women who now goes by the name of Cigno decided to leave the life she knew to find true happiness in tattoo modeling and artistry.
Now, she says 60% of her body is covered in tattoos – breasts and butt included – and several subdermal implants in her forehead and chest.

Her end goal is to be fully adorned with ink from head to toe.
In an YouTube interview for the truly series Hooked on The Look, Cigno reflected back on her corporate days, saying "I looked completely different. I used to be very unhappy with myself and the way I looked when I was younger."
People constantly offer up unwanted opinions on her body modifications, and even question her mental health, but Cigno is unfazed by the noise.
Her parents aren't necessarily fond of Cigno having any tattoos to begin with, but she said they don't change who she is; they just make her a better version of herself.
Cigno is several weeks into her apprenticeship as a tattoo artist and recently got to try her hand at inking her roommate. "Getting to do pictures on people for a living" is her dream, and along with her burgeoning modeling career, Cigno is well on her way to achieving it all.
Cover photo: screenshot/instagram/cigno.sg