Exotic dancer defends decision to get her eyeballs tattooed
San Diego, California - A woman who risked potential blindness to have her eyes tattooed is defending her choices after getting a lot of unwanted attention.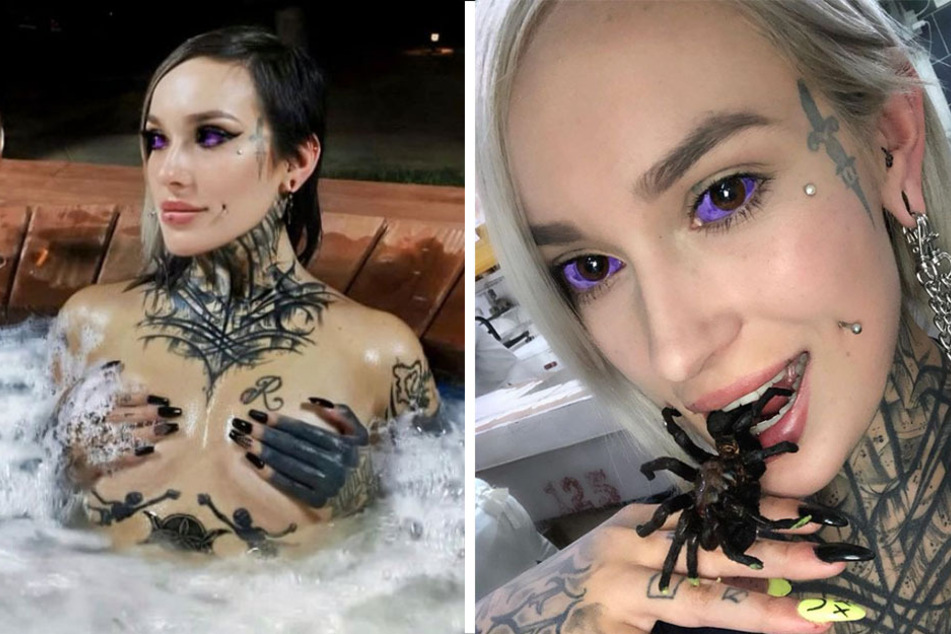 Devon O'Kelly, 25-year-old exotic dancer got her eyes tattooed purple by Los Angeles-based artist, Luna Cobra, the creator of the art that comes with the risk of total blindness.
Of the 23 tattoos she has, Devon's eye ink is her favorite and she often shows it off on her Instagram.
She spent five years as a teenager researching the procedure, getting acquainted with the risks involved, and coming to terms with them. Although the danger was high, she felt it would be worth it in the long run.
Devon admits she's gotten a lot of criticism for taking her chances. But petty words haven't deterred her complete and total adoration for tattoos, or her desire to get more.
The Daily Mail reported that she often gets grabbed by strangers who say they want to get a closer look at her tattoos, an action that would be unsettling to anyone.

Eye love at first sight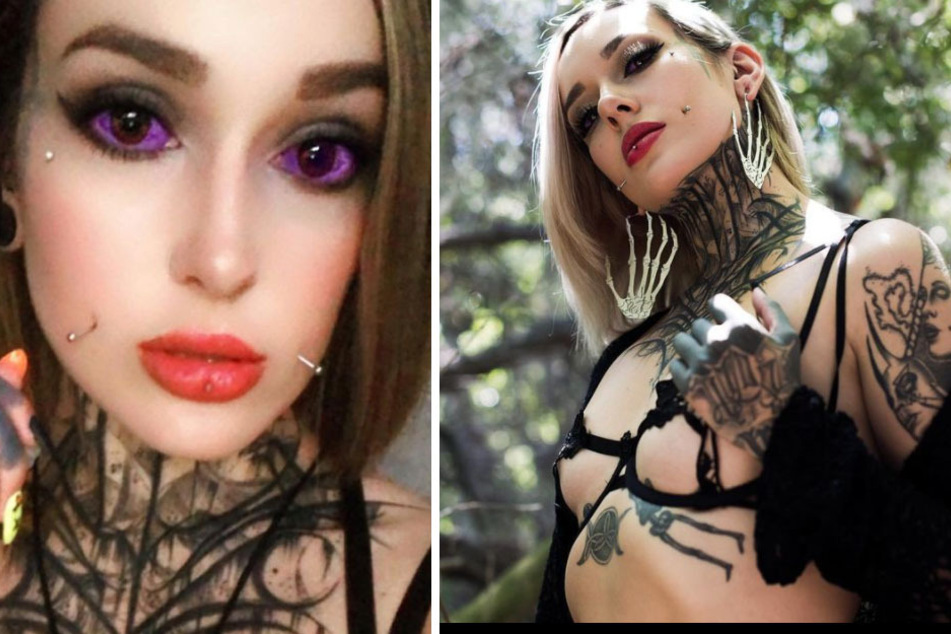 Her eye tattoos have also caused restaurants and bars to refuse serving her while patrons in nearly any public space often express their disgust for Devon's strange choice of ink right to her face.

Then there are religious folks who feel the need to express their beliefs. She shared that, "religious people are constantly trying to 'save me' and reminding me that they could send me to hell."

Devon estimated that she's spent 115 hours and $5,500 on her tattoos so far, and she's not stopping there. Her wishlist for body modifications and new ink include finishing her back tattoo, cutting her earlobes bigger, and splitting her tongue.
When it comes to her decisions to cover her body with tattoos, O'Kelly said "it's something she's been quite obsessed with since she was 13. I always knew my body needed some 'decoration' too."
The dismay of strangers won't stop O'Kelly from growing her collection of tattoos and body modifications. She's not doing it for the approval of others. She's doing it to become her truest self.
Cover photo: screenshot/instagram/devilsybil