Festival fashion 2023: Three dazzling style trends this festival season
Festival season is officially here, and 2023 has welcomed many new fashion trends to spice up your on-trend festival 'fits in style.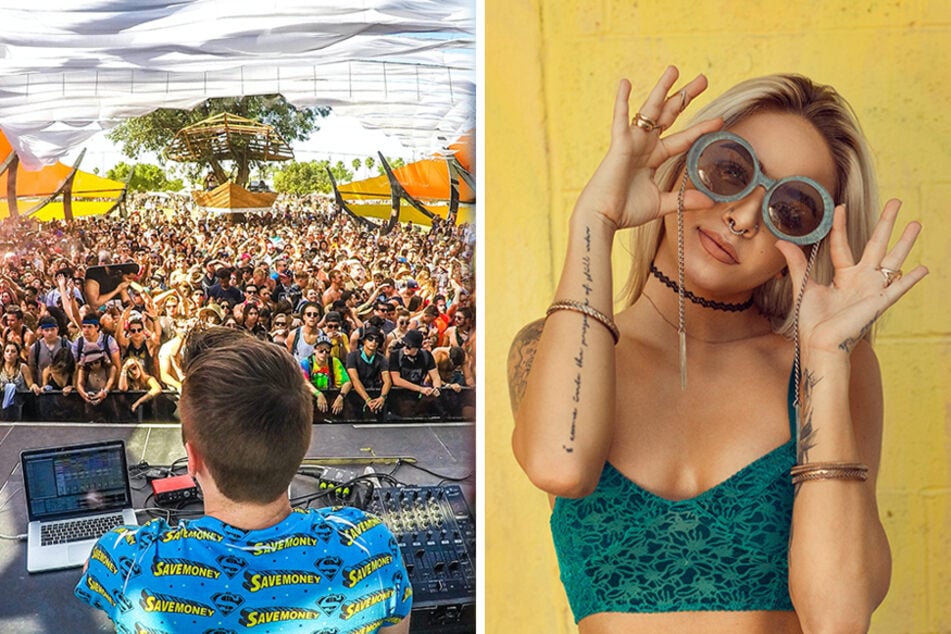 There's nothing quite like music festival season. Whether you're into EDM and dubstep, R&B, pop, hip-hop, country, alternative rock, or any genre in between, there's likely a festival for that.
Half the joy of attending festivals is putting together killer outfits to set the tone on a daily basis, and 2023 has a slew of trends worth hopping on for your festival look.
From rodeo disco-inspired attire and blinged-out pieces to pants with pockets galore, here are three trends worth exploring for the 2023 festival season.
Rodeo disco: Cowboy boots and hats
There's nothing like twirling in the crowd of your favorite artists' sets at a festival in a themed outfit, and what better theme to adhere to than that of rodeo disco?

Pair some neon disco-inspired pieces with dazzling rhinestone, white, or metallic cowboy boots with a cowboy hat to match, and you'll be sure to impress in any crowd.
After all, it's your time to shine!
Dazzling mesh pieces
Whether it's a diamond-encrusted mesh top or a dazzling dress with a high slit that shows off an eye-catching bodysuit, there are many ways to style dazzling mesh pieces in 2023.
Simply find a statement piece that works for you, add some layers, funky jewelry, and killer kicks, and you'll be the stand-out star you've always aspired to be!
What's not to love?
Cargos with pockets galore
There may have been a time when the idea of rocking cargo pants was considered anything but fashion-forward, but those days are long gone. That is, at least for the 2023 festival season!
Whether you pair your personally preferred cargo pants style with a tube top, a knit, short-sleeved button-up, or an oversized tee is up to you.
Dress it up with some booties or strappy sandals, or dress it down with a pair of Jordans or Nike AF1s.
The key thing to remember when it comes to 2023 festival fashion is to have fun while expressing yourself!
Cover photo: Collage: Unsplash/@tikh & @tikh