TikTok fashion trends to try out this spring
As the weather gets warmer and spring approaches, it's time to ditch the sweatpants and hop on TikTok to see what new fashion styles are trending.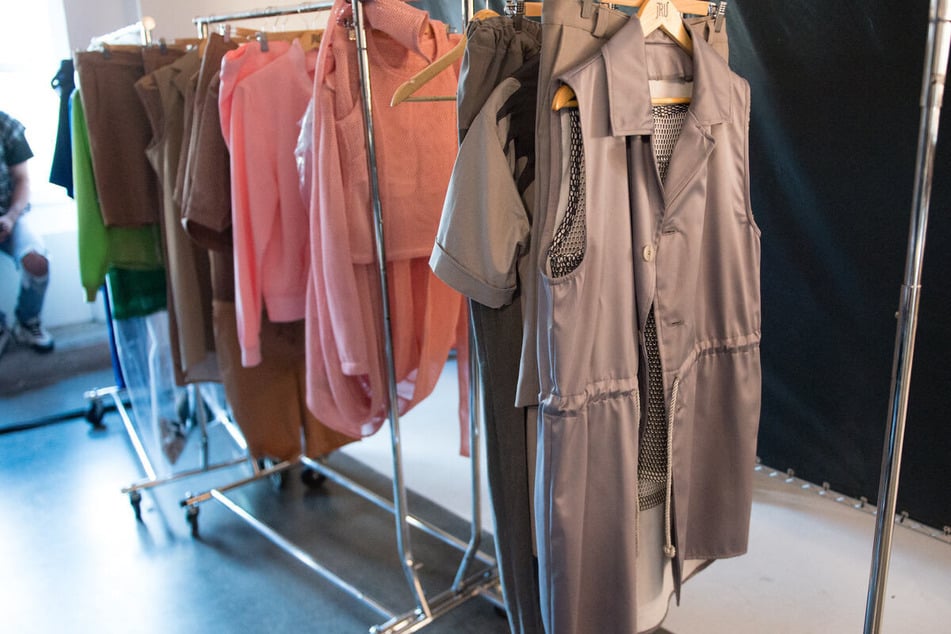 Are you ready to switch up your style for spring?
There's no better time than now to hop on over to TikTok and give yourself the makeover you've been dying to reward yourself with.
From denim-on-denim to bold metallic textiles, you'll definitely achieve a vibrant and cheery look and dress to impress.
We've rounded up the season's hottest staples springing up on the platform.
Check out the TikTok fashion trends you need to have in your closet this spring.
Denim-on-denim
Transitional pieces like denim are perfect for springtime and let you stay stylish without having to break the bank.
Denim-on-denim may seem like an outdated trend - think Britney and Justin's matching early 2000s red carpet look - but the fashion statement has made a comeback in recent years.
Now, it's definitely a lewk TikTok users are raving about, and will give you that extra layer of warmth as the chilly weather lingers.
Metallic pieces
Although it might seem like a bold choice, there is always an event you can wear a metallic outfit or statement outfit piece to. So if it's not a staple in your closet already, get to adding it!
TikTok users have proved you don't need to wait for a concert or party to throw on a dazzling pair of metallic pants. Here is just one of many metallic-themed outfit inspirations on TikTok.
Florals - but make them matching
Everyone knows wearing florals in spring is a given. And there is nothing more dainty and elegant than a minimal and understated floral pattern - especially if you have a matching floral set!
This style has been around for ages, but floral sets are making the seasonal centerpiece feel new and chic thanks to TikTok.
You simply cannot thrive in this season without flowers (and yes - that includes Miley Cyrus' hit song).
With these TikTok styles putting some spring in your step, you can't go wrong.
Cover photo: Noam Galai / GETTY IMAGES NORTH AMERICA / Getty Images via AFP