Extreme makeover: tattoo-obsessed man shocks girlfriend with amazing transformation
Duranbah, Australia - You could say that this young man's extreme makeover happened in reverse.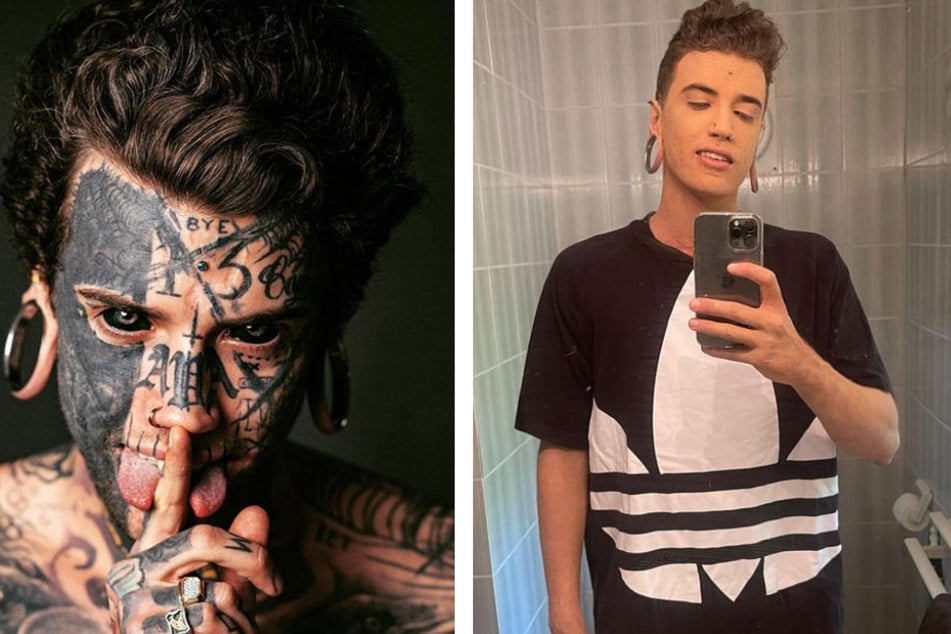 Ethan Bramble started modifying his body at the early age of 11, starting with stretching his earlobes. He has since moved on to getting covered in ink from head to toe, slicing the tips of his ears off, and bifurcating his tongue.

To shock his partner, Meg, Bramble decided to cover up all of his ink in the latest episode of the Transformation series on YouTube, with the help of a makeup artist named Suzi.

In an interview for the series, Meg said that she couldn't even imagine Bramble without tattoos, as she has never known the version of him without them.

When it comes to the reasoning behind getting so many tattoos, Bramble shared that he wanted to look completely different to everybody else.

He also noted that while many think there's a deeper meaning to his ink, it's far from the truth. Bramble said, "at the end of the day, I do all this to my body because I think it looks cool."
The process took 2.5 hours to complete, and the results were astounding. After Suzi finished covering up his tattoos, it was time for Bramble's big reveal.

Let the transformation begin
One look in the mirror caused shell shock
Before showing Meg his transformation, Bramble took one look at himself in the mirror, and found himself in complete disbelief. After his first look, Bramble couldn't help but giggle, exclaiming "I feel almost naked!"

Next, it was time for the big reveal to his partner. When Meg first saw Bramble, her initial reaction was to go in for a kiss and hug. Once the reality set in, she giddily said "he's still good-looking, but I like him with his tattoos."

Although Bramble had said he sometimes wishes he was tattoo-free to avoid judging stares at fancy restaurants, he ultimately prefers his fully tatted look.
Cover photo: screenshot/instagram/ethanmodboybramble