Woman with designer privates won't let poisoning by breast implants stop her
London, UK - After three sets of breast implants poisoned her body, Tracy Kiss believes the fourth time might be a charm!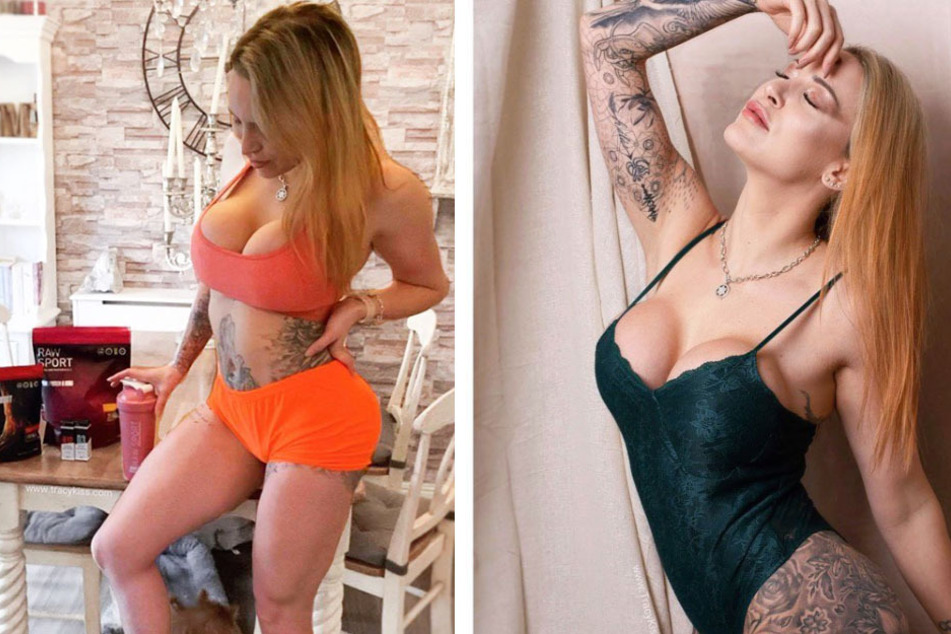 Personal trainer Tracy Kiss started her body transformation in 2006 with breast implants, but the silicon leaked and poisoned her body, causing it to shut down.

With three poisonous boob jobs in the books, Kiss took the risk and opted for a fourth, all in an effort to love the way she looks.
Her breasts aren't the only parts of her body she's had work on. Kiss also had a Brazilian butt lift, a nose job, eye surgery and a labiaplasty – a vaginal reconstruction procedure.
While she says she's finally happy with her looks, Kiss has been attacked by women who have accused her of trying to woo their significant others.
Plastic surgery placed shame on her name
"Some of them even think I'm after their men, but I'm not to blame for guys looking at me. I've worked hard for my appearance – and lots of my surgery has been for medical reasons, too," Kiss said in an interview with The Sun.
After a 37-mile charity bike ride, Kiss sustained major vaginal damage, leading her to get what she calls a "designer vagina."
Still, the mother of two faces major public scrutiny for her body modifications: "I get called shallow, obnoxious and selfish. People say I'm a bad parent, but my children are happy, thoughtful and conscientious."
Even after spending nearly $61,000 on multiple plastic surgery operations to feel good in her skin, Kiss only views herself as a five out of ten in the looks department.
Cover photo: Screenshot/Instagram/tracykissdotcom