Anti-maskers filmed storming Los Angeles mall and assaulting shoppers
Los Angeles, California - Anti-mask protesters swarmed Century City mall in Los Angeles on Sunday, aggressively targeting anyone wearing a mask - which was everyone because masks are required at the mall.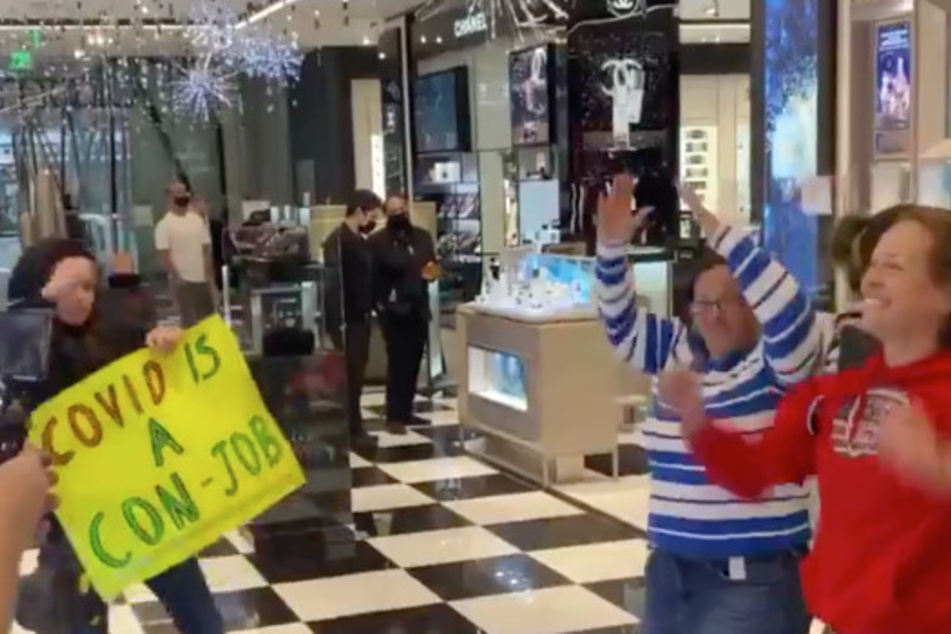 Videos posted on Twitter show the anti-mask protesters storming a Ralph's grocery store in Los Angeles' Century City neighborhood and then moving to the nearby Westfield mall on January 3.
The group chant "no more masks" and get into disputes with other shoppers who told them to put on their masks or leave.
Some protesters are seen carrying signs calling the pandemic a "con-job" and shouting that the numbers of cases are exaggerated.
"We see the protesters with the megaphones saying no masks. Take off the masks. Open back up L.A. All lives matter," Johnathan Cabrera, an employee at Century City Mall, told ABC7.

Cabrera, who works at the store Untuckit, said he locked the doors to prevent protesters from coming inside and closed early. He was shocked by the 30 anti-maskers. He said they've had a few customers in the store saying "I really don't want to wear this," but they normally cave.
"People die. Your father's not special" - protester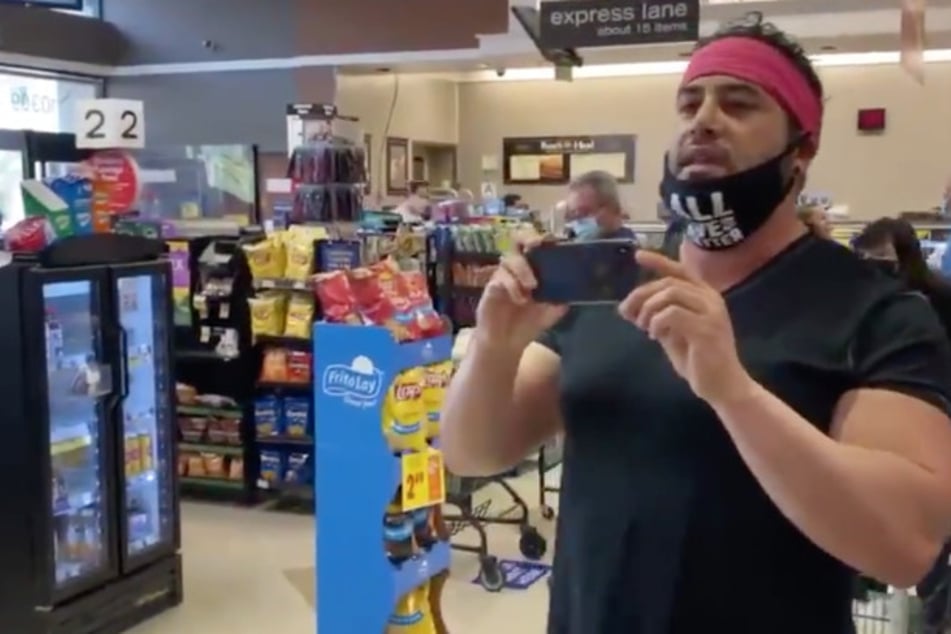 Violence quickly broke out among shoppers and protesters, as the videos show anti-maskers yelling at shoppers who are wearing masks.
In one clip, a protester can be seen attempting to ram a man with a shopping cart. She then claims he hit her first.

Another confrontation broke out between a woman who claimed to be a doctor and told protesters that her relative was in the hospital with Covid-19.
"People die. That's life. People die. Your father's not special," came the response.
County's hospitals are overwhelmed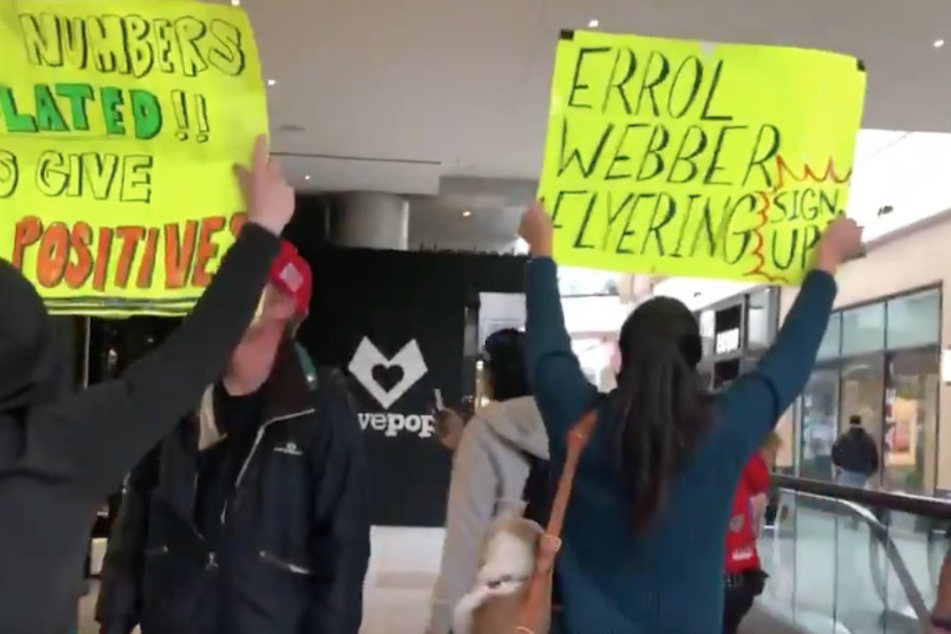 On the same day, the Los Angeles County Department of Public Health reported 12,488 new cases of coronavirus and 91 deaths, bringing the total number of infections to 818,639 and the death count from the virus to 10,773.
As more than 7,500 people are currently hospitalized with Covid-19 across the county, the region's hospitals have been overwhelmed with the number of patients and have turned to treating patients in gift shops, the LA Times reported.
Wait times to get into the intensive care unit, even for very ill patients, can stretch as long as 18 hours.
Cover photo: Emily Holshouser/Twitter/Screenshot