Instagram model becomes a millionaire thanks to her special talent
Miami, Florida - It's not just her curves that draw all the attention, she's also got a sultry accent her fans can't get enough of. In just a few short months, Olivia-Blanco has become a millionaire.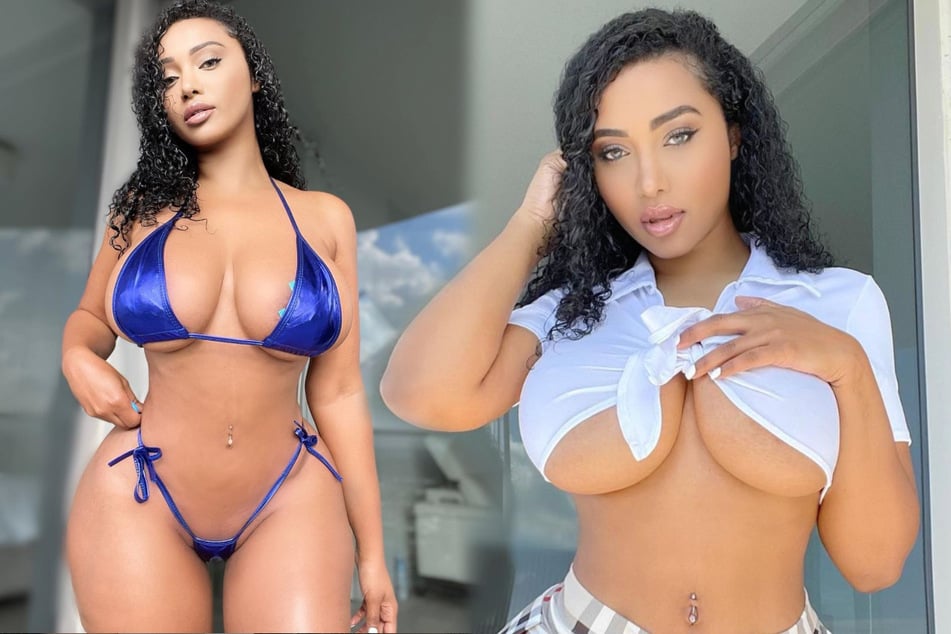 This British Instagram model is one of the few people who had a good year, at least professionally.
Olivia-Blanco (32) told The Sun how she earned a fortune as a model, and it isn't just because of her revealing pics. Her sexy British accent played a big role in her success.
Right before the coronavirus lockdown in March, Olivia, who is originally from London, moved to Miami, Florida. There, she quickly amassed an American fanbase who didn't just want to pay for her steamy photos on OnlyFans, but also had a very specific request: they wanted to hear talk dirty with a British accent!
"They love my accent here in the USA. Fans are always asking for custom videos of me, just talking."
In fact most of the money she makes isn't from nudes. It's from dressing up in sexy outfits and talking to the camera.
But Olivia Blanco doesn't just have a sultry voice. She's also got the goods. If you need some convincing, just take a peak at her Instagram account.
Olivia Blanco's mom is her biggest supporter
The 32-year-old's erotic superpower isn't all that unusual. After all, there are almost 66 million Brits out there. Maybe other hot Brits will take Olivia's story to heart and try making millions with their accents.
Olivia Blanco has already earned more than $1 million during the coronavirus pandemic. In the future, she may consider getting into the mainstream porn industry.
According to the model, her family supports what she does. She said that her mom may even want to get into the business: "My mum is most supportive of all… we're talking about starting a mum-and-daughter fan page."
Cover photo: instagram.com/britisholivia