American Museum of Natural History workers vote to unionize!
New York, New York - Did you see Night at the Museum and think it would be cool to work at the American Museum of Natural History? Well, it just got even cooler.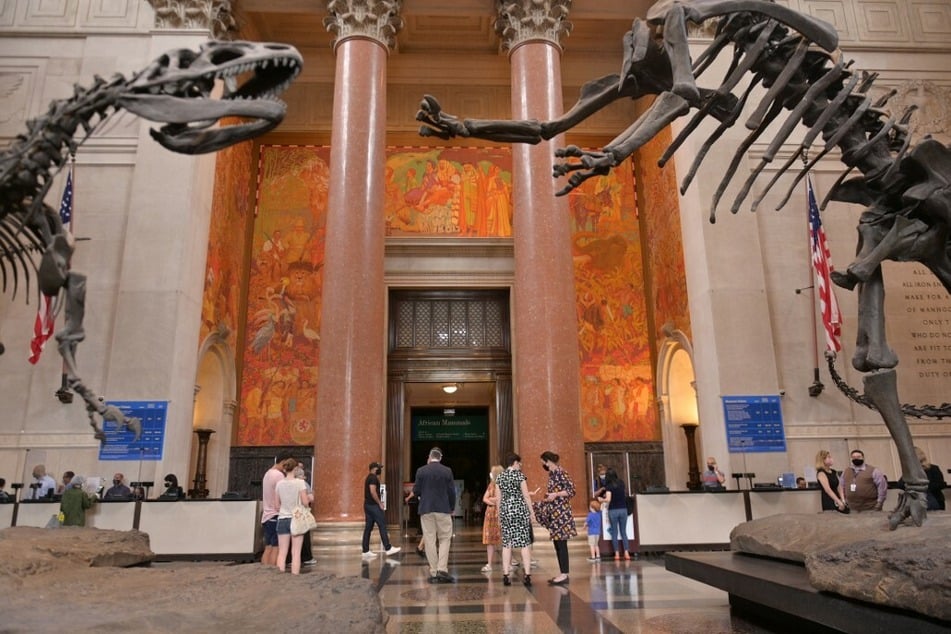 On Thursday, the museum's educators, professional staff, visitor services, postdoc scientists, and grad student workers joined forces and voted overwhelmingly to unionize!
Jacklyn Grace Lacey, an African and Pacific Ethnology specialist who was fired from the museum, said on Twitter that the tally came in at around 85% in favor.
Workers had waited over a month for the good news after a pipe burst at the National Labor Relations Board offices and got asbestos on the papers, causing a delay in the count, Hyperallergenic reported.
The union campaign picked up steam during the Covid-19 pandemic, when many workers were laid off and others were furloughed without salaries for months. Those who remained said management didn't do enough to protect them from infection.
Lacey told the outlet that museum execs didn't take kindly to workers' organizing efforts. She said they spent significant amounts of money on union-busting law firms, suggested that workers would lose their health insurance benefits if they voted to unionize, and laid off workers as a means of slowing down the union campaign.
But it appears those efforts were for naught, as museum employees will now join DC 37 Local 1559, a New York union representing public employees. Around 78 workers in the museum were already represented by the union, but now more than 200 will be.
Next time you spend a night at the museum, you can do so while enjoying the magic of solidarity!
Cover photo: ICHAEL LOCCISANO / GETTY IMAGES NORTH AMERICA / GETTY IMAGES VIA AFP