MMA fighter in NYC hailed as hero after taking down assault suspect
New York, New York - An MMA fighter used his skills to detain a man assaulting people on the streets of New York.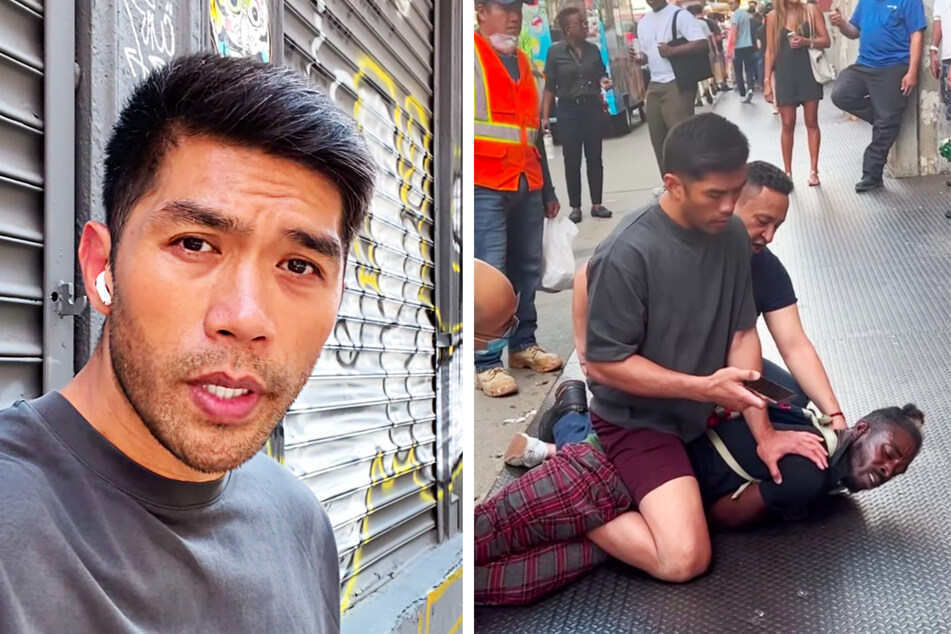 According to the New York Post, chaos erupted in SoHo when a homeless man, identified as Samuel Frazier, began attacking people.
Luckily, Ro Malabanan, who has a black belt in Brazilian jiujitsu and a yellow belt in judo, witnessed the suspect assault a construction worker.
After checking on the victim and being told that the attacker had also hurt other people, Malabanan decided to jump into action.
He reportedly chased after the suspect, who was a block away, caught up with him, and pinned him down.
"My jiu-jitsu instincts just kicked in. I jumped on his back," Malabanan explained in an Instagram post. "He tried to swing me off then – but for those of you in the know – a seatbelt position dragged him down to the floor, and I immediately took his back and pinned him to the ground."
In a clip shared by Malabana, a crowd is seen surrounding him as he keeps Frazier subdued until the officers arrived to take him away.
"Just another day," Malabanan says in the clip. "A lot of crazies out there in the streets right now so just please be careful. They will sucker-punch you. They will take out their frustrations."
Cover photo: Screenshot: Instagram / @rotheshow