Hudson Yards closes the Vessel after third suicide
New York, New York - The Vessel, the 150-foot gleaming staircase at Hudson Yards in Manhattan, has closed indefinitely a day after a 21-year-old man jumped to his death. It was the third suicide at the site in less than a year.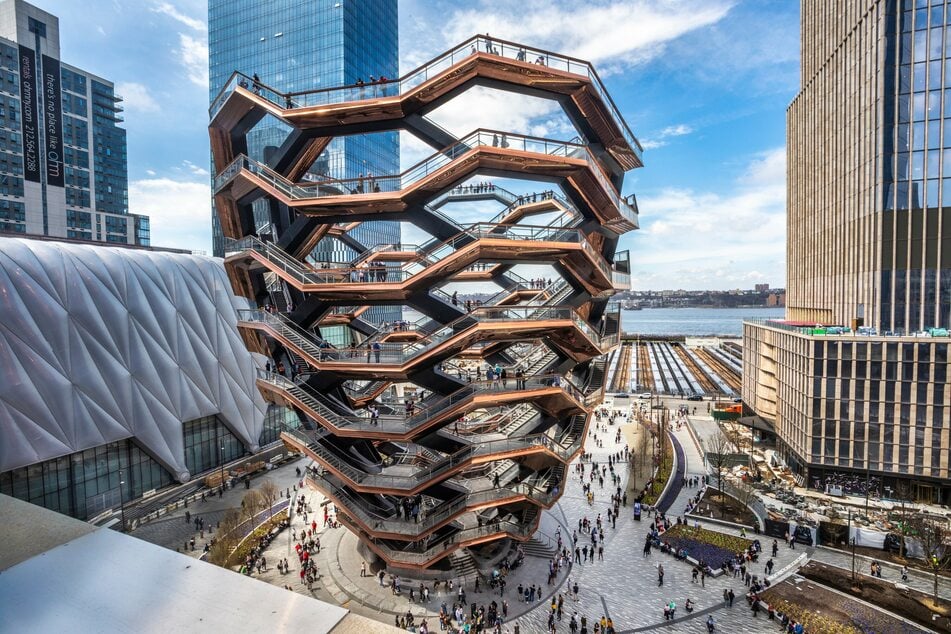 A spokesperson for Related Companies, the developer of Hudson Yards, said that the 15-story centerpiece was "temporarily closed" and that the company was talking to suicide-prevention experts, the New York Times first reported.
The structure, designed by Thomas Heatherwick, opened to the public in March 2019 and attracted thousands of visitors with its 154 stairways and 80 landings, offering sweeping views of the city.
A year later, in February 2020, a 19-year-old New Jersey man leaped from the Vessel in the first suicide at the site. On December 22, 2020, a 24-year-old woman from Brooklyn died after jumping from the Vessel.
And on January 11, a 21-year-old man from Texas jumped to his death from the Vessel.
Manhattan's Community Board Four already requested that the barriers be raised after the first suicide occurred at the Vessel last February.
"Because the Vessel's chest-high barrier is all that separates the platform from the edge, the likelihood of a similar, terribly sad loss of life cannot be ignored," Lowell D. Kern, the board chairman, wrote in a letter to Related Companies.
Related did not make any changes to the structure and instead added new guards trained in suicide prevention, but they weren't able to stop the two following suicides.
Kern told the Times, while he understood the initial hesitation to alter a work of art, that should not be a priority now. "After three suicides, at what point does the artistic vision take a back seat to safety?"
If you or someone you know need help, please contact the 24-hour National Suicide Prevention Hotline at 1-800-273-8255 for free and confidential support.
Cover photo: imago images / agefotostock