Jackie Robinson Museum: New York pays tribute to legend at ribbon cutting ceremony
Manhattan, New York - The Jackie Robinson Museum officially opened in Manhattan with a ribbon cutting ceremony led by Rachel Robinson, the 100-year-old widow of the barrier-breaking ballplayer, and two of their children.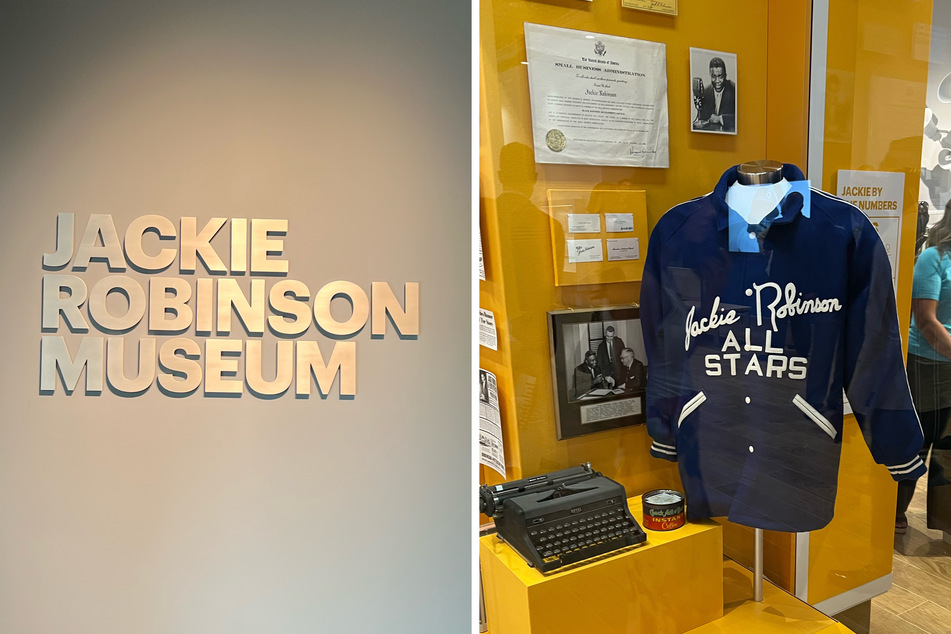 On Tuesday morning, fans and sporting legends came together in Soho to honor one of the greatest American icons.
An initiative of the Jackie Robinson Foundation (JRF), the museum will open its doors to the public late fall and TAG24 NEWS was there for a grand opening that featured VIP guests like Spike Lee, Billie Jean-King, and former New York attorney general Eric Holder, who got a private viewing of the nearly 20,000 square-foot space.
The museum will celebrate the life and legacy of Robinson, who broke the color barrier in MLB and played a pioneering role in the Civil Rights movement of the past century.
"The Jackie Robinson Museum will be New York's epicenter for bringing Black history forward into the present," American broadcaster Robin Roberts said in her opening speech. "It will serve as a venue of vibrant dialogue, a critical social issues. A beacon of hope."
New York Mayor Eric Adams also spoke at the ceremony, saying: "75 years after Jackie broke the color barrier in our great city, I am immensely proud to honor his life, his wife, and his achievements."
Showcasing Robinson's legacy beyond baseball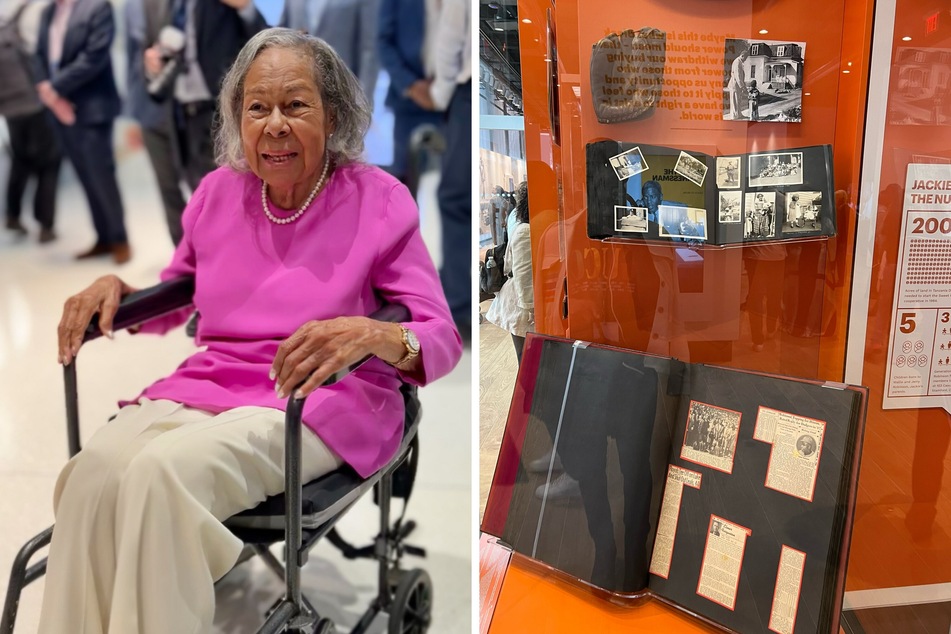 Rachel Robinson, who turned 100-years-old on July 19, first-launched the project in 2008. Rachel's vision was to create a permanent tribute to her late husband, a place where people could come to learn about and be inspired by his life's work.
The museum will display Robinson's legendary career as the first Black player in the MLB and explore his prolific engagement in civil rights activism, civic engagement, economic empowerment efforts, and more.
"The Jackie Robinson Museum is the realization of a dream for my family," Robinson's son David said. "My mother has long hoped for a permanent space where people learn about the issues my father cared deeply about and the change he fought hard to affect."
"We hope the Museum will be a place to not only learn more about his time in baseball and love of sports, but about all that he did to contribute to social progress. We extend our deepest appreciation to everyone who helped make this dream a reality."
The museum is a multi-level complex that contains over 4,500 artifacts collected by family and friends. These include game day equipment, a 1946 minor league and 1947 rookie contract, as well as civil and military awards. The museum also holds a collection of 40,000 historical images and 450 hours of footage of both his athletic and social work.
Amid the celebration of Jackie, his widow also drew her fair share of tributes, one of them from fashion designer Norma Kamali, who said: "To be totally influenced by Rachel Robinson, her elegance, her intelligence, the power of a woman at a 100 (years-old) and that she created this is just everything."
Tennis icon Billie Jean-King reflects on Robinson's impact
Among the many stars present for the grand opening of the Jackie Robinson Museum was tennis icon Billie Jean-King.
King, who had a personal family connection to Robinson, expressed how his heroism played a big role in her upbringing as an athlete.
Not only was Robinson a role-model for fighting racial injustice in sports, but he was also someone King admired for his relentless perseverance.
"How he did it, I have no idea," King said about Robinson as a MLB player during segregation. "Putting up with racism, with slurs... he just hung in there every day. I just can't believe how he got through this, but he did and he's such a great example."
Robinson's career on the field was peerless. He was National League (NL) Rookie of the Year, NL batting champion, and NL MVP, as well as a seven time All-Star and a World Series champion in 1955.
Records include a hit .313 with 141 homers and 200 stolen bases in 11 seasons. He was inducted into the MLB Hall of Fame in 1962.
"He was a man who used the word 'we,'" David Robinson said. "I think today Jackie Robinson would say I accept this honor, but I accept this honor on behalf of something far beyond my individual self, far beyond my family, far beyond even my race. Jackie Robinson would say don't think of you standing on my shoulders, I think of myself as standing on the shoulders of my mother, who was a sharecropper in Georgia, my grandmother, who was born a slave."
The museum opens to the public on September 5. Tickets can be pre-ordered at www.jackierobinsonmuseum.org and range from $18 for adults to $15 for students, seniors, and children age 5-years-old and older.
Cover photo: Collage: TAG24 / Paris McGee Jr.