New York City gets blasted with below-zero wind chills and record-setting cold
New York, New York - New Yorkers were hunkering down and hiding from the cold for a second straight day as temperatures across the city dipped below zero on Saturday.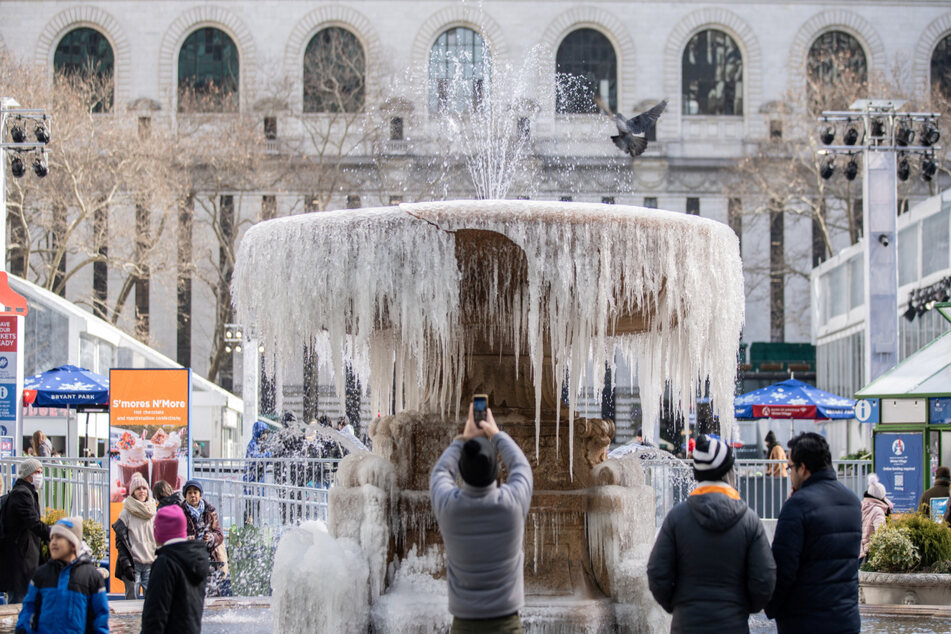 Brrr!
More than 20 million people in New York City and across the Northeast continued to endure what meteorologists expect to be a brief though potentially life-threatening blast of cold.
"The core of an Arctic air mass will be over the area early Saturday morning, with low temperatures in the single digits for New York City and immediate suburbs, with wind chills 10 to 15 below," the National Weather Service (NWS) said, noting it will be even colder farther north.
Temperatures at Kennedy Airport in Queens dropped to a frigid 4 degrees Fahrenheit Saturday morning, breaking a record for the same date in 1996, according to the NWS. Newark Airport in New Jersey and LaGuardia Airport in Queens similarly hit a record low of 5 degrees, and in Central Park, it was as chilly as 3 degrees around 7 AM, the agency said.
Combined with icy and powerful wind blasts felt throughout the city on Friday, most in the Big Apple have tried their best to stay warm and safe indoors.
New York City and the Northeast see freezing cold temperatures and weather warnings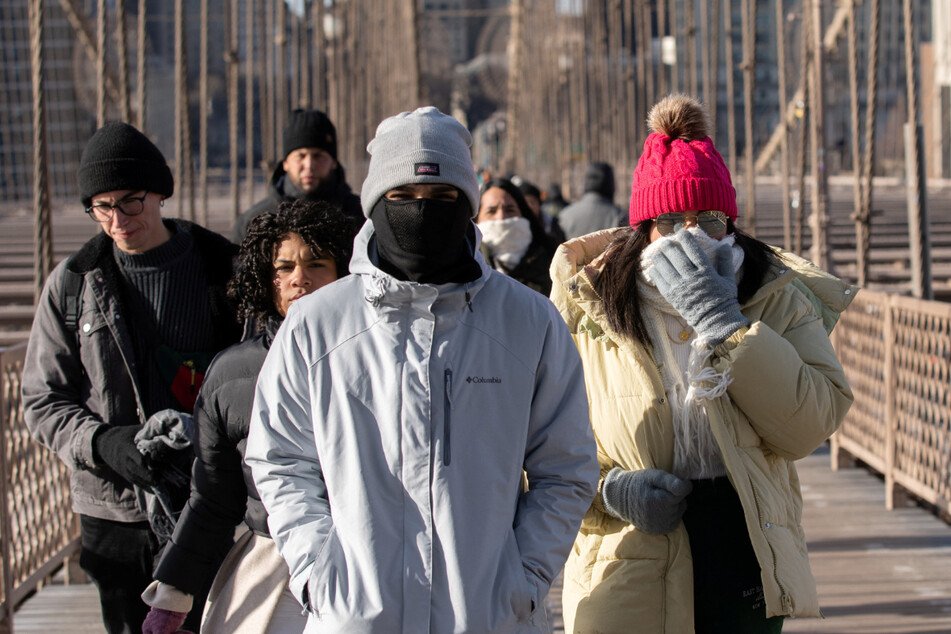 The Northeast has also been bulldozed by freezing temps.
Wind chill warnings and advisories were issued for all of Maine, New Hampshire, Vermont, Massachusetts, Rhode Island and Connecticut.
Parts of northern Maine were slated to face the harshest conditions and thousands of residents have been placed under blizzard warnings. Temperatures in parts of the state experienced wind chills as cold as minus 60 on Friday, the NWS said.
The frigid weather is being triggered by a large, low-pressure system that's ripping across eastern Canada and pushing the freezing air southward. The NWS said it has brought about "some of the coldest air of the season" so far.
The same system will draw milder air north as it moves across the region, which will allow temperatures to rebound fairly quickly, forecasters noted.
Temperatures are expected to climb into the teens and upper 20s later on Saturday, and will continue to rise as much as 30 degrees overnight. Sunday's highs will be in the 40s, meteorologists predicted.
Cover photo: Collage: REUTERS