Nightmare before Christmas: police open fire on shooter outside New York cathedral
New York, New York - A major police operation took place in Manhattan on Sunday afternoon: a man fired several shots in front of the Cathedral of St. John the Divine, where a Christmas concert had previously taken place.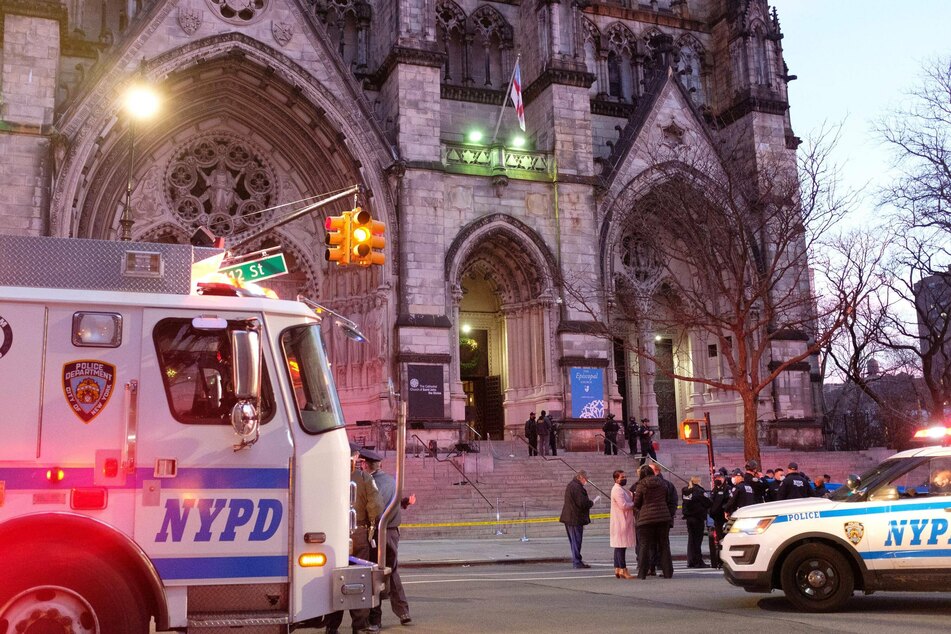 According to the New York Times, the man fired two handguns.
In order to stop the shooter, the New York police opened fire and shot the perpetrator fatally in the head. No other person is said to have been injured apart from him.
According to witness reports, the man dressed in black is said to have shouted "Kill me" before the shots were fired. He was also wearing a mask.
The shooter had a previous record with the police. Officers found a bag with gasoline, rope, cables, knives, and a Bible in the man's possession.
All concerned were shocked, a spokeswoman for St. John the Divine Church told the New York Times. "The shooter could have killed a lot of people. There were hundreds of people here, and he shot at least 20 times."
Whether the man was shooting into the air or aiming at people remains unclear.
St. John the Divine is the seat of the Episcopal Diocese of New York. The cathedral is one of the largest churches in the world.
Cover photo: imago images / ZUMA Wire