NYC bodega worker charged after fatally stabbing angry customer in shocking video
New York, New York - Controversy is swirling after an NYC bodega worker was charged with murder for stabbing an angry customer who attacked him.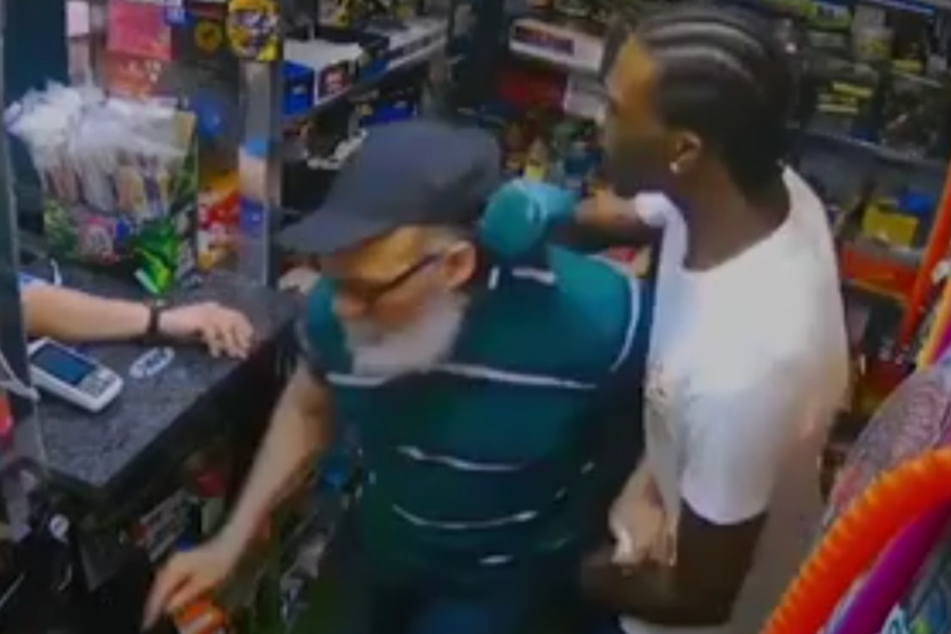 Jose Alba (51), who works at the Hamilton Heights Grocery on Broadway and West 139th Street, reportedly got into a heated argument with a woman on July 1 after her EBT card was declined.
The woman, who was buying chips for her child, claims Alba snatched the snack from her young daughter's hands. She left the store, returning 10 minutes later with her boyfriend Austin Simon, who was on parole for assaulting a police officer.
Video of the incident shows Simon confronting Alba behind the counter, seeming to shove and berate the store clerk.
As the 35-year-old grabs the worker and pulls him from behind the counter, Alba suddenly grabs a knife and fatally stabs Simon.
The US citizen of Dominican descent is currently being held at Rikers Island on $250,000 bail. Simon's girlfriend was not charged in the incident.
Many have criticized how Manhattan's District Attorney's office have been handling the case, as Alba and his family claim he was acting in self-defense.
"He's never hurt anybody," Yulissa, Alba's daughter, told the New York Post. "He's never had an altercation where he had to defend himself."
"It was either him or the guy at the moment," she added.
NYC Mayor Eric Adams also chimed in with an opinion, saying his heart went out to "this hard-working, honest New Yorker that was doing his job in his place of business."
Jose Alba could be facing up to 25 years in prison if convicted on the murder charge.
Cover photo: Screenshot / Twitter / @BandOfBrothersQ