NYC campaign makes moves to outlaw horse-drawn carriages
New York, New York - NYC politicians and a coalition of animal rights groups are fighting to outlaw horse-drawn carriages, arguing they are cruel and inhumane.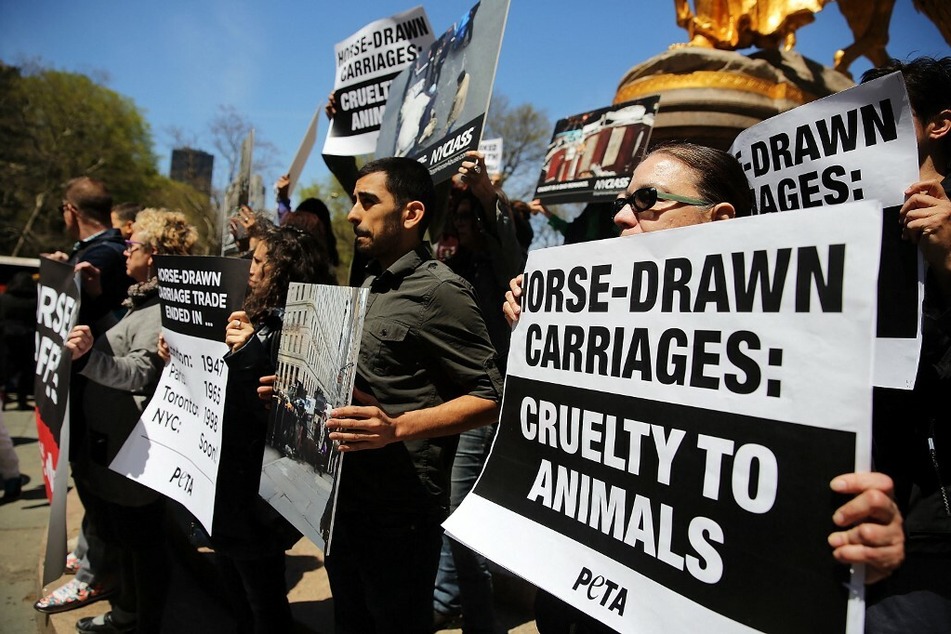 A recent bill introduced by Democratic councilman Robert Holden reportedly aims to phase out horse-drawn carriages for electric ones by June 2024.
It will also provide drivers with union wages determined by the city's comptroller, and priority for licensing to operate the new vehicles.
"This campaign is putting innovation over exploitation by replacing 19th Century horse carriages with safe, humane 21st Century electric carriages," explained Edita Birnkrant, executive director of New Yorkers for a Clean, Livable, and Safe Streets (NYCLASS).
While the carriages are a major attraction for tourists, activists have been arguing against them for some time. Former mayor Bill De Blasio attempted and failed to introduce a ban in November 2021. This time, though, the effort seems to have the backing of nine other city council members – with very different political backgrounds – according to the NY Post.
"Drivers will get more take home pay and benefits. Midtown streets will be safer for all, and animals will no longer be abused or neglected. The year is 2022, not 1822," Birnkrant added.
NYCLASS will be holding a press conference at City Hall in Manhattan on Thursday.
Cover photo: SPENCER PLATT / GETTY IMAGES NORTH AMERICA / Getty Images via AFP